Photography Eduardo Martins
Though still known by many people as Wong Kai-wai's exclusive set photographer, Wing Shya's thirst for innovative photographic art has already led him to a new realm of creation.

To this day, people still refer to Wing Shya as "Wong Kar-wai's exclusive set photographer", even though it is now many years since he last took a still photo for the famous Chinese film director.
Perhaps it is because those stills so clearly reflect Wong's style and aesthetics – highly saturated colors, intense compositions, blurred lines and ambiguity all while capturing the strong emotions behind the picture.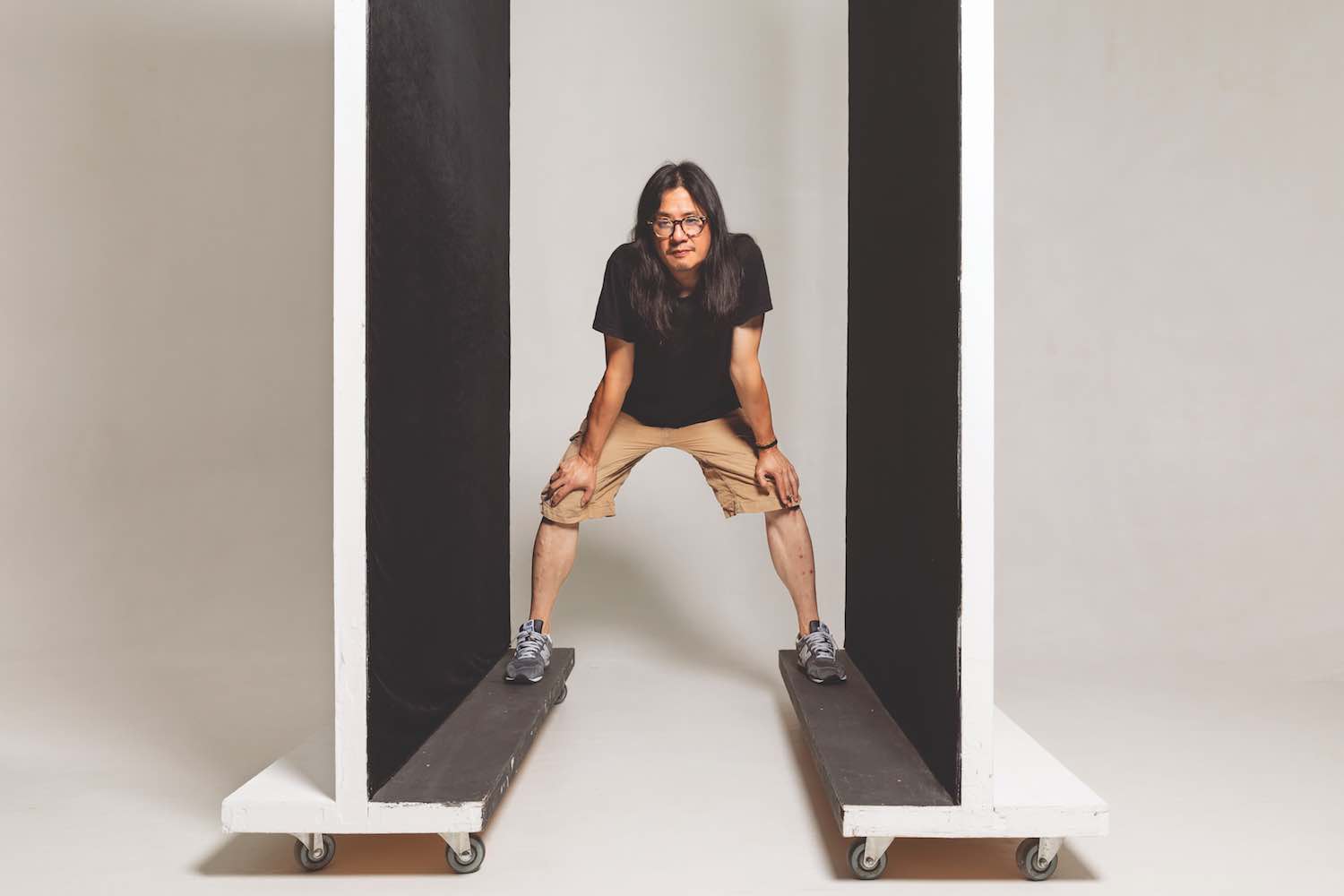 Through his lens, Shya conveyed a sense of Hong Kong cinema's golden age and captured some of its biggest stars including Leslie Cheung, Tony Leung, Maggie Cheung, Gong Li and Zhang Ziyi. His raw, moody aesthetic is instantly recognizable – strikingly intimate and synonymous with Hong Kong.
However, all the stars in his lens present a face and emotion people normally don't see. Shya possesses a unique ability to accurately capture the moments immediately before and after the actors delve into their acting process – a time when they are somewhere between the characters they play and themselves, displaying a sense of unguarded loneliness or sensitivity. As a result, the images provide a lingering mood, making them more of a narrative than other stills.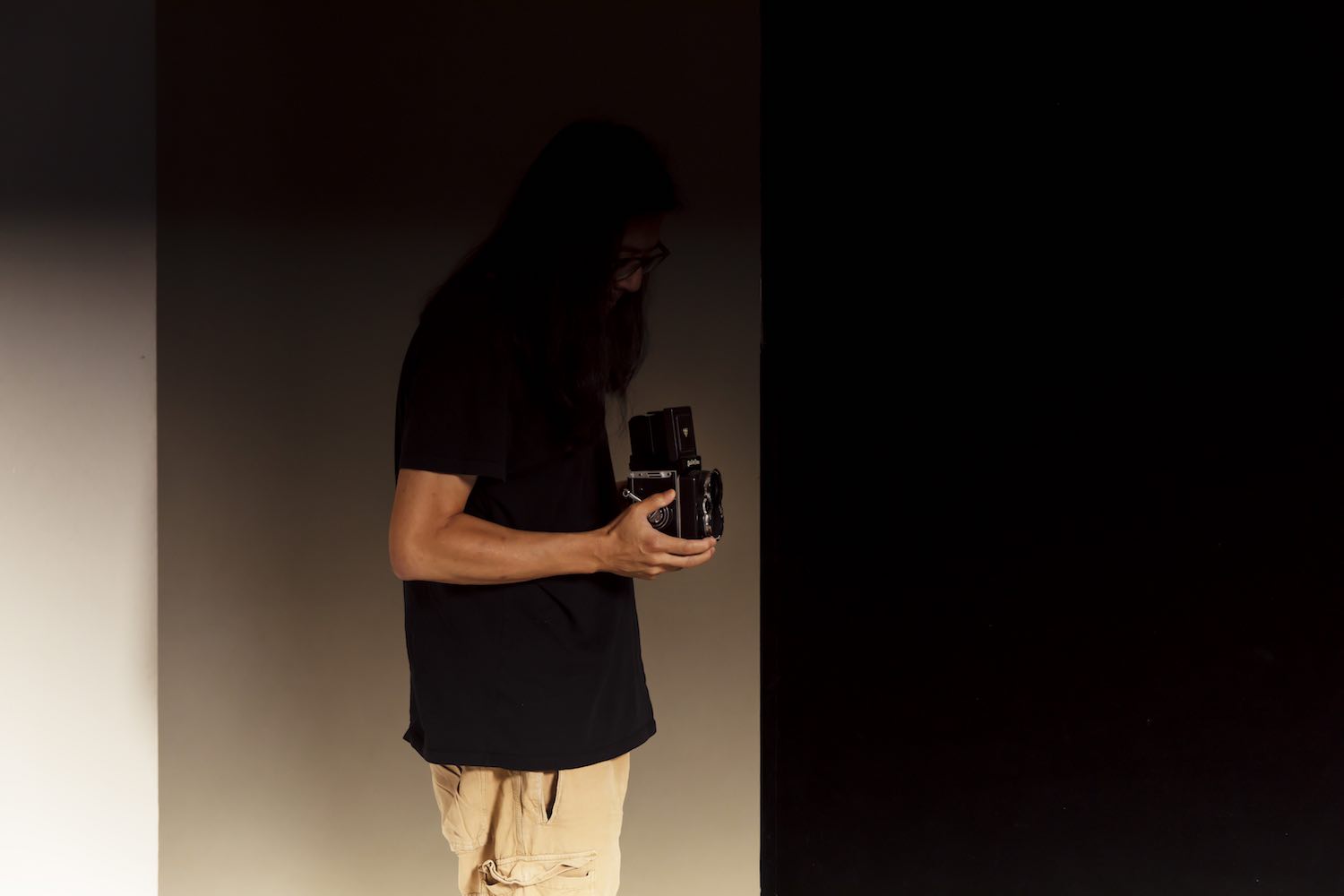 Nevertheless, it wasn't until eight years ago when he decided to do the "Sweet Sorrow" series that Shya claims he finally started to feel like a good photographer.
It was with curiosity in mind that we therefore visited Shya in his Hong Kong studio.
"Wong Kar-wai affected me a lot"
Born in Hong Kong in 1964, Shya returned home in 1991 after studying fine art at the Emily Carr Institute in Canada in 1991 and founded the award-winning design studio, Shya-la-la Workshop.
In the mid-1990s he began his creative work with a diverse range of graphic design, including CD covers for the Hong Kong music industry. Shya has successively produced a number of album covers that still look avant-garde, bold and artistic for singers such as Karen Mok, Leslie Cheung and Faye Wong.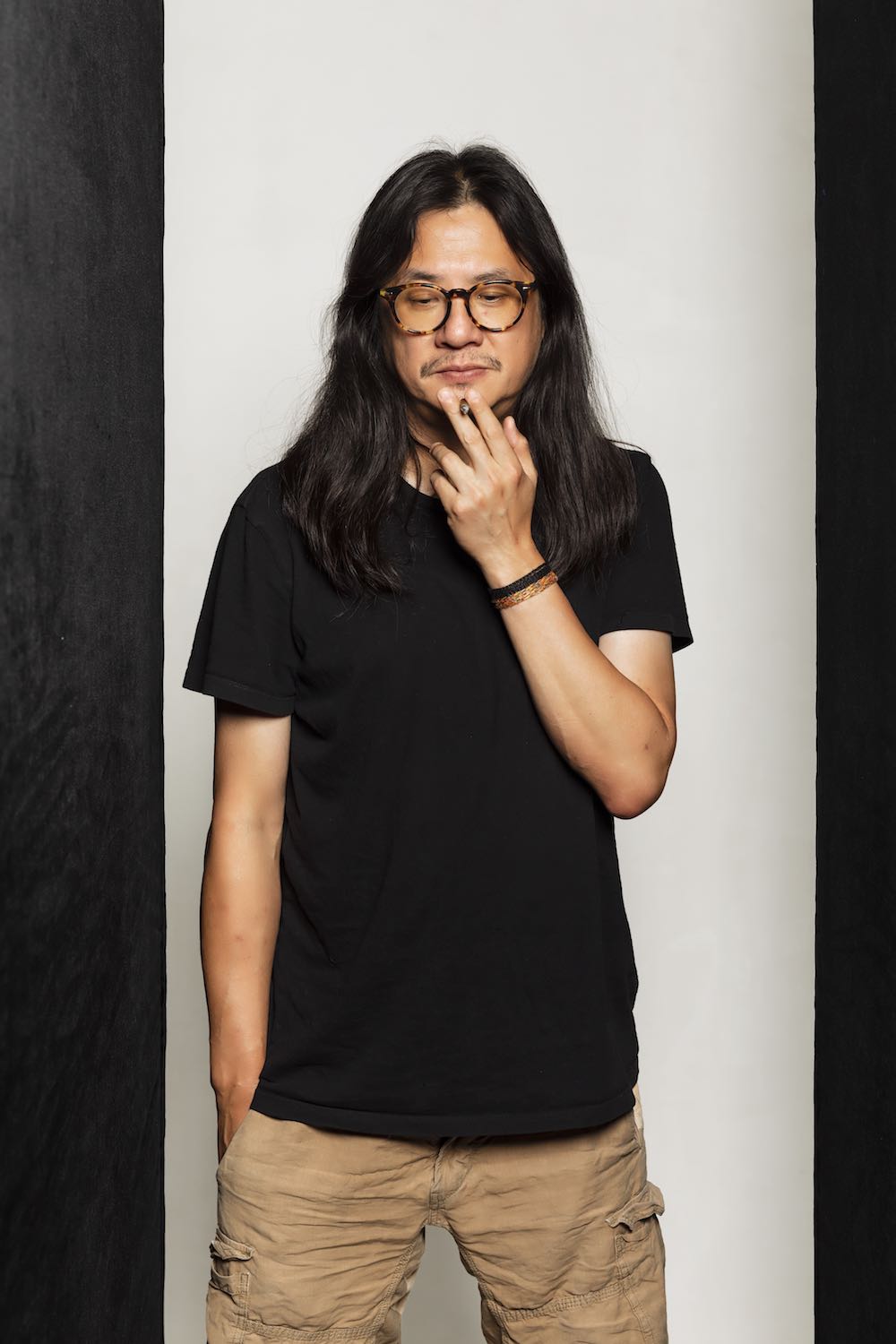 He moved into film after Wong Kar-wai asked him to join the crew in Argentina in 1997 during the filming of Happy Together, starring Leslie Cheung and Tony Leung. Happy Together not only earned Wong the Best Director award at the 50th Cannes Film Festival, but also put Shya in the spotlight.
"When I started working with Wong, I was more like a student and just followed him. So basically he influenced me a lot on how to shoot, how to look at things and so on," Shya recalls.

"When we were filming in Argentina, everyone was too busy to care about me. I didn't know what should I do, so I decided to find my own way to shoot. I was nervous that I couldn't shoot a good photo, so I shot a lot. Then one day Wong saw my work and said 'Wow, that really cost a lot.' But he let me continue my way."
There was even one set of photos all out of focus, because Shya forgot to turn his camera to automatic mode. Although he was initially scared to show them to Wong and art director William Chang Suk-ping, Shya was later shocked when they chose some to use.
"That did inspire me," he says with obvious emotion all these years later, noting that such fortunate mistakes have been crucial to his style and stratospheric rise. "I was very lucky."
When Happy Together swept the Hong Kong Academy Awards, the Taiwan Golden Horse Awards and the Cannes Film Festival, the photos Shya took were also greatly exposed on the film's promotional materials. As a result, he continued to work with Wong on stills for many of his ensuing classics including In the Mood For Love, 2046 and Eros.

Shya was also inspired by Wong when it came to fashion magazine cover shoots.
"To shoot a fashion cover is like making a film," Shya explains. "When I shoot, I always carry a character and a script [in my head]. The models were part of my story. I tried to find that moment where I can see the character."
This method has gradually seen his work take on the characteristics of a drama via the use of tension and clever narrative.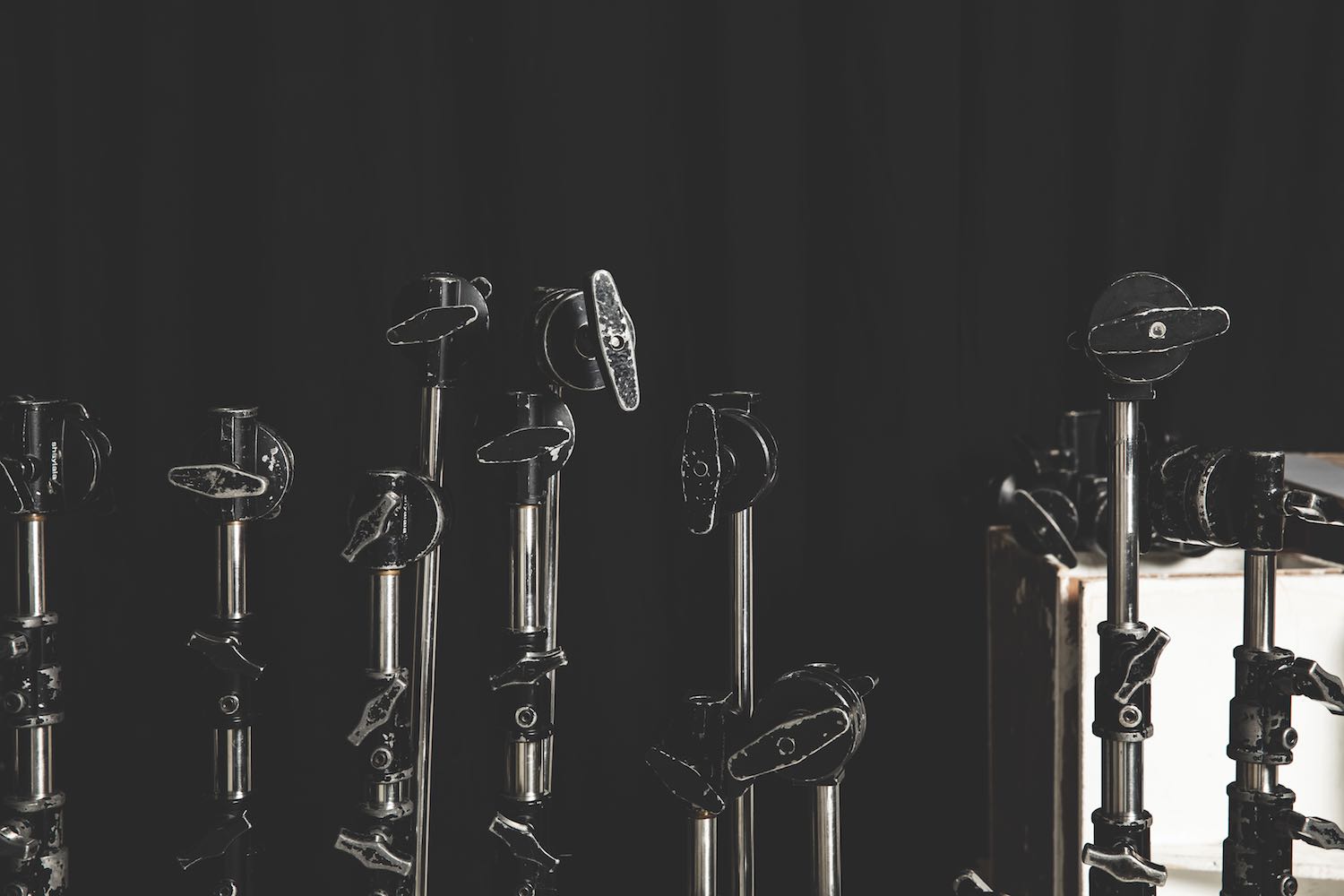 Shya now frequently contributes to numerous fashion and art magazines, including i-D (UK), Vogue Italia, 32c (Berlin), Numèro (France) and TIME Style and Design (US). His clientele includes Louis Vuitton, Maison Martin Margiela and many more.
But Shya is not satisfied.
"Sweet Sorrow is a turning point for me"
Today, Shya has moved his gaze from the stars of the fashion spreads and silver screen to the regular citizens and youth of Hong Kong.
"They have something that is real, that even professional actors don't know how to do," he says.
When asked why he decided to take on this new type of project, Shya says he needed to produce something created entirely himself.
"Most of the things I used to shoot were upon invitation. All my ideas were for the other party's service," he explains. "But 'Sweet Sorrow' is entirely created by us. We even made all the clothes.
"After this project, I changed a lot in regards to my shooting method – I stopped setting stories for the subjects I took. The series is a turning point for me." It was in fact the business of everyday Hong Kong that inspired Shya to try something new.

"When I stayed in Lan Kwai Fong, in the morning I would see someone dressed so beautiful walking along the road going home alone, or eating alone in a small restaurant," he says. "At that moment when the day just started to shine, the hustle and bustle of the night disappeared and it would create a sense of loneliness. I think such a lonely Hong Kong is very romantic, beautiful and sexy."
In collaboration with world-renowned stylist Kanako B. Koga and Japanese visual artist Fantasista Utamaro, Shya decided to use another method to show a different Hong Kong.
In 'Sweet Sorrow', viewers follow the lens to walk into a city of darkness, through hidden temples, dingy rooftops, dilapidated houses and disused toilets – an urban wasteland full of cast-off neon lights. What Shya created is an otherworldly dystopian fairy tale comprising a cast of the spectacularly dressed.
He used Hong Kong as a backdrop to play out his spectacular vision of what is really going on in the psyche of the "Me Generation" – a generation that grew up with smart phones in hand and with a heightened attention to all things visual.

These characters find comfort in their strangeness, their sexual exploits, the expressions of their subculture and their dance with melancholy. To feel alone is an epidemic in modern city life and thus this series resonates not only with the young but all urban creatures.
The series cost HK$3 million to shoot and involved a creative team of close to 100 people. Entirely self-funded, it took two years to complete but Shya couldn't be more satisfied with the result.
"I've definitely got what I wanted," he smiles.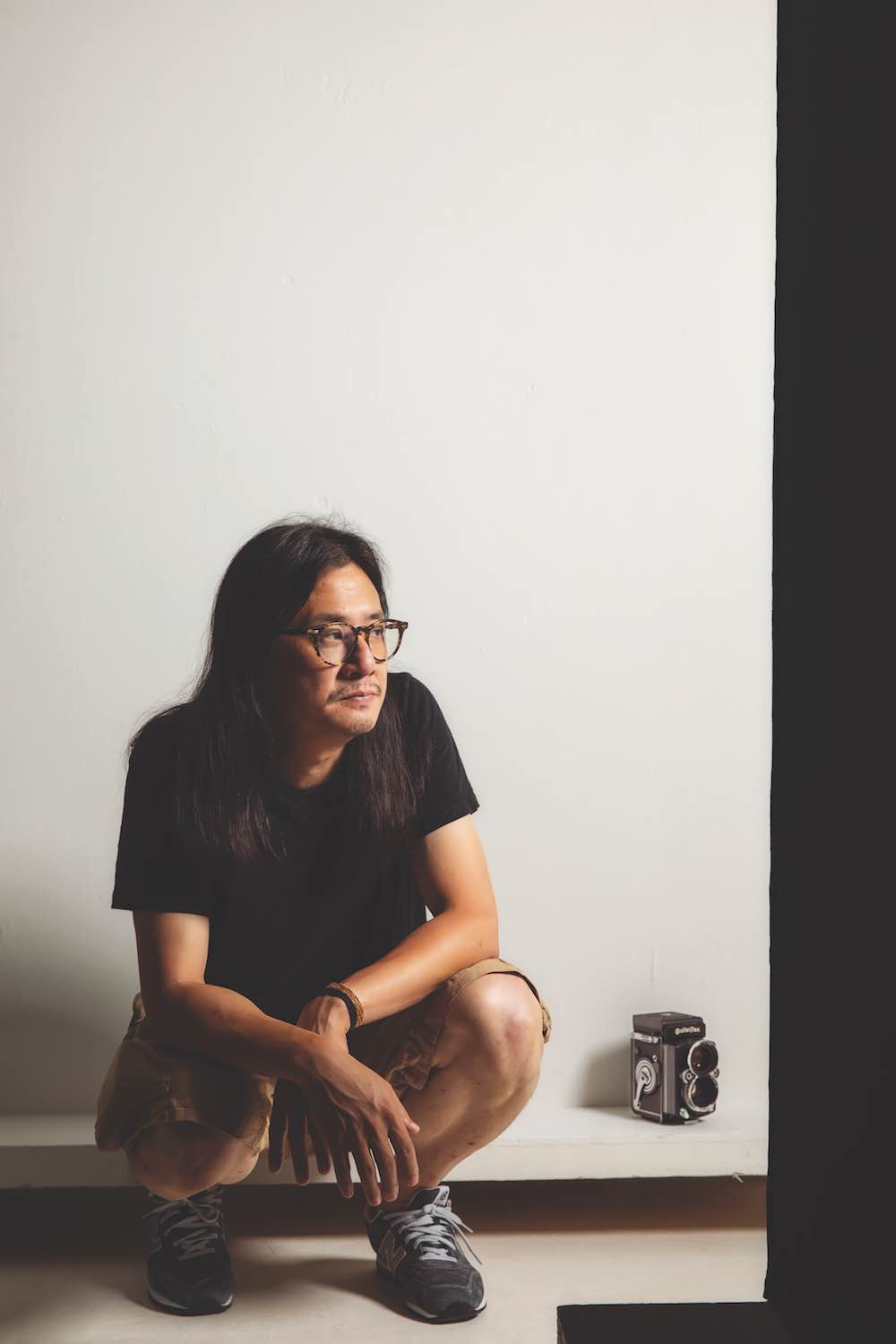 In November last year, Shya held his first major retrospective exhibition in Shanghai, taking many people back to the booming 1990s when Hong Kong's entertainment culture flourished.
It leads us to the inevitable question of how he sees the development of Hong Kong's culture nowadays.
"I think culture is something that should be a dynamic balance," he answers seriously. "When it goes down, it may not be a bad thing. It depends on how you play with it – just like a roller coaster you can challenge yourself and get fun from there.
"If we stay forever in the bustling state of the 1990s, I'll feel bored. Why should we stay in the best of times forever?"