Art expert Mikael Kraemer is hoping to bring his passion for antique furniture and museum-quality pieces to the people of Macau.

It is a sizzling summer afternoon and I am running late to meet a friend who is craving sushi for lunch. Inside his favorite Japanese restaurant, Mikael Kraemer – fifth generation philanthropist and art expert of Kraemer Gallery – is preoccupied on the phone, speaking and sending photos of art pieces to his client in Beijing while passing the menu to me simultaneously.
"Sorry, I have to send some photos to a client who said he only wanted one item last night, but now he wants to buy a few more," he apologizes. "You are bringing me good luck, but let's order our food!"
"You are a busy man," I smile.
Down to earth and humble, it is hard to imagine that Mikael comes from a prestigious family in France. Kraemer Gallery's history of dealing in art began in Paris in 1875. Specializing in 18th century furniture, the institution is closely linked to the crème de la crème of the antique-loving circle.
Known as the "Billionaire's Ikea," the salons of their mansion at 43 rue Monceau in Paris mainly present furniture from the French kings, namely Louis XIV, Louis XV and Louis XVI. The family owns the largest selection of museum-quality pieces from that era and their style of dealing with clients involves inviting them to private viewings at the mansion.
More recently however, Mikael has had his eyes on Asia, spending a number of months in Singapore, Shanghai, Hong Kong and Macau organizing exhibitions and cultural events. When asked which city he likes best, he immediately names Macau as his first choice.

"From my experience of working with museums, artists and hotel concessionaires in Macau, I find everyone to be very attentive and understanding. For example, if I tell them I need to change a particular element in an exhibition, they will do it quickly and effectively. In other cities, it does not work that way," he explains.
According to Mikael, the lower rent in Macau is attractive to business as profit margins can be maximized when funds aren't heavily wasted on the location alone. Yet, for now Mikael hasn't set up his main initiatives for sales in the city. He is interested in lending objet d'arts to exhibitions and artists to further develop art concepts, which can promote both French culture and his antiques.
The man about town can be seen mingling in numerous social gatherings with the aim of introducing Kraemer Gallery to Macau and securing its reputation in the hearts and minds of individuals, yet this urge to develop a network does not only apply to Macau's high society.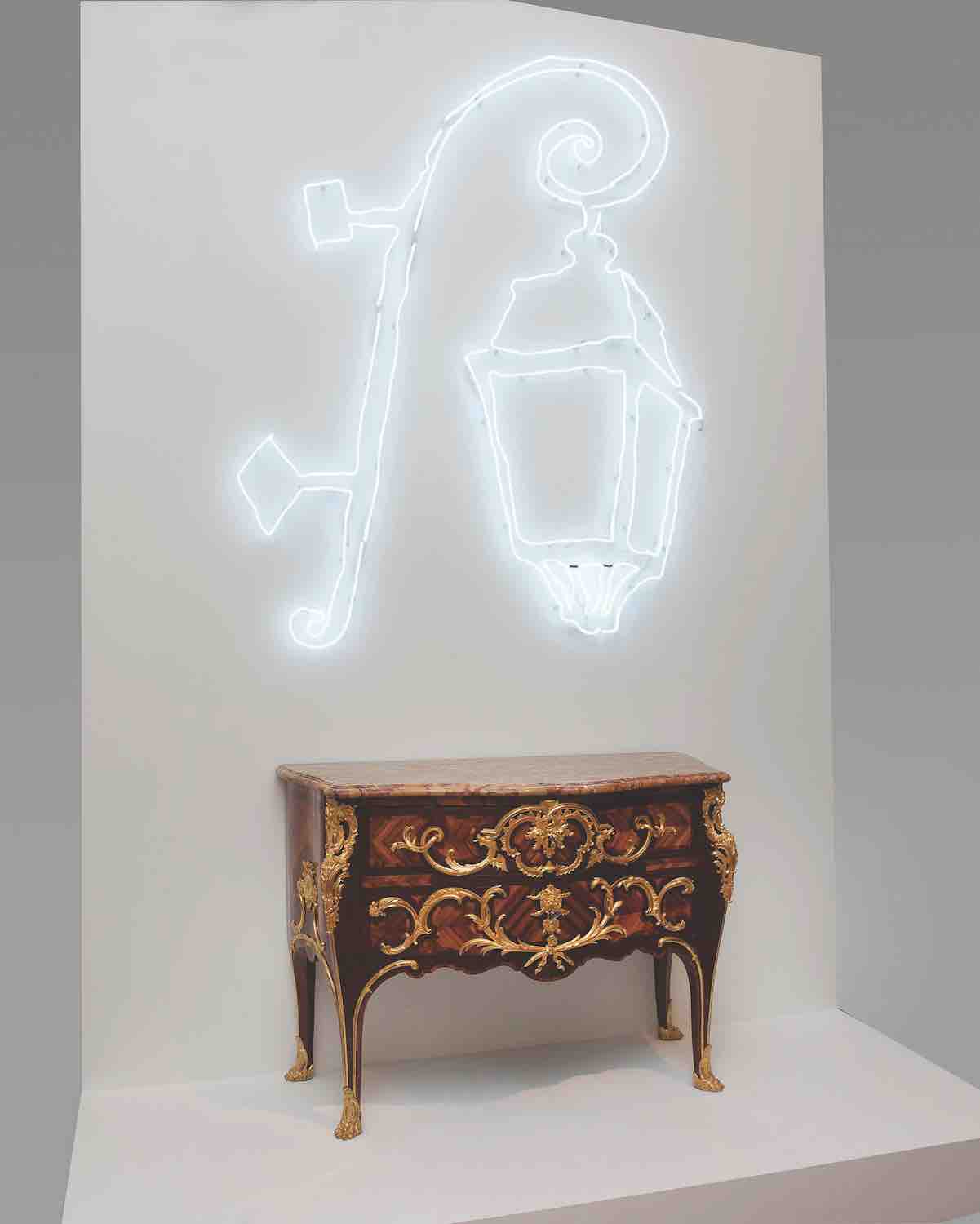 "During my exhibitions, one of the biggest pleasures is to take young students on private tours," he says. "You do not have to be a buyer to appreciate antiques as they have a lot of fascinating history and stories behind them. The nuances and craftsmanship will also open their horizon to a foreign culture, which might inspire them to discover more about France in the future."
I comment, "In my opinion, there is a cultural common ground between the Chinese and French when it comes to enjoying the aesthetics of objet d'arts from your family. For the Chinese, 18th century French furniture pieces are the platonic ideal of what western antiques should be and in their culture, the color gold symbolizes power, prosperity, and good fortune. All these elements make your pieces extra appealing to the Chinese. Do you think that is the reason why your pieces are so sought after in China?"

"In French history, Louis XIV, Louis XV and Louis XVI are indeed symbols of power and the elaborate and exquisite craftsmanship of using gold on furniture reflects an aspiration to showcase strength in a political and social context," Mikael replies. "Now this might be one reason, but there is another important one too – people buy antiques for speculation. Chinese love to invest and in recent years the media has spoken about the idea of 'bubble-proof investment.' Some of our clients are looking for exactly that."
For members of the Kraemer family however, with their true passion for art, the price tag of objects sold is not about boosting status. While Mikael does work with world renowned celebrities, fashion designers and aristocracy, he remains unpretentious and self-effacing.
Philanthropy plays an important role in his life and he takes a humanitarian trip once a year to help those in need.
"We are in touch with the most powerful people in the world and on the other hand with the most unfavored people in the world, which gives a real balance," he says. "When a person already has everything he or she wants in the world, the biggest pleasure for them is to give – and the act of doing good brings immense happiness."