Emporio Armani – Men – Spring/Summer 2018

Pure and refined Japanese aesthetics define the Emporio Armani Men Spring/Summer 2018 collection's exacting styling codes. The flow of Eastern and Western references blend seamlessly as part of a conversation on urban modern allure and international style, spiced up with cultivated accents of cool and kept on a modern turf.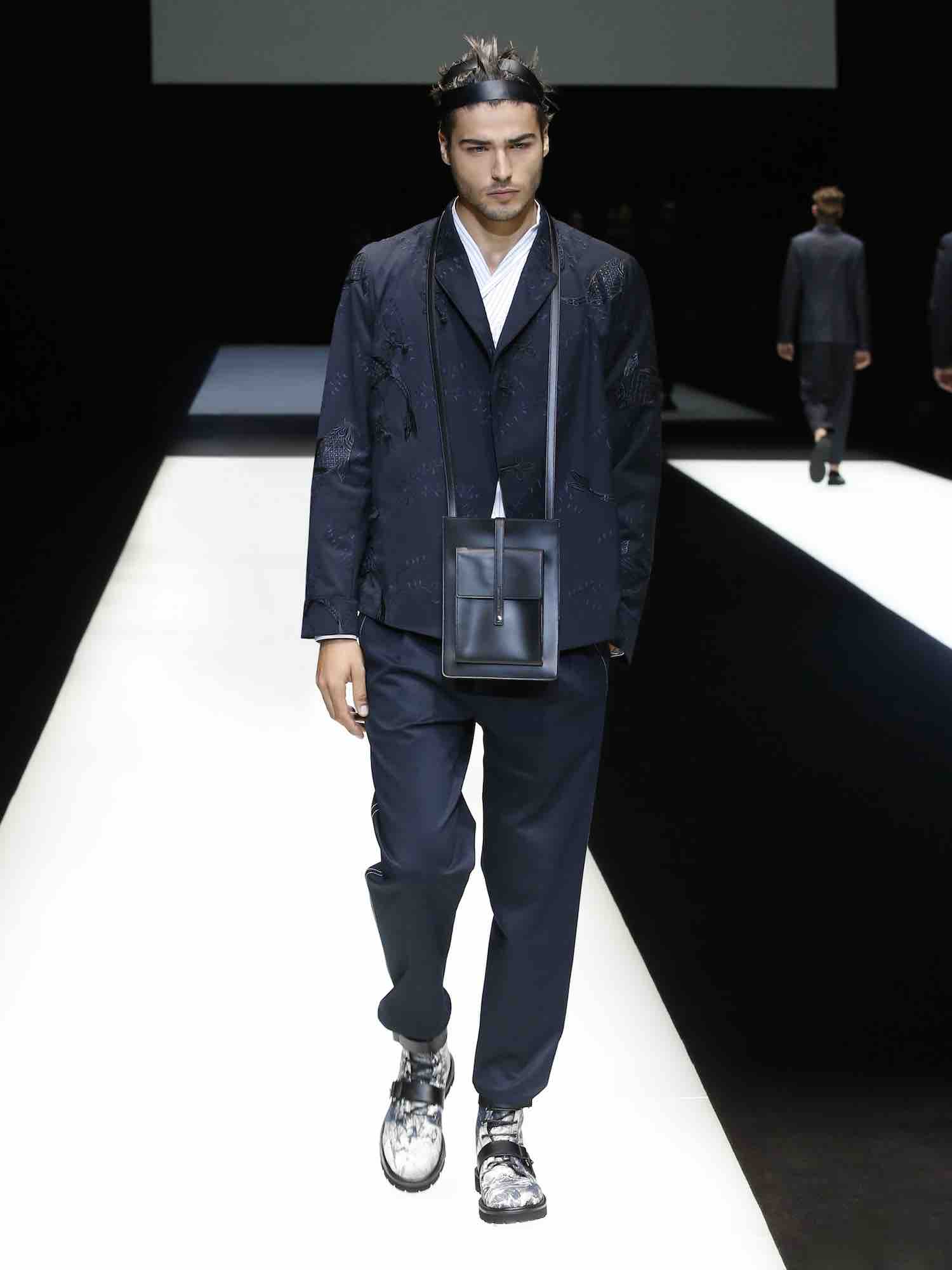 Kimonos and tuxedo jackets have an elegant relaxed dialogue. Martial arts inspired outerwear is shown alongside tailored urban sleek suits. Elements of Japanese iconography are seen on sporty boxy jackets and parkas, worn with pants-skirts hybrids, layered on ankle-height culottes and billowy silk cargo pants.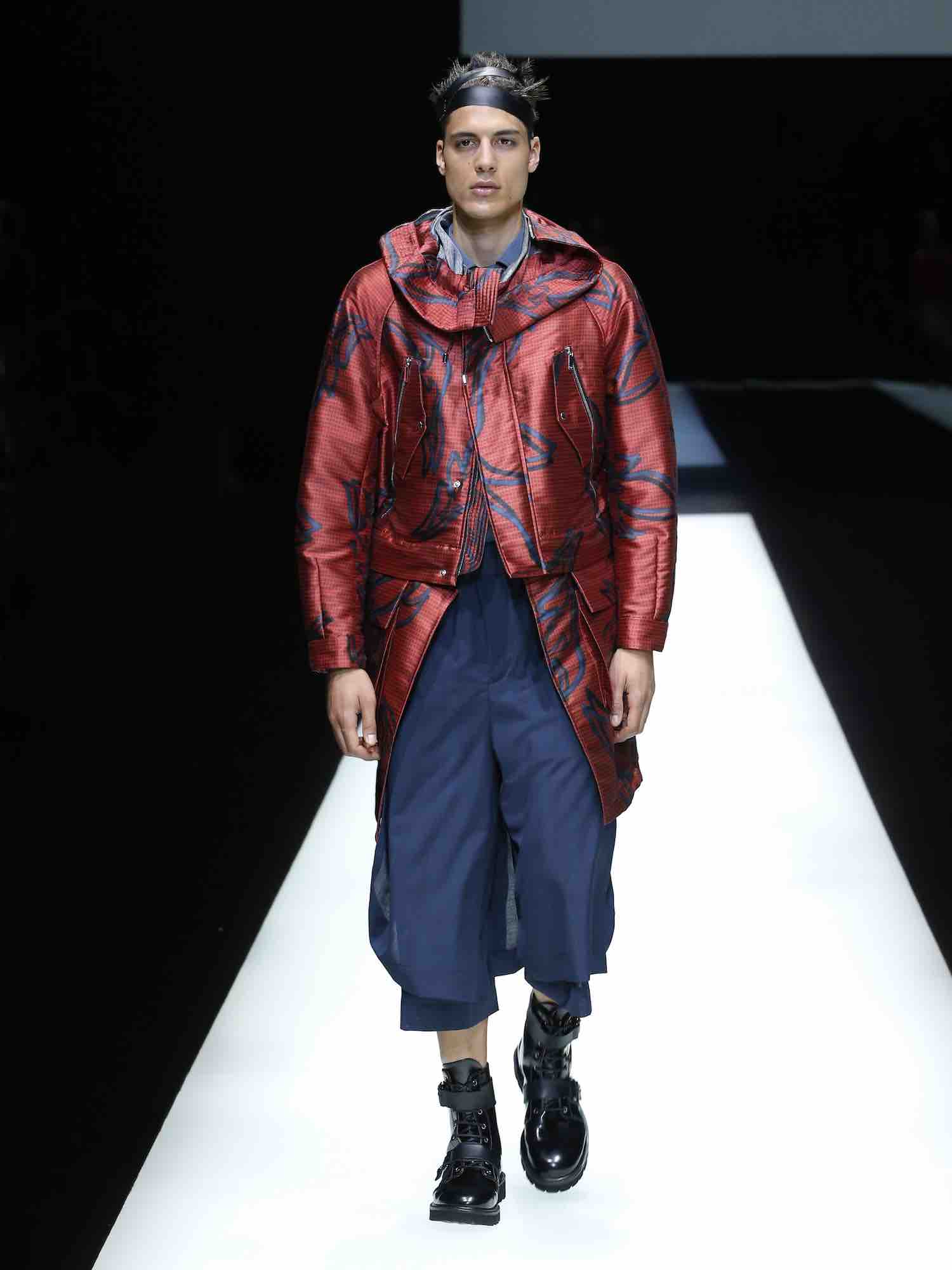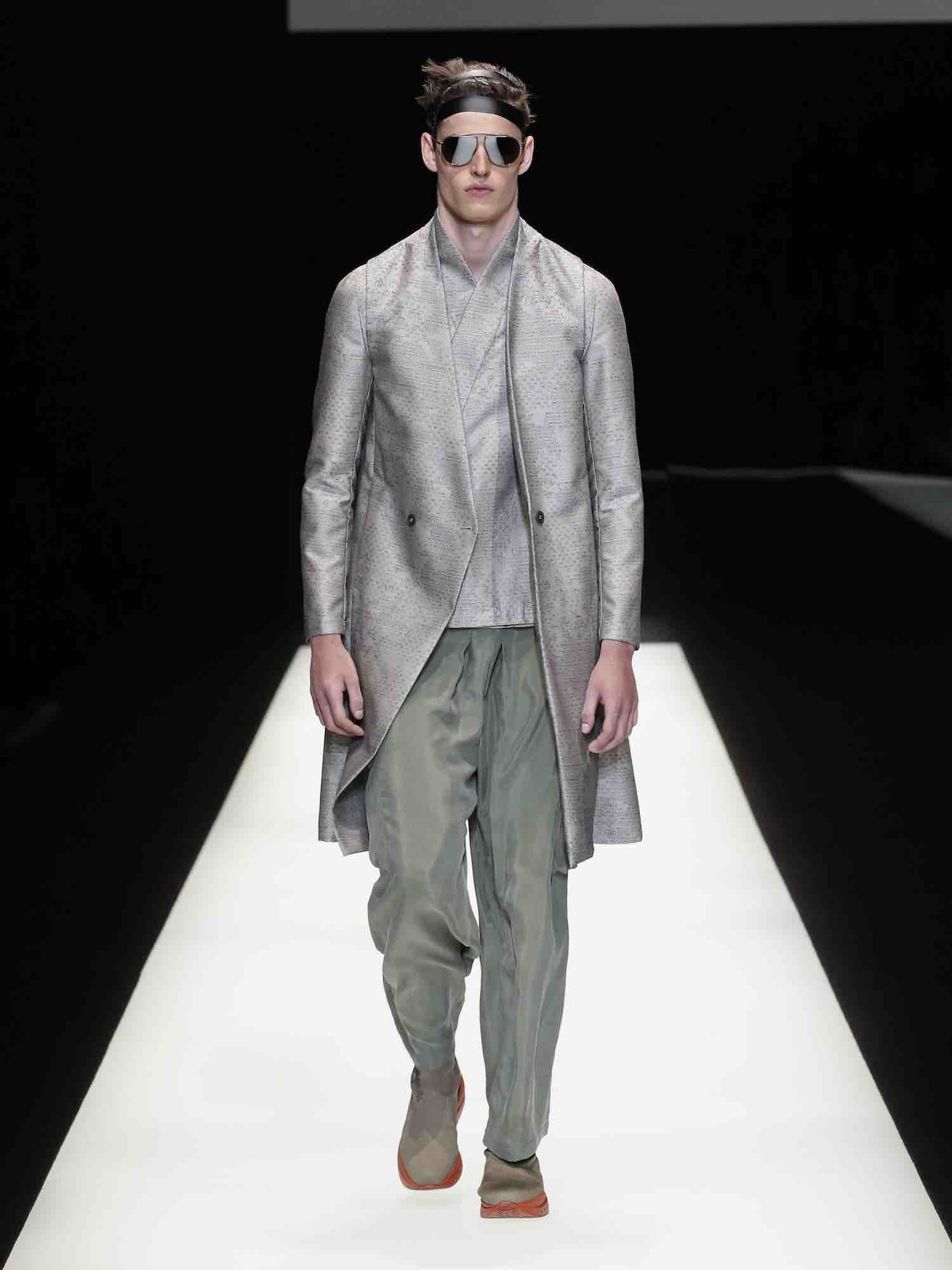 Aside from the brand's signature navy blue, flashes of bright lacquer red add sophistication. Silks, floral jacquards, printed cherry blossom rampages, graffiti and abstract calligraphy are seen throughout the eccentric collection which is a nod to the Asian inspiration.