French with an Asian twist
Privé French restaurant's Chef Jeffrey is taking diners on a sumptuous journey of flavor this spring.

This spring, Sofitel Macau's Privé French restaurant is delighting guests with a new à la carte menu, offering classic French dishes which include Burgundy Style Ravioli of Snails, Slow Cooked Farm Egg with Sautéed Forest Mushroom, Brioche with Bacon Sauce and Chestnut Soup with Toasted Bread of Black Truffle Duck Leg Confit.
The man behind all these wonders is Chef Jeffrey, who perfected his skills in traditional French cuisine while working with Chef Georg Schroppel, a disciple of legendary American Chef Thomas Keller.
"He was a real mentor to me and he taught me how to work efficiently and above all how to respect food," recalls Chef Jeffrey.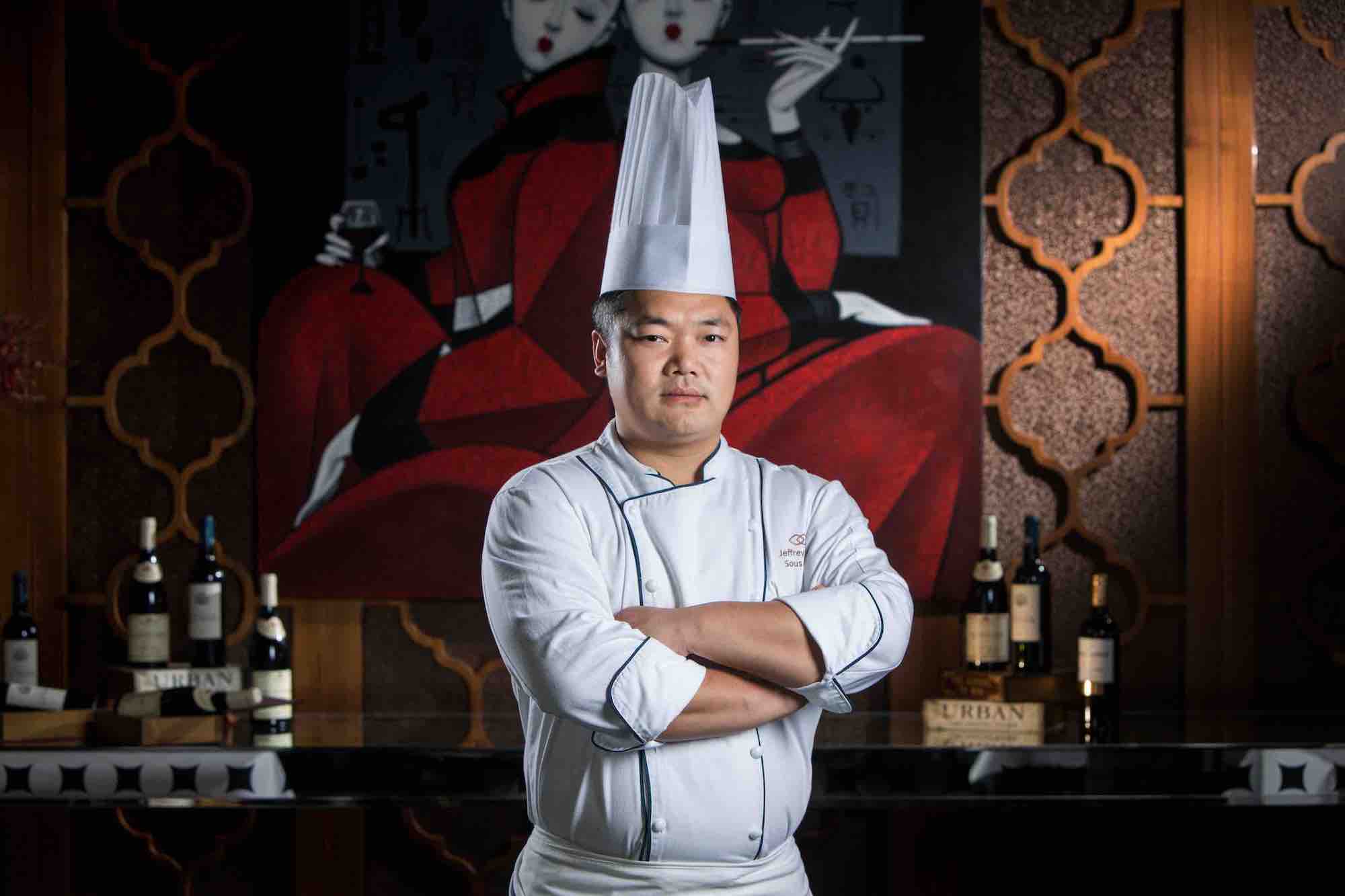 "I owe a lot to Chef Georg who made me realize that if you think some ingredient is not good, it's only because you don't know it well enough." 
Chef Jeffrey has developed his own style, preparing contemporary French delights with an Asian flair, all while adding in fun elements and local ingredients. His signature dish is Slow Cooked Pork Belly, complemented by truffle potato puree, purple sweet potato chips, spring onion and ginger oil. The inspiration for this dish comes from a childhood memory from the 1970s, when pork was a rare treat highly valued by every Chinese family.