Jade Dragon has built a stellar reputation as home to some of Asia's finest Cantonese cooking.

Named among Asia's 50 Best Restaurants 2018 for the second consecutive year, Cantonese culinary masterpiece Jade Dragon has reaffirmed its status as one of the world's finest dining destinations. This time around, it gains the additional distinction of being the only Macau restaurant to be featured.
Having also earned two Michelin stars for the past three years and a Forbes Five-Star rating five years in a row, the establishment retains a rare trio of prestigious accolades and scores a unique achievement for a homegrown Macau restaurant.
"The fact that Asia's 50 Best Restaurants' panel of judges can go to any remote spot in Asia and discover an unknown restaurant or vote for a well-known gastronomic establishment means that any restaurant in Asia can be on the list, so every year individuals are excited to see who is on it," says veteran chef Tam Kwok Fung. "This year I am happy and honored to be the only establishment in Macau to be named. I believe this is not a personal achievement but an achievement of our entire team, so I thank each and every person on my team."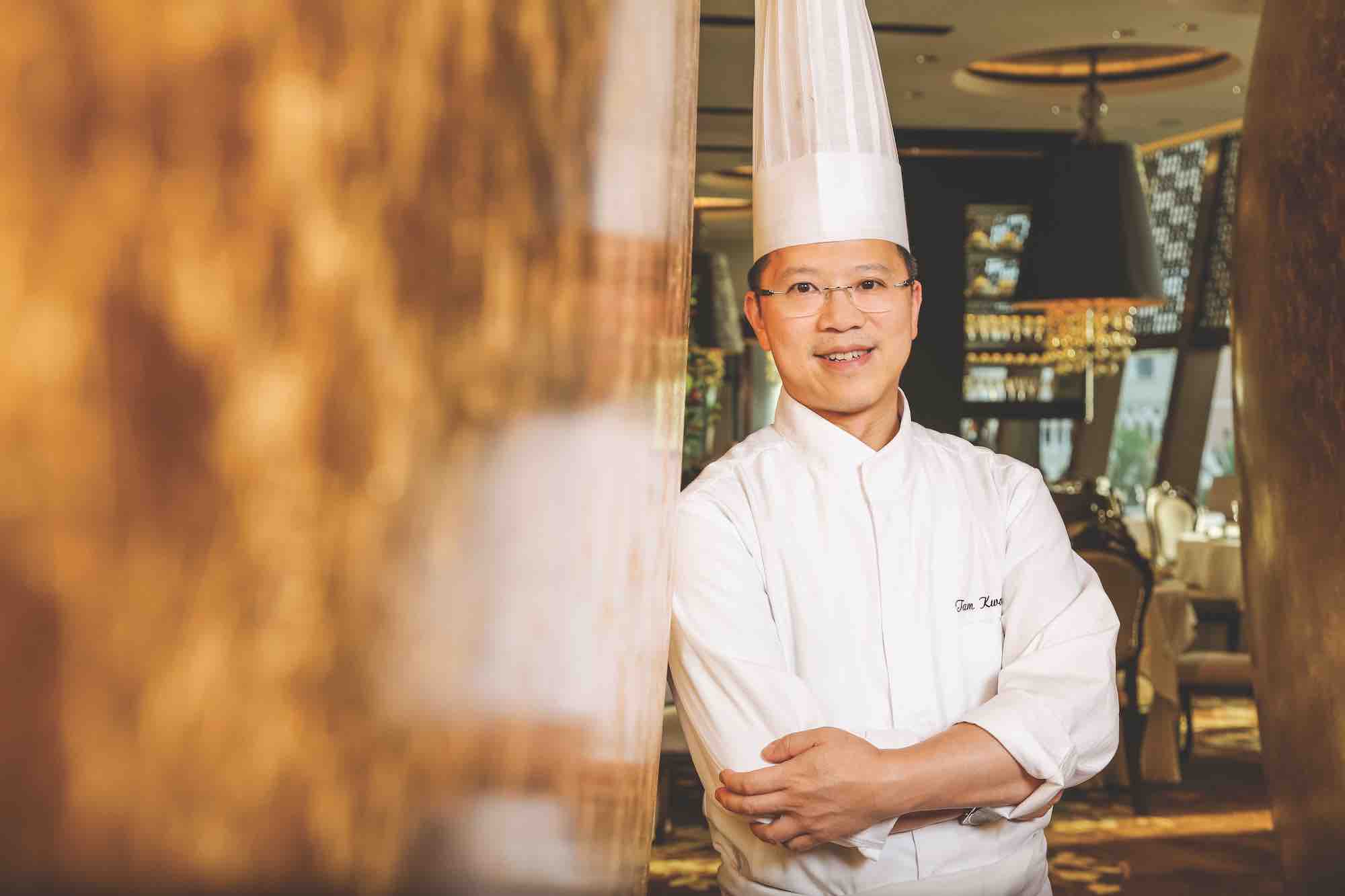 Famed for serving up exquisitely presented Cantonese specialties crafted from the best organic and farm-fresh ingredients by a talented culinary team headed by Tam, the restaurant imports delectable meat from registered organic farms in Australia and the Netherlands, seafood from France, Japan and the South China Sea. Even herbs used in the seasoning are sourced from organic farms in England.
Signature dishes include Prime-cut Barbecue Iberico Pork Plums, which imparts a hint of smoky, woody aroma and sumptuous sweetness to the senses. Steamed Japanese Hairy Crabmeat Dumpling combines the umami characteristic of a superb ingredient from the sea with the savoir faire of exquisite Cantonese dim sum craftsmanship to create a blast of exciting textures and flavors in the mouth. For dessert, Chinese Almond Crème Brûlée with bird nest and honey can be chosen to conclude the feast on a luxurious note.

Adding a healthy dimension, the restaurant offers a range of Chinese herbal soup prepared by Chinese herbal practitioners through an exclusive collaboration with the Chinese medicine research team from Macau University of Science and Technology, not only to satisfy the appetite but also to cultivate wellbeing.
Widely lauded for its stunning décor and superlative service, Jade Dragon's interior is divided into five zones. Each is designed and decorated corresponding to different seasons and color tones based on the principles of I Ching. Delicacies are served in elegant ambience, with a professional open kitchen in the main dining area decorated by a splash of yellow and a touch of turquoise to indicate the season of ripening.
The show kitchen and private dining rooms reveal the sprouting season with the use of jade green shades and a tinge of coral. Four smaller dining rooms manifest a masculine style portrayed through indigo and charcoal grey tones of the dormant season. The private dining room on the lower level is characterized by the blooming season of vermilion and gold, while the fifth zone represents the withering season with lavender and silver.