High Life spent some time on the road with world famous cabaret Crazy Horse Paris to find out a bit more about this legendary show before its impending arrival in Macau.

Sensuality is not something that can be trained. Visually, it can be expressed through small nuances manifested by the human form, yet a combination of various elements such as colors, shapes, lights and sound can really make it start to sizzle. Sometimes, all it takes is a soft glance or a subtle movement of lingering fingertips to make someone weak at the knees – and no one flaunts these skills in a more sophisticated manner than dancers from the legendary cabaret, Crazy Horse Paris.
"We are chosen because of that," says dance artist Candy St Louis as she arches her back a bit, fluttering her eyelashes seductively while seated backstage in high heels and a red robe.
Originally from the United States, Candy auditioned to be a "Crazy Girl" when the Paris staff visited Las Vegas. Trained in classical ballet with all the necessary physical requirements and acting talent for the job, she got her stage name after artistic director Ali Mahdavi saw her perform.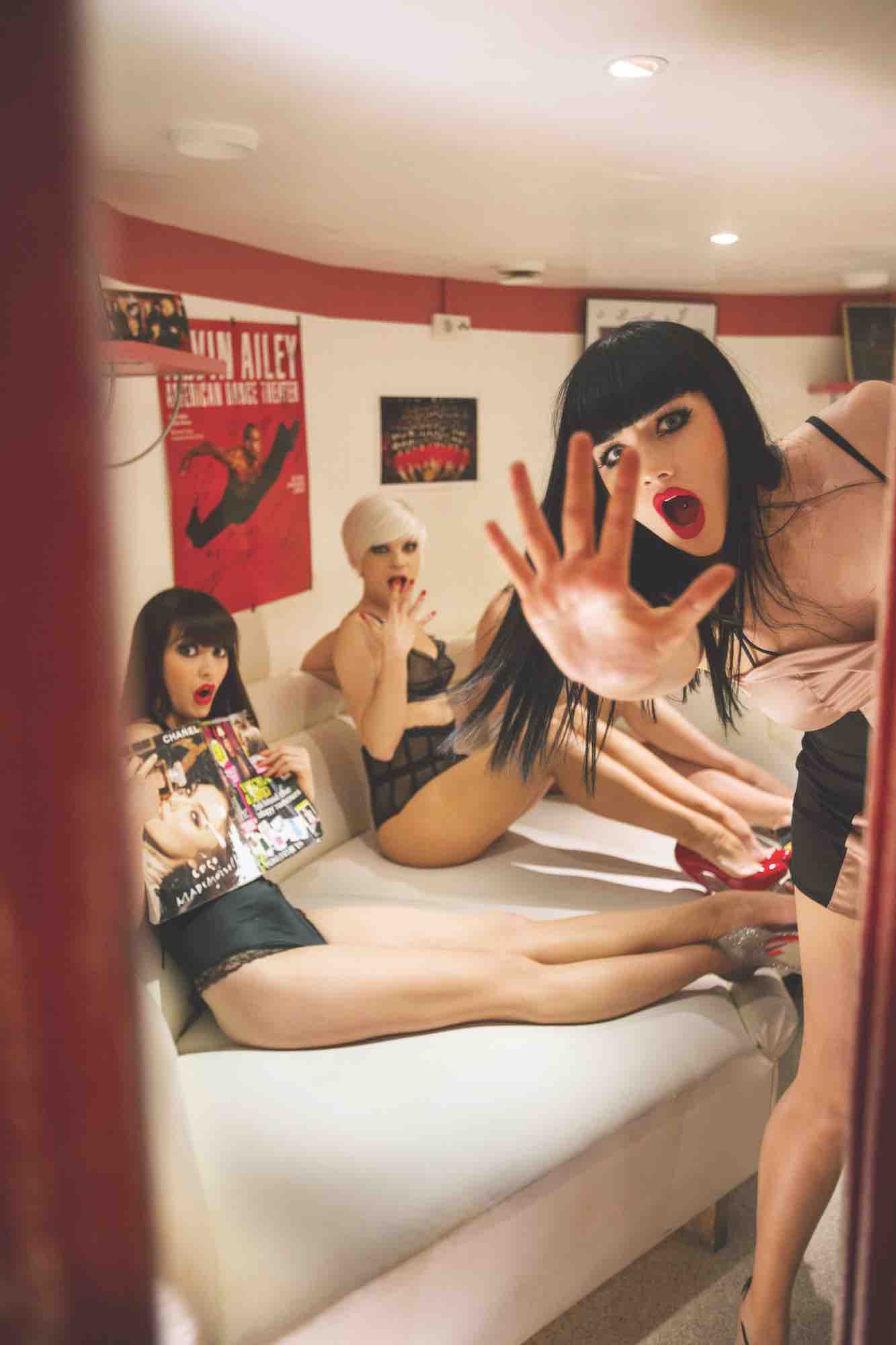 "He said my character on stage came across as sweet and St Louis is the brand name of sugar in France," she explains.
The Crazy Girls hail from over 10 countries, including France, Italy, Canada, Ukraine, the UK, Spain, Russia and the US. Of the 500 applications received each year, only a handful of candidates make it into the troupe. Before they take to the stage, successful applicants receive several months of Crazy Horse dance lessons. More than 800 Crazy Girls have performed on the celebrated stage to date.
This year, Crazy Horse is celebrating 65 years of Parisian glamor inspired by feminine sophistication and the brand's producer Mark Brady is extremely excited that audiences at The Venetian Macao will be able to experience the best act from the legendary establishment, titled "Forever Crazy."

An Australian producer with a passion for making live entertainment infused with cultural richness and diversity, Brady represents the third generation of an entertainment business family. His grandfather was a major venue owner and restauranteur in Berlin during the roaring twenties and his father, Tony Brady, is a recognized producer and 1950s bandstand singer.
"Crazy Horse is a tantalizing Parisian cultural phenomenon and we are exporting it to overseas destinations. 'Forever Crazy' is a series of highly aesthetic and visual tableaus presented by a multicultural cast of 10 stunningly beautiful dancers clad in textured lighting and projections. It is really a unique show that engages the mind as much as the eye," he comments.
Conceived in 1951 as a tribute to Crazy Horse founder Alain Bernardin, "Forever Crazy" fully preserves the cabaret's artistic heritage while adding a touch of modernity and humor, consisting of distinct choreographed acts. Among them are Crazy Horse classics like "God save our bareskin."
The world-famous opening scene is the trademark of the house and has opened every show since 1989. Born of an idea by Bernardin during a trip to London, "God save our bareskin" is a nod to power games, which he gently mocked in the uniform he made the dancers wear, scantily clad and with perfect bodies. The pun is on the word bearskin, the name of the hat of the English royal guards – literally "skin of a bear" – and bareskin meaning bare, naked skin. To create this opening number, Bernardin went as far as bringing in an authentic British Royal Guard officer from the British Army to Paris, who rehearsed the dancers and taught them the rhythm of the steps and about maintaining a military "bearing."
After the initial performance, the show moves on from one breathtaking act to another, where "Upside down" stands out as a hypnotic scene. During the number, legs multiply and bodies metamorphose into visions. The play of mirrors and reflections has a way of unsettling perceptions and disturbing senses. A creation staged by choreographer Philippe Decouflé – a student of American choreography known for his work with mirrors and double images in projections – "Upside down" is a tribute to his mentor Alwin Nikolais.

For Crazy Horse Paris, all performances are accentuated by stylish costumes. Collaborations with French designers include lingerie genius Chantal Thomass and celebrity shoe creator Christian Louboutin. Each dancer has around six pairs of made-to-order shoes and numerous outfits custom-made by the wardrobe department. The Crazy Girls also go through around 2,500 pairs of stockings, 500 liters of makeup and 300 specially made Crazy Red lipsticks each year.
Swirling, textured lighting uses dancers as living canvasses, while a soundtrack blends sensual jazz and cutting edge beats. Musically, reinterpretations of Britney Spears' "Toxic" by Franco-Israeli singer Yaël Naïm and "Oops I did it again" by Haley Reinhart add playfulness to "Forever Crazy." Other fun tunes include Christina Aguilera's "I'm a Good Girl."
Dedicated to celebrating "la Femme" since its creation, the avant garde burlesque show combines haute couture, luxury and art for a mesmerizing effect, drawing over 15 million enraptured fans including countless celebrities from Elizabeth Taylor and President John F Kennedy to ballet legend Mikhail Baryshnikov and Madonna. Similarly, audiences in Macau can expect an enchanting evening of seduction, magic, music and beauty.