Audacious, ingenious, magnanimous and rigorous – welcome to the musical world of maestro Jaap van Zweden, the pre-eminent Dutch master of classical music in the early 21st century.

For melophiles of the younger generation, Jaap Van Zweden is the name of a world-renowned conductor who requires no introduction; those of the older generation, meanwhile, might also fondly recall his earlier days as a virtuoso violinist. In 1979, at the tender age of 18, Van Zweden became the youngest concertmaster in the history of the Royal Concertgebouw Orchestra, which was founded in 1888 and granted the
"Royal" title in 1988 by Queen Beatrix of the Netherlands. Such was the illustrious beginning of Van Zweden's distinguished musical journey.
Switching from a scintillating career as concertmaster to begin a conducting career from scratch is no small feat, and Van Zweden's story has been told in a number of versions, some as miraculous as a Damascene conversion. The most credible one seems to be that, whilst on tour in Berlin, Leonard Bernstein once asked Van Zweden to conduct a rehearsal of the first movement of Gustav Mahler's Symphony No. 1 in D major, as he wanted to look around the newly renovated concert hall. Without any conducting experience, Van Zweden dutifully obliged. Upon returning onstage, Bernstein put it bluntly that "it was a truly awful performance, but I can clearly see the genuine talent in you." As Van Zweden acknowledged, the process of change was simultaneously a sudden revelation and a natural continuation.
"I did not initially contemplate such a switch," he confesses, "but Bernstein inspired, encouraged and somehow pushed me to do so. Hence I began taking over some rehearsals, thereby embarking on a new journey."
Having conducted various orchestras in his native Netherlands and across Europe, Van Zweden was appointed Music Director of the Hong Kong Philharmonic Orchestra in 2012, an assignment adding to his decade-long tenure as Music Director of the Dallas Symphony Orchestra, which began in 2008. He has since elevated Asia's foremost classical orchestra to unprecedented heights and is revered as the most authoritative figure in the Asian classical music scene. Beginning in the 2018/19 season, Van Zweden will become the 26th Music Director of the New York Philharmonic, founded in 1842 and hence primus inter pares within the "Big Five", alongside the Boston Symphony, Chicago Symphony, Philadelphia and Cleveland Orchestras.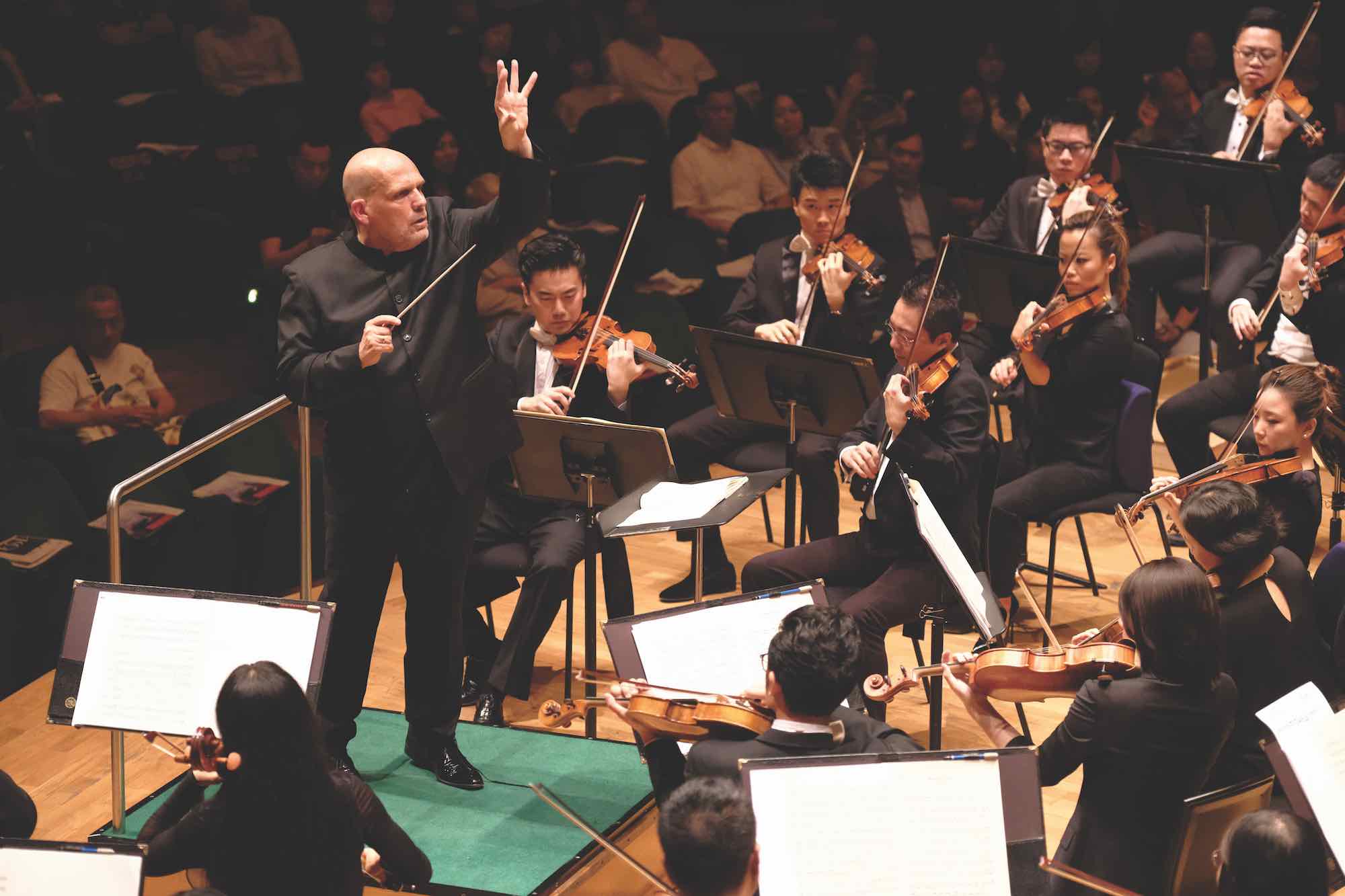 "The concertmaster is the ambassador of the orchestra to the conductor and vice versa," Van Zweden explains. "The concertmaster should be equally loyal to both while representing the ideas and traditions of the orchestra."
What Van Zweden expects from his concertmaster is perhaps more daunting than usual, not least because he was a concertmaster par excellence, renowned for his ardor and rigor. In Jing Wang, a fellow alumnus of the prestigious Juilliard School, he found the perfect candidate.
"Jing Wang knows exactly what I want," he remarks on his trusted aide-de-camp, "and has the culture of a great orchestra in himself."
"The concertmaster is supposed to be the best fiddle player in the orchestra, the Messi or Ronaldo of the team, so to speak. The difference between a football coach and a conductor is that the former does not take the field, but the latter does."
Jaap van Zweden
An avid fan of "the beautiful game" and naturally a diehard supporter of the Oranje, Van Zweden delights in explaining classical music in footballing terms. The maestro is, mind you, extremely well-versed in the sport and regularly goes on holiday with his best mates: namely former Netherlands, Real Madrid and Chelsea coach Guus Hiddink and former Netherlands, Barcelona and Bayern Munich coach Louis van Gaal.
Each of these Dutch masters has been in charge of first-rate outfits, although Van Zweden always has more players under his command than Hiddink and Van Gaal combined.
On the fabled "signature sound" of the Royal Concertgebouw Orchestra, Vienna Philharmonic and Berlin Philharmonic, indeed the top three orchestras at present, all of which he has conducted, Van Zweden offers a succinct and ingenious description.
"Ever so delicate and refined, the Royal Concertgebouw Orchestra is reminiscent of watercolor on paper," he says. "At the other end of the spectrum, the Berlin Philharmonic is profound and structured, akin to oil on canvas.
The Vienna Philharmonic, meanwhile, sits somewhere in between."
"Developing an orchestra is like seafaring – upon reaching the intended destination, one realizes that there are uncharted waters on the horizon waiting to be explored."
Jaap van Zweden
"I try to instill in the Hong Kong Philharmonic Orchestra both styles," Van Zweden elaborates, "so that when necessary or requested, it can perform at ease, since music-making requires different styles and techniques."
He opines that, stylistically and sound-wise, the Hong Kong Philharmonic Orchestra is much closer to the Berlin Philharmonic than it is to the Royal Concertgebouw Orchestra.
"This is intentional and also where my heart is closest to," he says. "We invested in and acquired this 'signature sound' by staging the complete Der Ring des Nibelungen by Richard Wagner over a four-year period."
Celebrating its 45th anniversary in the 2018/19 concert season, the Hong Kong Philharmonic Orchestra has announced a particularly festive program, which will see former Music Director David Atherton and former Artistic Director Edo de Waart return, punctuated by a star-studded list of world-class soloists including Joshua Bell, Khatia Buniatishvili, Augustin Hadelich, Leila Josefowicz, Evgeny Kissin and Rachel Cheung, Hong Kong's burgeoning pianistic talent. Equally noteworthy are the regional premiere of John Corigliano's Symphony No. 1 and the world premiere of a commissioned piece by Hong Kong composer Wong Chun-wai.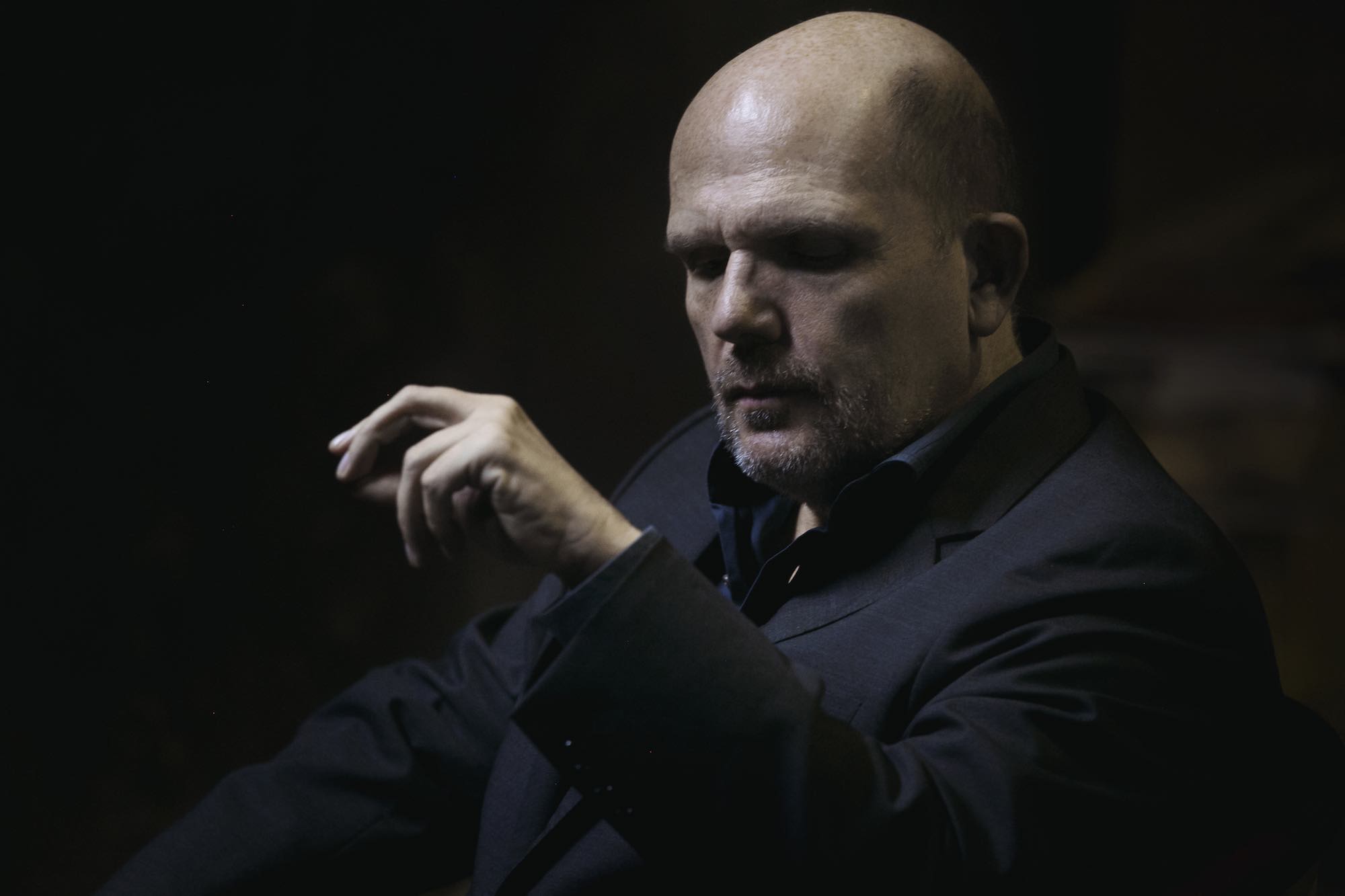 "We cannot keep classical music alive by merely repeating Mozart, Beethoven and Brahms. We need to seek and create new Mozarts; back in his time, Mozart's music was new."
Jaap van Zweden
Whether in life or music, Van Zweden seems to be an embodiment of universal value that transcends the boundaries of culture, era, language and race. His surname literally means "from Sweden", as his great grandfather emigrated from Sweden to the Netherlands and married an ethnic Chinese lady from the Dutch East Indies. A teacher during the workweek and pianist over the weekends, his father used to perform traditional Hungarian and Romanian pieces with Gypsy violinists, including the capriciously talented Pali Lakatos.
Splitting his time between Europe, Asia and America, Van Zweden is set to spend more time in New Amsterdam (New York) than in his hometown of Amsterdam, but as he put it, "my home is onstage." That he no longer has time to play the violin and that his beloved Oranje did not make it to the World Cup are the only regrets this author could discern from the maestro during this enlightening interview.