Photography Eduardo Martins
High Life had the pleasure of interviewing sake expert Tony Lee, who shared his passion for and insights into Japan's national drink. In the second part of this sake mini-series, the non-junmai line is highlighted.

Sometime during China's Qin and Han dynasties, or Japan's Yayoi period, rice agriculture reached Kyushu and spread across the Japanese archipelago. To this day, Japanese brewmasters still proudly bear the title of toji, the Japanese rendition of Du Kang, the legendary inventor of libation. Sake as we know it probably emerged during Japan's Nara period, contemporary with the zenith of China's Tang dynasty. It was not until the turn of the first millennium that monasteries and shrines began to make sake, which used to be a government monopoly.
Apart from water properties, rice varieties and polishing ratios, brewer's alcohol is a defining feature in the world of sake. In the 17th century, tojis discovered that adding small amounts of brewer's alcohol helped extract flavors and enhance mouthfeel. Sake played a pivotal role in Japan's accumulation of national capital, as the Meiji Restoration government encouraged people to start their own businesses. This is precisely why so many shuzos – sake breweries – are more than a century old.
"The sake sector is in a state of flux. The distinction between the jumai and non-junmai lines is becoming blurred. What perhaps count more nowadays are special designations such as kimoto, yamahai, koshu, genshu and muroka." Tony Lee
Due to food rationing and shortages during WWII, the use of brewer's alcohol was a necessity rather than an option. In the postwar period, the non- junmai line of sake had seen its heyday, before its junmai counterpart began grabbing all the headlines in recent years. Sake may no longer be a major source of tax revenue, but it remains an emblem of Japan. Of the 2,000 or so shuzos that survive to this day, most are family-owned, time-honoured and quality-driven smallholdings.
"As a rule of thumb, sake does not benefit from ageing, and is meant to be consumed soon after bottling. Fragrant and refreshing ones are usually served chilled, whereas pungent and substantial ones can be served at room temperature or even warm." Tony Lee
With fluent Japanese and nearly two decades of experience in the trade, the softly spoken and eminently courteous Tony Lee is one of the leading experts in Japanese sake and cuisine in the region. Over the years, he has been actively involved in promoting Japan's national drink as well as training sake professionals in Hong Kong and Macau.
The following sakes, covering the entire non-junmai line, are supplied by Tony Lee's Shugen Washuya Ltd.
Hokushika Kimoto Honjozo
Hokushika-shuzo was established in 1944 in Odate City, Akita Prefecture, Tohoku Region. Made with a blend of Akita Sakekomachi and Ginnosei at 70% rice polishing ratio. Limpid flax with sunlight reflex, the idyllic nose offers Japanese pear, rice sponge, bamboo shoots and wet stone. Full-bodied at 15.5% with an unctuous mouthfeel, the bucolic palate delivers daikon, wagashi, brine and jasmine, leading to a moreish finish. Can be served at room temperature or warm.
Uzume Iwatonomai Tokubetsu Honjozo
Ito-shuzo was established in 1847 in Yokaichi City, Mie Prefecture, Kansai Region. Made with a blend of Kinuhikari, Mienoyume and Kaminoho at 60 percent rice polishing ratio. Immaculately clean and thoroughly transparent, the pastoral effuses horseradish, shiitake mushroom, mochi and mirin. Full- bodied at 15.5 percent with a dense mouthfeel, the umami-rich palate emanates spring onion, dried shredded squid, rice cracker and miso, leading to a savory finish. Can be served at room temperature or warm.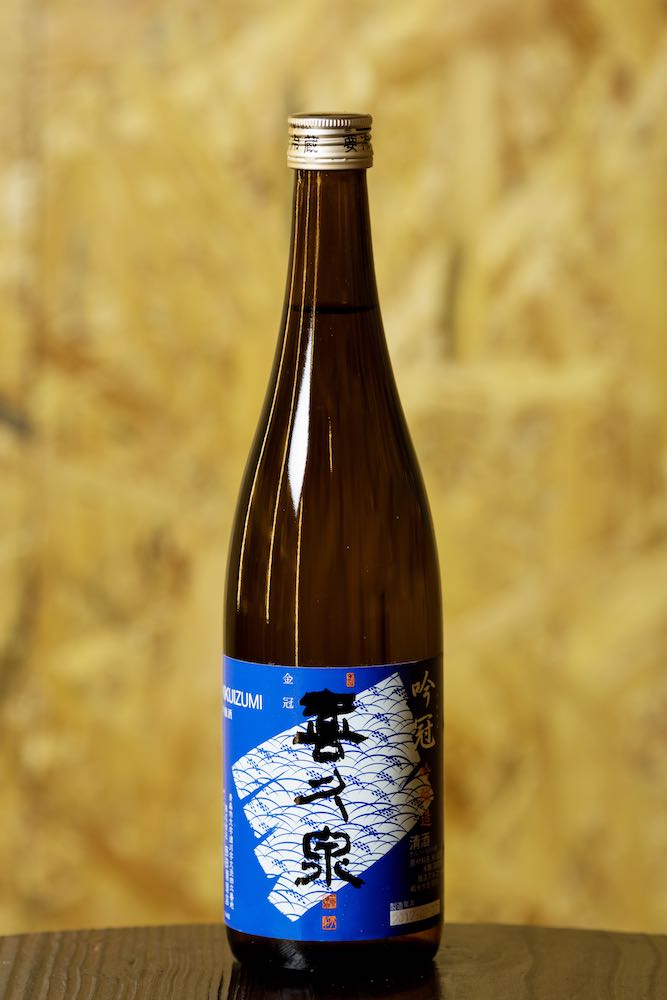 Kikuizumi Ginkan Ginjo
Nishida-shuzo was established in 1878 in Aomori City, Aomori Prefecture, Tohoku Region. Made with 100 percent Hanafubuki at 55 percent rice polishing ratio. Pellucid vanilla with straw reflex, the fragrant nose presents Japanese pear, glutinous rice cake, nori and lily. Medium-full bodied at 16 percent with a fresh mouthfeel, the vibrant palate furnishes ume, pickled daikon, puffed rice and honeysuckle, leading to a clear finish. Can be served chilled or at room temperature.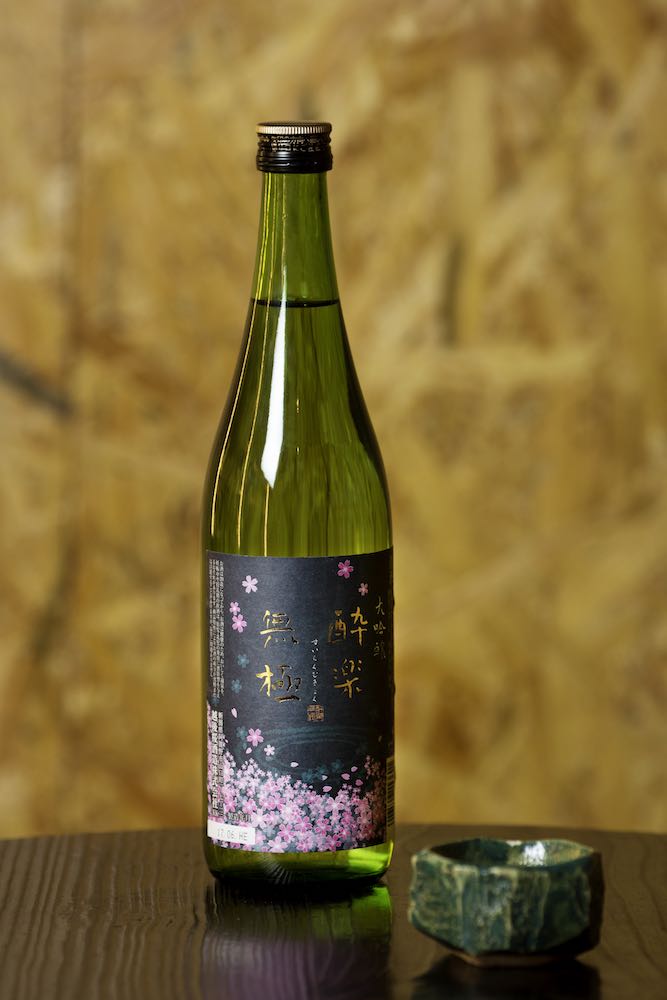 Echigozakura Suirakumukyu Daiginjo
Echigozakura-shuzo was established in 1890 in Agano City, Niigata Prefecture, Chubu Region. Made with 100 percent Yamadanishiki at 50 percent rice polishing ratio. Transparent beige with silver reflex, the discreet nose reveals wax jambu, radish, rock sugar and paperwhite. Medium-full bodied at 15.5 percent with a creamy mouthfeel, the melodious palate unveils loquat, chive, light soya sauce and crushed leaf, leading to an endless finish. Can be served chilled, at room temperature or warm.