Virtuoso mezzo-soprano Magdalena Kožená's eagerly anticipated Asian Tour not only exceeded sky-high expectations, but also pushed the boundaries of artistic imagination.

One of the foremost mezzo-sopranos of our time, Magdalena Kožená is renowned for her encyclopaedic repertoire spanning from the Renaissance to Romantic eras. She has performed with the finest conductors, orchestras and ensembles around the world; indeed, it would be easier to name those concert halls and opera houses which she has not yet graced than the ones she has.
Born in Moravia to parents from Bohemia, Kožená studied voice and piano at Brno Conservatory in the Czech Republic and at the Academy of Performing Arts in Bratislava, Slovakia. In the Czech Republic, her interpretation of Antonín Dvořák, Leoš Janáček and Bohuslav Martinů remains authoritative. If her native country is to nominate a doyenne, it would be difficult to look past Kožená, who could have been the national patroness of music for Czechoslovakia, but for its dissolution in 1993.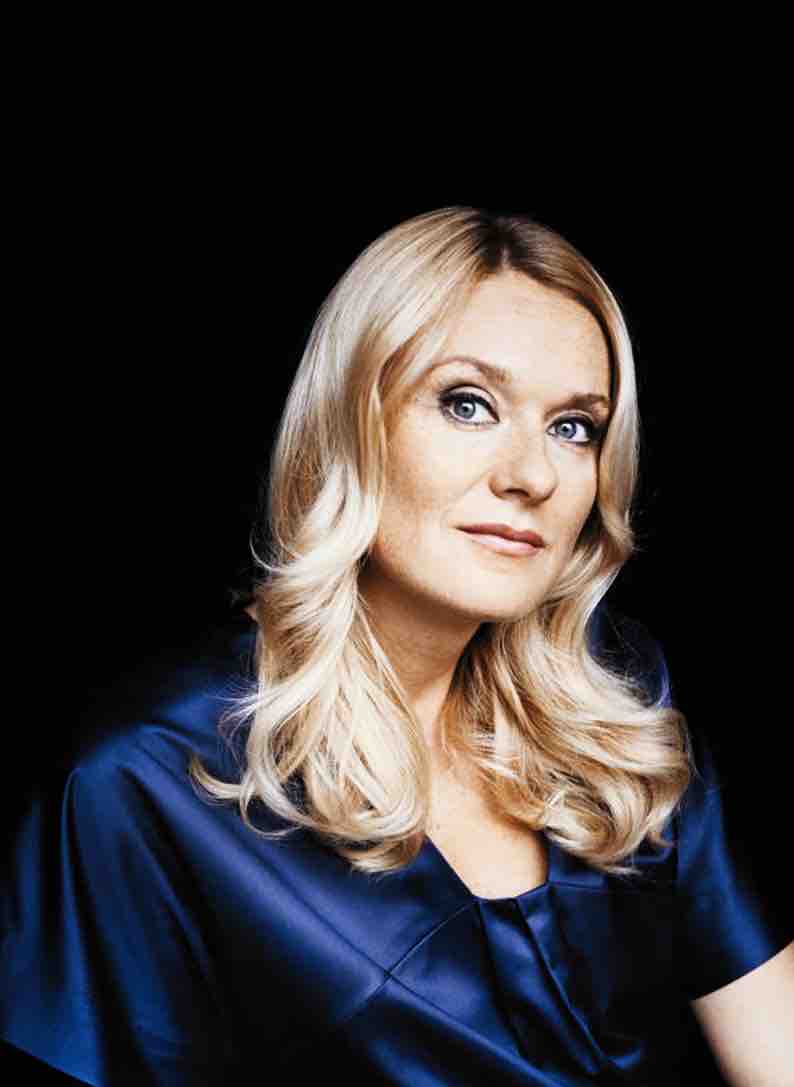 Nationality matters little to the universal language of music and Kožená, who is of global stature and speaks multiple languages with native fluency. She has garnered numerous prizes over the years and, at the age of 30, was a foreign recipient of France's Chevalier de l'Ordre des Arts et des Lettres in 2003. Much of this was achieved well before her marriage to Sir Simon Rattle in 2008, after which Lady Rattle became her formal title, if one wishes to be de règle. Sir Simon Rattle is the Principal Conductor of Berlin Philharmonic from 2002 to 2018.
Subsequent to touring Europe with London Symphony Orchestra, Symphonieorchester des Bayerischen Rundfunks and Le Concert d'Astrée in January and February, Kožená had nearly nine weeks to rest and prepare for the Asian Tour comprising Guangzhou, Hong Kong, Shanghai, Beijing and Seoul. Judging by the Hong Kong performance, the hiatus was most beneficial: Kožená was at her best and brimming with vitality, whereas her synergy with Andrea Marcon and La Cetra Barockorchester Basel was both profound and transparent. They have by now collaborated on many occasions, including on the critically acclaimed album Magdalena Kožená: Monteverdi in 2016.

The opening saw a troubadour-like duo sauntering onstage, playing plucked string instruments, interacting with each other while entertaining the already amused audience. Doing away with tailcoat and white tie, the atmosphere was genuinely relaxed and con dolcezza, harking back to a time when classical music had not yet evolved into Mahlerian orchestras in stately concert halls attended by 19th century bourgeoisie, but evocative of jolly and folksy music from a tavern in Early Modern Europe.
The programme was quintessentially 17th century Italian with a little contemporary twist, featuring compositions by Claudio Monteverdi, Dario Castello, Biagio Marini, Tarquinio Merula and Marco Uccellini. The most notable piece must be Il Combattimento di Tancredi e Clorinda from Claudio Monteverdi's Madrigali Guerrieri ed Amorosi. Donning Athenian armour and resembling goddess Athena, Kožená took on the incredible task of singing and acting all three characters, namely Tancredi and Clorinda, alongside the narrator.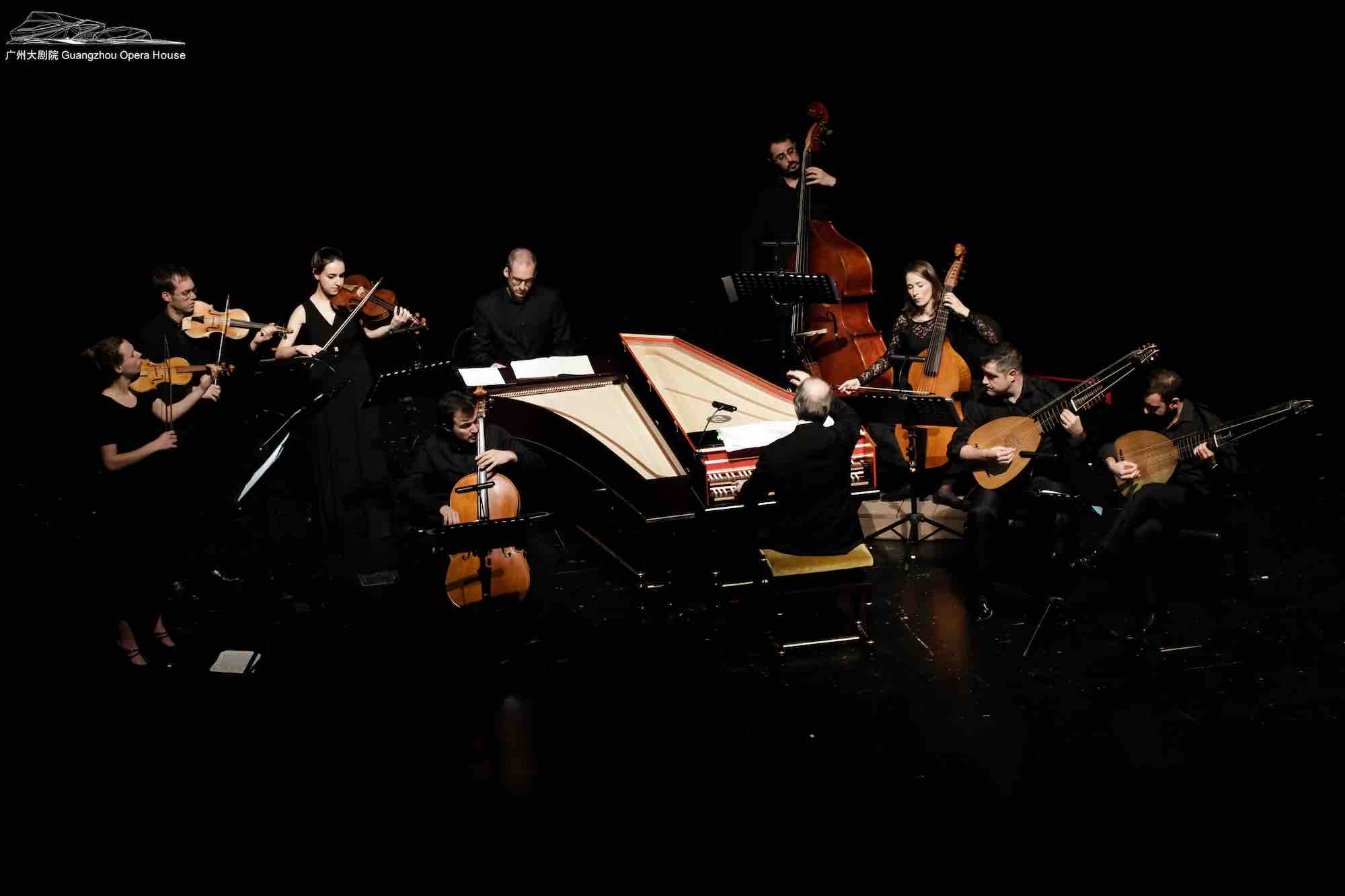 The exquisite costumes, lighting and props were overseen by polymath impresario Ondřej Havelka, with whom Kožená has recently launched her first ever jazz album Cole Porter with Ondřej Havelka and His Melody Makers. The concert was not an opera, yet much more theatrical and pleasurable than a recital or concert opera, reminiscent of a mini Baroque theatre. Kožená is not the type that dominates the stage as Cecilia Bartoli or effervesces as Joyce DiDonato, but her sheer artistry and subtlety, as well as class and grace, commanded the stage all the same.
With her signature poise and elegance, Kožená presented in the encore section Lascia ch'io pianga from Georg Friedrich Händel's Giulio Cesare in Egitto, HWV 17, the inexhaustible source of timeless arias. It would be difficult to fault any facet of this concert, for it was a truly memorable performance of compelling music, enthralling theatrics and wondrous ambience, not least an indelible quasi-operatic experience. Equally laudable is Kožená's enterprising spirit in taking on new challenges, when it is human inertia to rest on one's laurels. Her latest jazz album may have received mixed reviews – this author is firmly of the opinion that it was a thoroughly charming effort – but who would put their global reputation on the line in the way that Kožená did? This time, she succeeded handsomely and laudably.