Ferrari's new FXX-K Evo is a hardcore speed machine designed for those who like to test the limit.

The legendary Italian supercar eager to share the development of brand Ferrari has long represented the pinnacle for car enthusiasts the world over – a tantalizing symbol of status and style. But for a select few, being part of the Ferrari family means much more than the Prancing Horse logo on their keyring.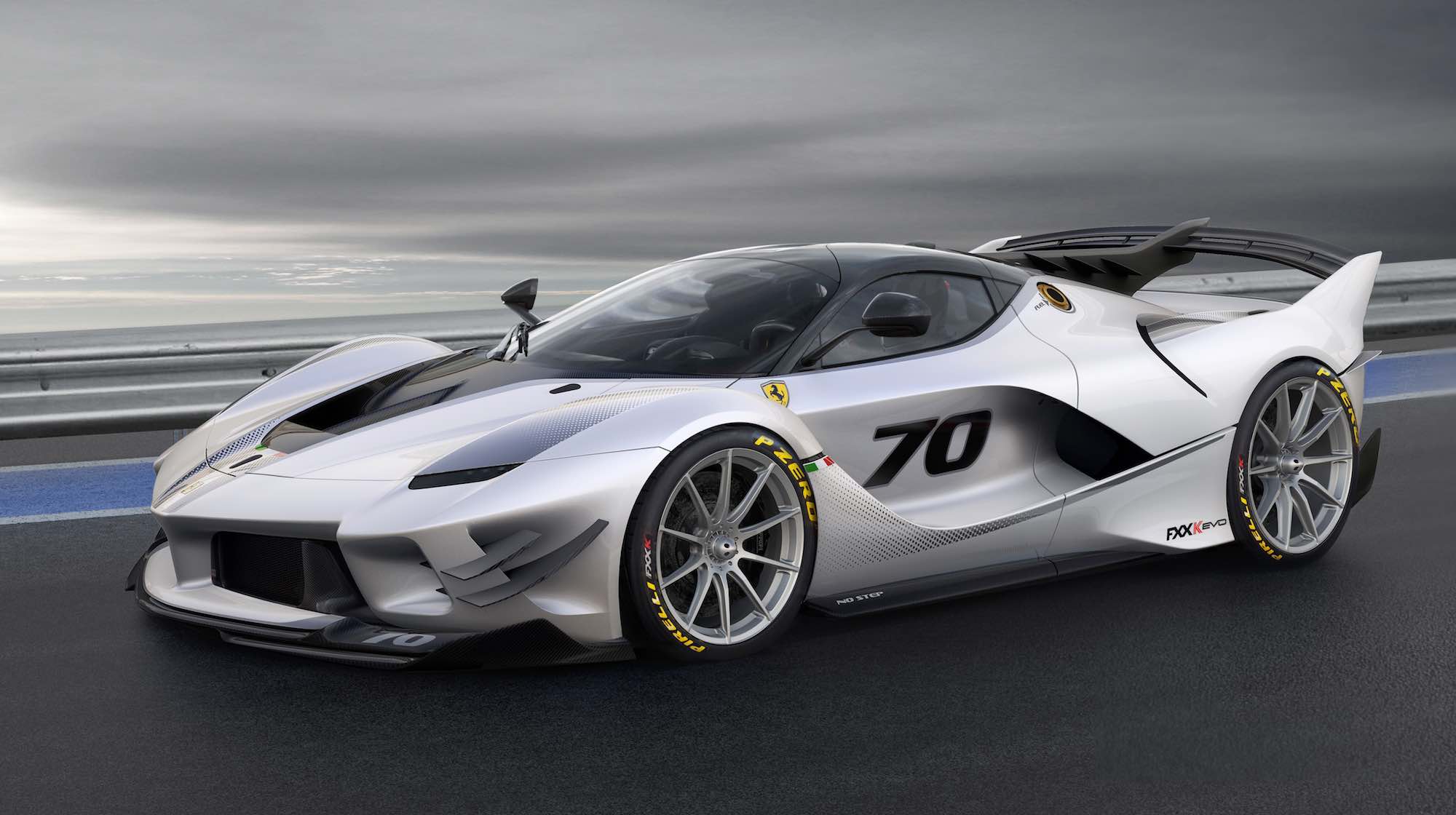 Introducing the new FXX-K Evo – a showcase of Ferrari's most advanced and innovative racing technology packaged into one ultra- high performance vehicle. Available only in extremely limited numbers or as an upgrade package to previous existing XX cars, the FXX-K Evo is aimed at a highly-select group of Ferrari clients, described by the company as "supercar enthusiasts technologically innovative content with the Prancing Horse technicians, through driving a closed-wheel laboratory car."
In other words, those who buy this car will become a vital contact point for Ferrari's specialized development team in their never- ending quest for perfection.
The FXX-K Evo really is built for those craving speed – so much so that it can't be driven on the road. It's a creation intended solely for the race track where this elite performance machine can take full advantage of the many features derived from Ferrari's Formula 1, GT3, GTE and Challenge race teams.
For starters, the FXX-K Evo is significantly lighter than the previous FXX-K model via an innovative carbon-fiber component crafting process similar to that employed on Ferrari F1 cars.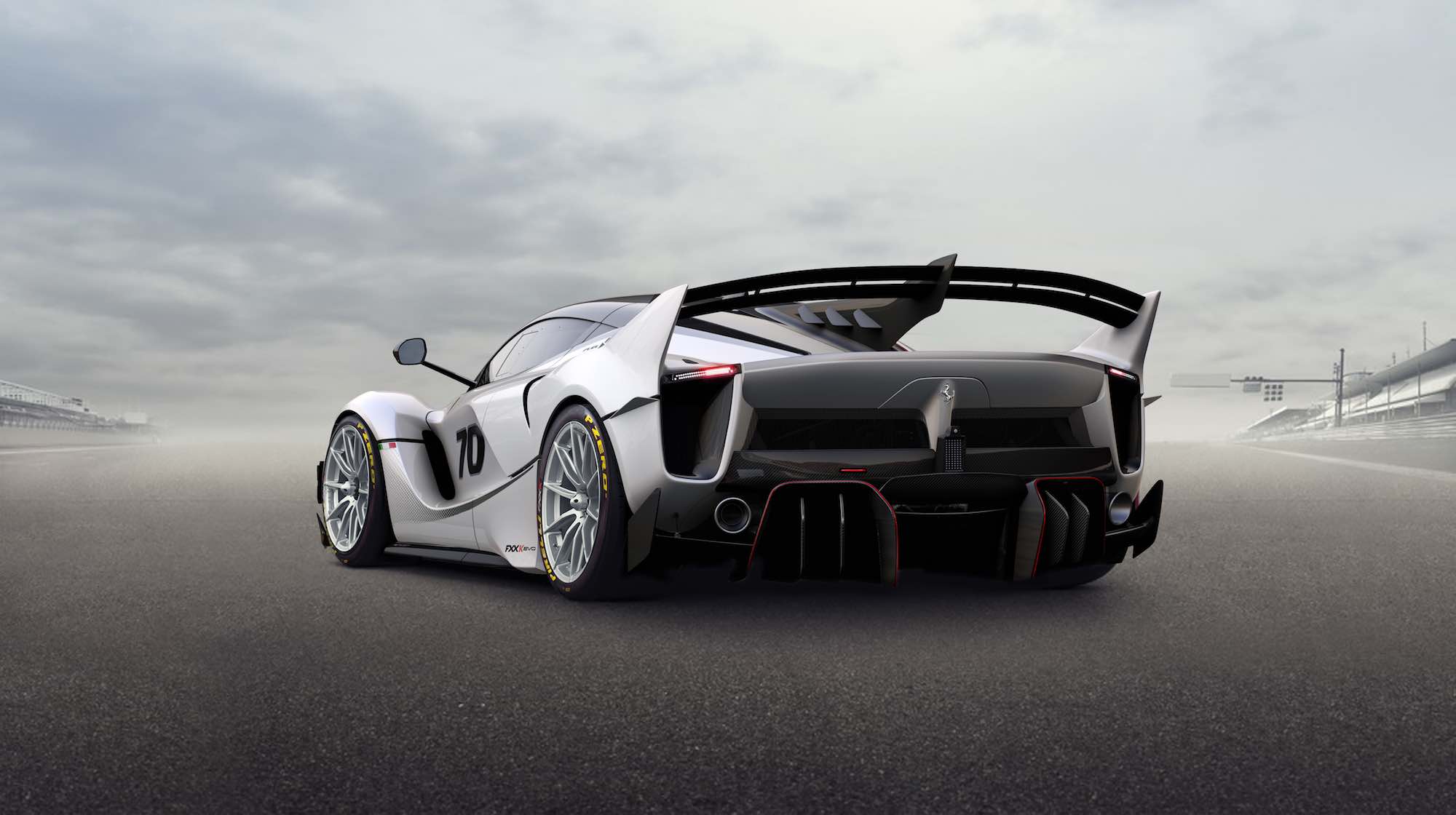 Wind tunnel testing played a key role in crafting the car's aerodynamic design and boosting downforce, with the FXX-K Evo's downforce coefficient improved by 23% on the previous version – the equivalent of a 75% increase on the road car from which it is derived. Downforce of 640kg is generated at 200km/h, and exceeds 830kg at the car's red-line speed.
Then, of course, there is the engine itself – a monstrous V12 blasting out 1,036bhp.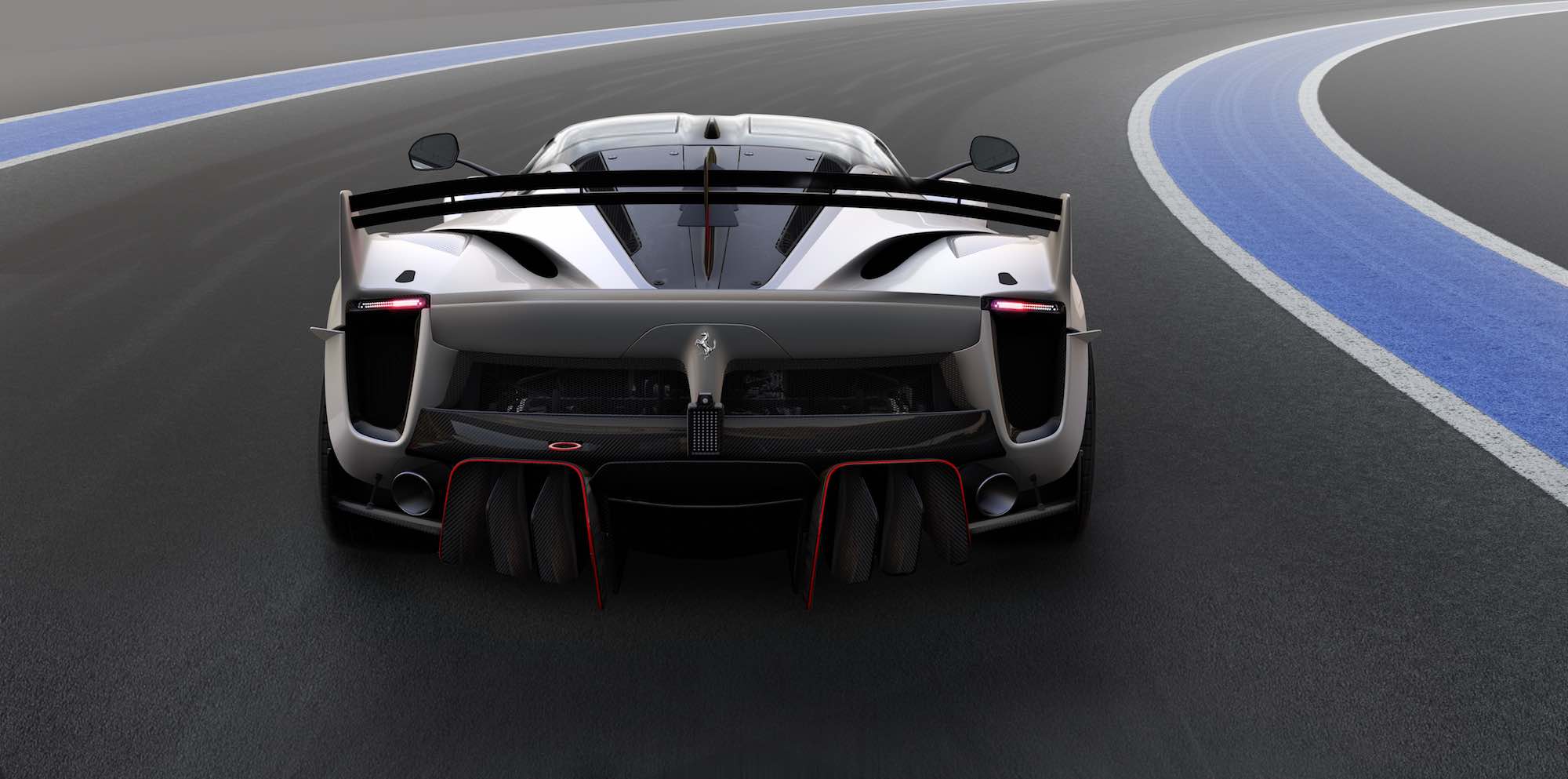 Inside, the cabin is configured for performance with a new steering wheel concept designed to complement the car's hugely powerful performance levels, including gear-shifting paddles, Ferrari's patented KERS Manettino dial allowing the driver to adjust suspension settings, traction control, gearbox response and more.
Just be prepared to dip deep into your wallet if you want to drive this beast, with a price tag north of US$3 million.