Dubbed the Chinese Valentine's Day, the Qixi Festival celebrates the annual meeting of Cowherd and Weaver Girl in Chinese mythology (in western astronomy the stars Altair and Vega, on opposite sides of the Milky Way). According to legend, on the seventh day of the seventh lunar month, a flock of magpies form a bridge for one short day to reunite the lovers, who are separated for the rest of the year. Their unshakeable commitment, dating back some 2,600 years, is such that only ageless timepieces could encapsulate the spirit.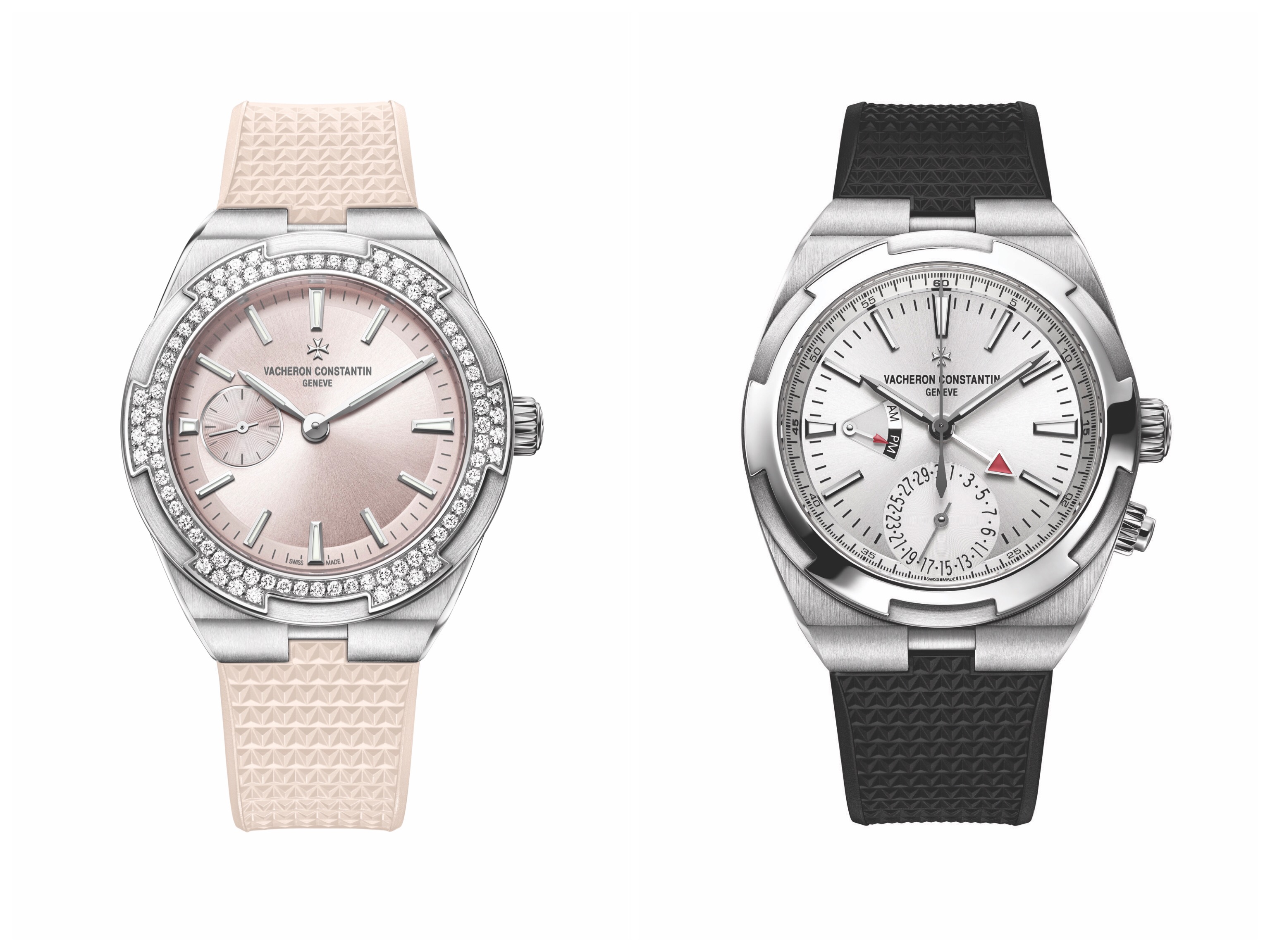 Love on the road
Vacheron Constantin Overseas Dual Time & Small Model
Travelling abroad is the rite of passage or great enhancer in any relationship, be it enjoying cherry blossoms in Japan, a sunset in the Maldives or savoir-vivre in France. What matters is not external scenery, but the opportunity to appreciate it with the better half on a far-flung horizon. Inspired by an adventurous liberal spirit, Vacheron Constantin Overseas Dual Time & Small Model couple watches are the ultimate options for travel. Featuring a hexagonal bezel and concave case, Maltese Cross and Geneva Seal, the design is eminently magnanimous. Measuring 41mm in diameter, the men's version is equipped with a 5100DT self-winding mechanical movement and displays two time zones whereas the women's version, measuring 37mm in diameter, features a 5300 mechanical movement developed by Vacheron Constantin and is adorned with 84 round-cut diamonds.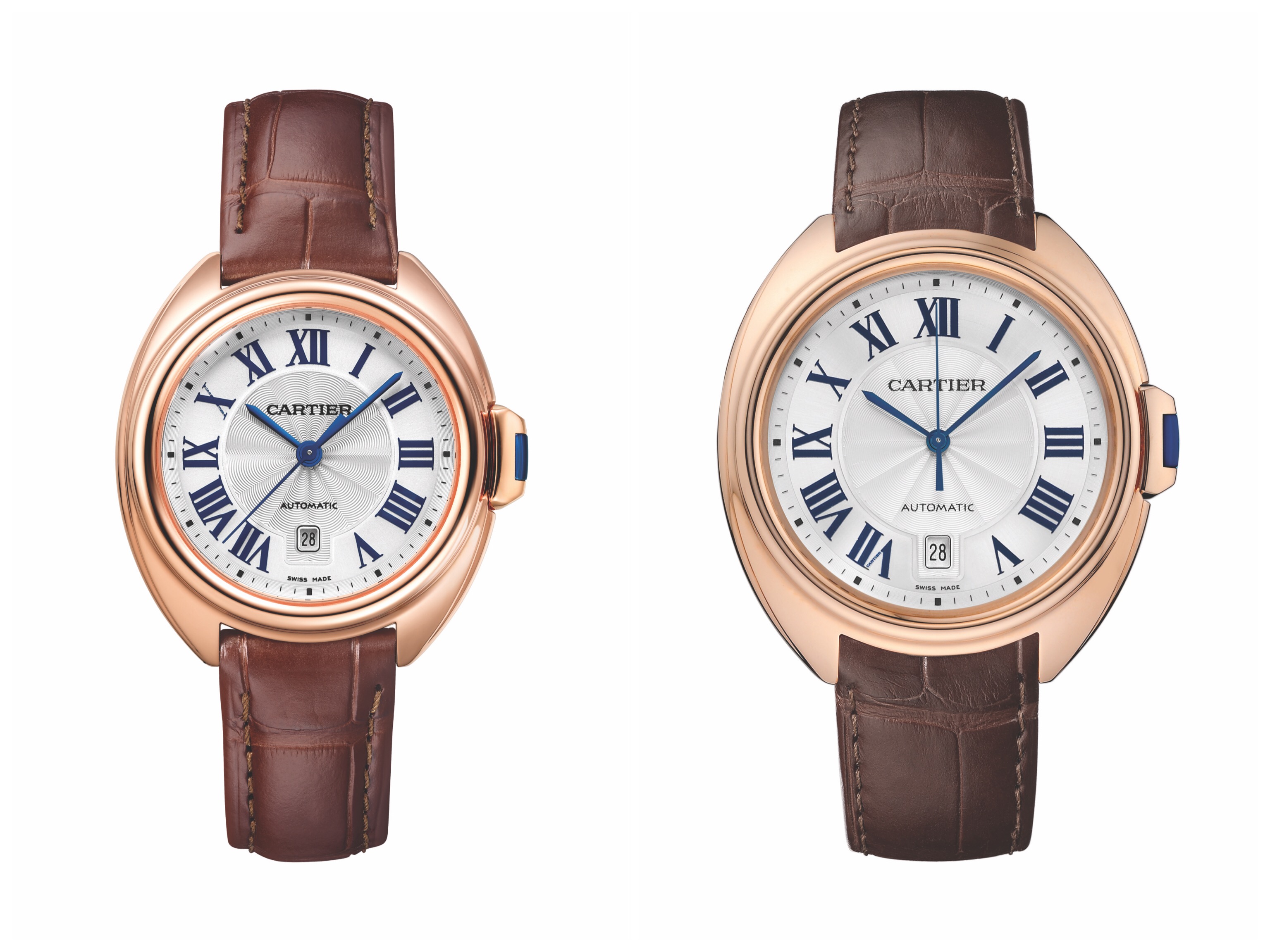 The key to love
Cartier Clé De Cartier Watch
When crush morphs into unrequited rather than reciprocal love, it will take nothing less than a silver bullet to unlock the guarded heart. Meaning "Cartier's key" in French and with a design thus inspired, Clé de Cartier couple watches might be just that key. Featuring Roman numerals, minute tracks, blue sword-shaped hands and silver-plated dials, Clé de Cartier stays loyal to the brand's idiosyncratic style of class, elegance and harmony, while embodying first-class craftsmanship. The exquisite yet discreet details of Clé de Cartier couple watches are such that they would befit a variety of guises and occasions without being ostentatious – is that not the key to unlock a guarded heart?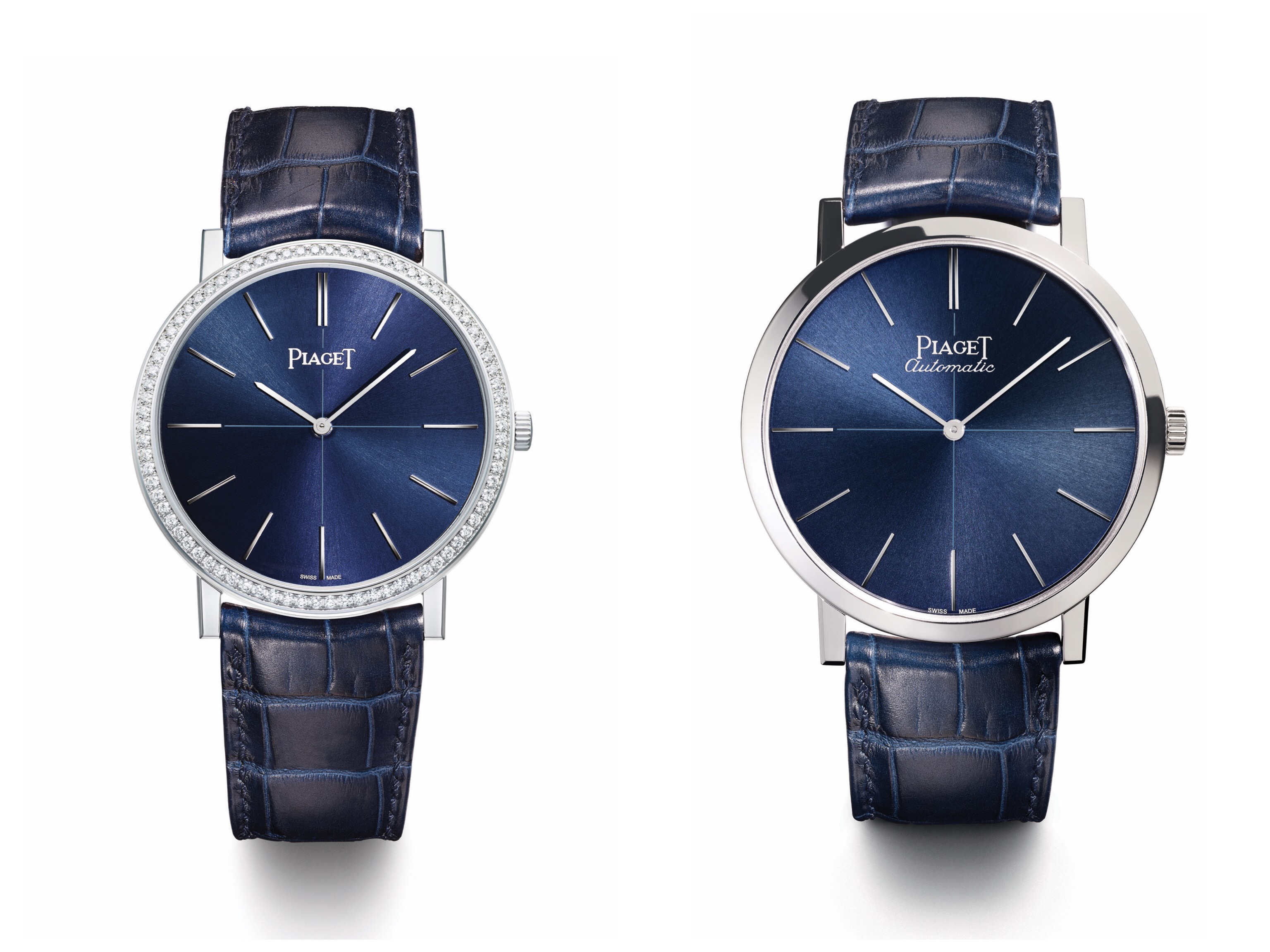 The purity of love
Piaget Altiplano Watch
Love is a lifelong commitment of eternal validity in an otherwise mortal, transient world, and ultimate romance is to age together with the passage of time. Exquisitely delicate and aesthetically minimalist, Piaget Altiplano couple watches resemble a couple committed to each other through thick and thin in life. Showcasing the brand's signature blue – a shade of saturated blue between cobalt blue and midnight blue – the Piaget Altiplano 18K White Gold watch displays radiant patterns reminiscent of sunrays. With white gold hour marks and Baton Form hands, the minimalist design is discreet and serene, indeed typical of Piaget. Measuring 43mm in diameter, the men's version contains a 1200P self-winding mechanical movement whereas the women's version, measuring 38mm in diameter, features a 430P hand-wound mechanical movement and diamond-studded bezel.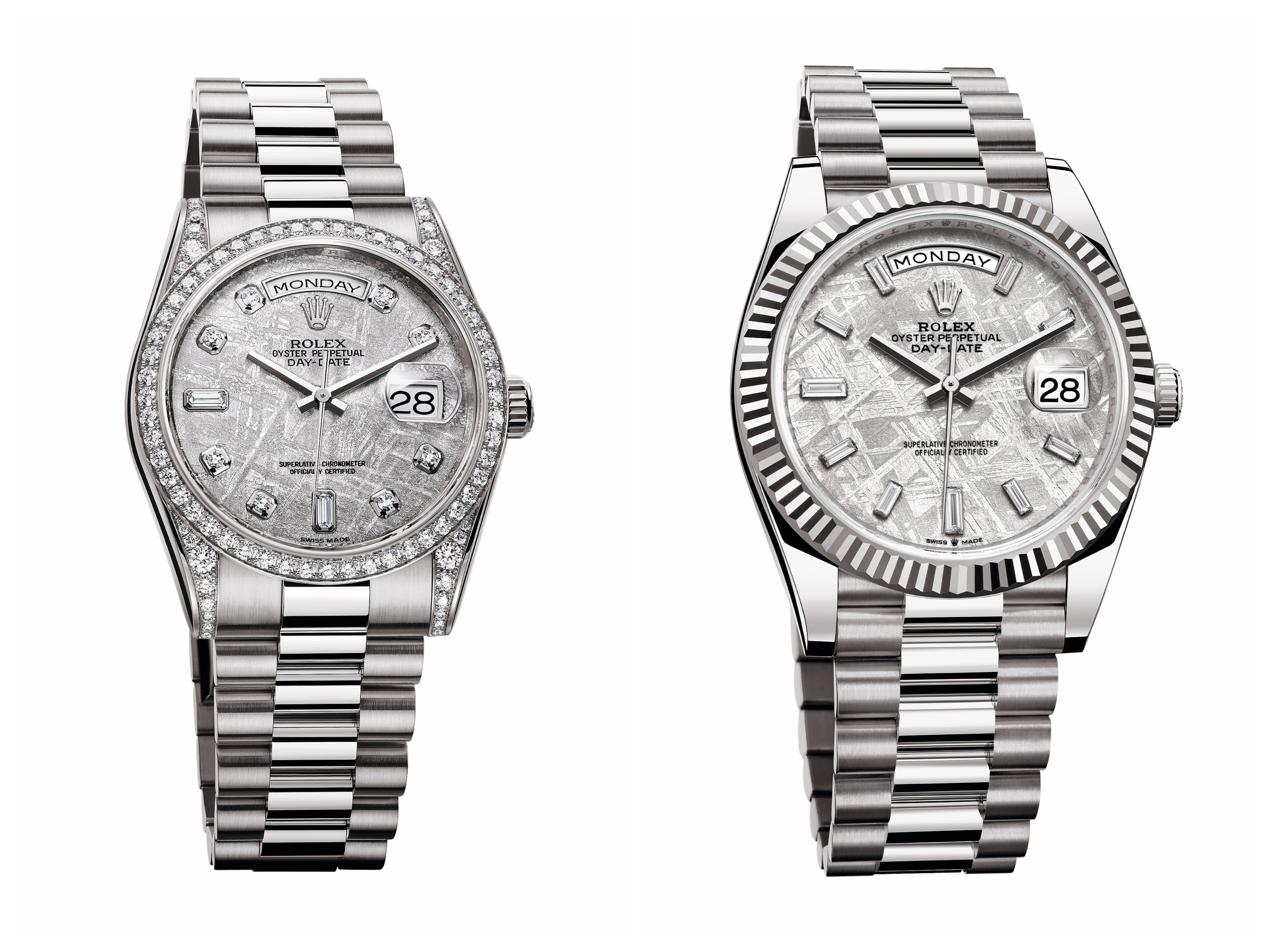 Passion in love
Rolex The Day-Date 40 & 36
Even if the mythical lovers are predestined to meet but once per year, they remain the irreplaceable better half to each other, the one and only in life. Equally unique are Rolex The Day-Date 40 & 36, whose dials of meteorite texture exude an air of galactic mystery as much as they represent eternal love in the Milky Way. Making its debut in 1956, the Rolex Day-Date displays the date and day of the week spelt out in 26 languages in a window on the dial.
Available in 18ct white gold oyster architecture with the President bracelet, the couple watches measuring respectively 40 and 36mm in diameter support and complement each other as seamlessly as when Cowherd and Weaver Girl meet over the magpies' bridge.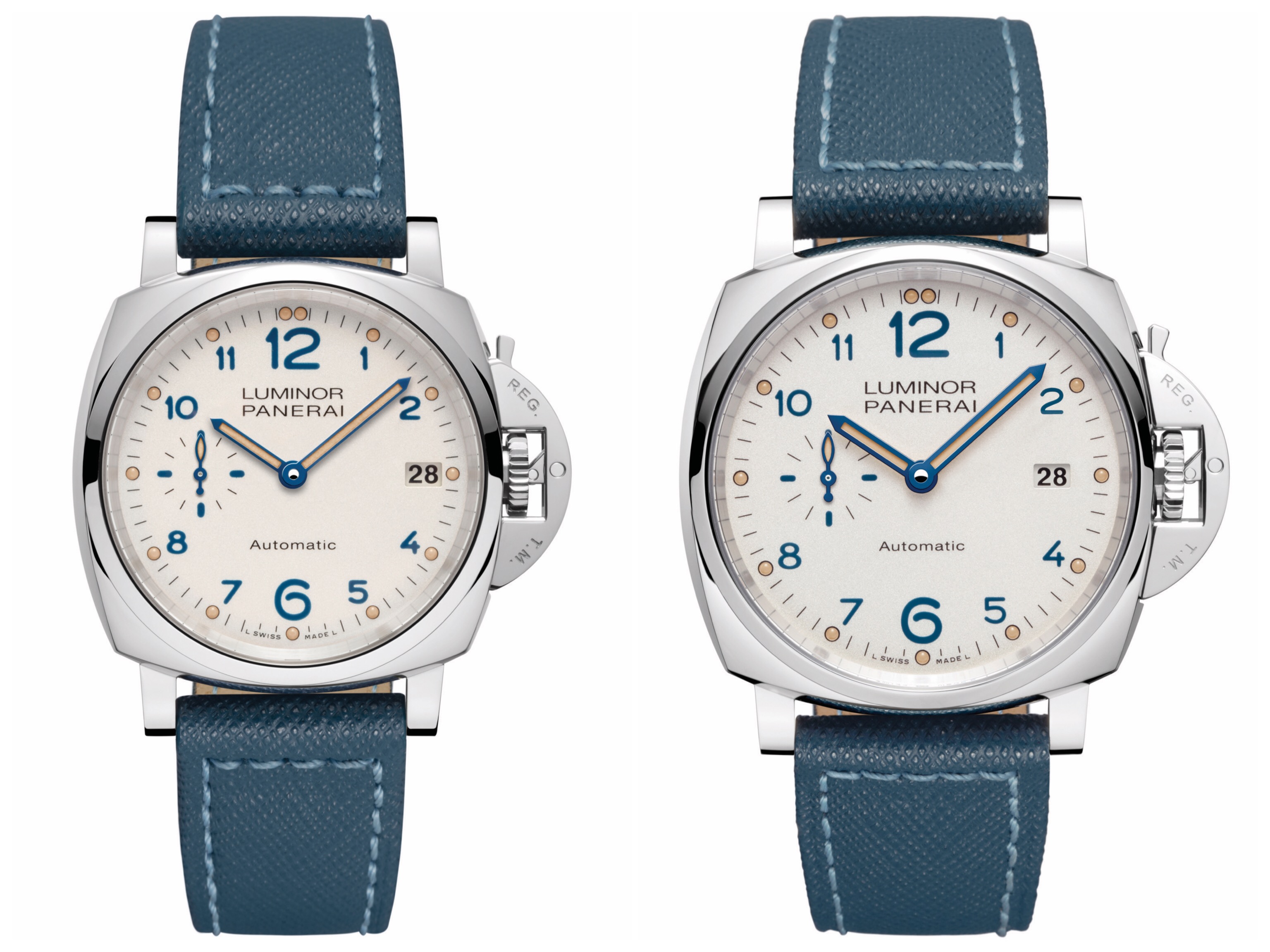 The lucidity of love
Panerai Luminor Due 3 Days Automatic Acciaio
Renowned Chinese writer Eileen Chang famously said that "one is bound to encounter in life two such characters – the first brings exhilaration, the other devotion". Combining both qualities, Panerai Luminor Due are uncannily true to this timeless axiom. With large luminous blue numerals, small second disks and the brand's signature cases, Panerai Luminor Due look irrepressibly voguish in their ivory-coloured dials, whereas cross-patterned leather straps emanate energy. Measuring 42 and 38mm in diameter, the women's version at merely 11.2mm thick is the most petite design in the brand's history, perfect for dainty wrists. Containing the automatic calibre OP XXXIV with a three-day power reserve, Panerai Luminor Due 3 Days Automatic Acciaio sports the AISI 316L polished steel case.