When it comes to making an aural and visual statement on two wheels, it's hard to go past the SuperSport series by legendary Italian bike brand Ducati.

Much like a scarlet red Ferrari rocketing through the streets of Hong Kong and Macau, there are few road bikes that catch the eye and capture the imagination quite like a Ducati.
That's certainly the inspiration behind the Ducati SuperSport, a powerful yet versatile sports-style bike designed to make riders feel like racers every day of the week.
Described by the legendary Italian firm as "a lean, mean road machine", the SuperSport and deluxe SuperSport 2 version combine sleek, polished and visually compact lines with hints of Ducati's Panigale superbike aesthetic. The result is an approachable, easy to handle road bike offering high-end performance via a twin-cylinder Ducati Testastretta 11° engine delivering 113 horsepower at 9,000 rpm.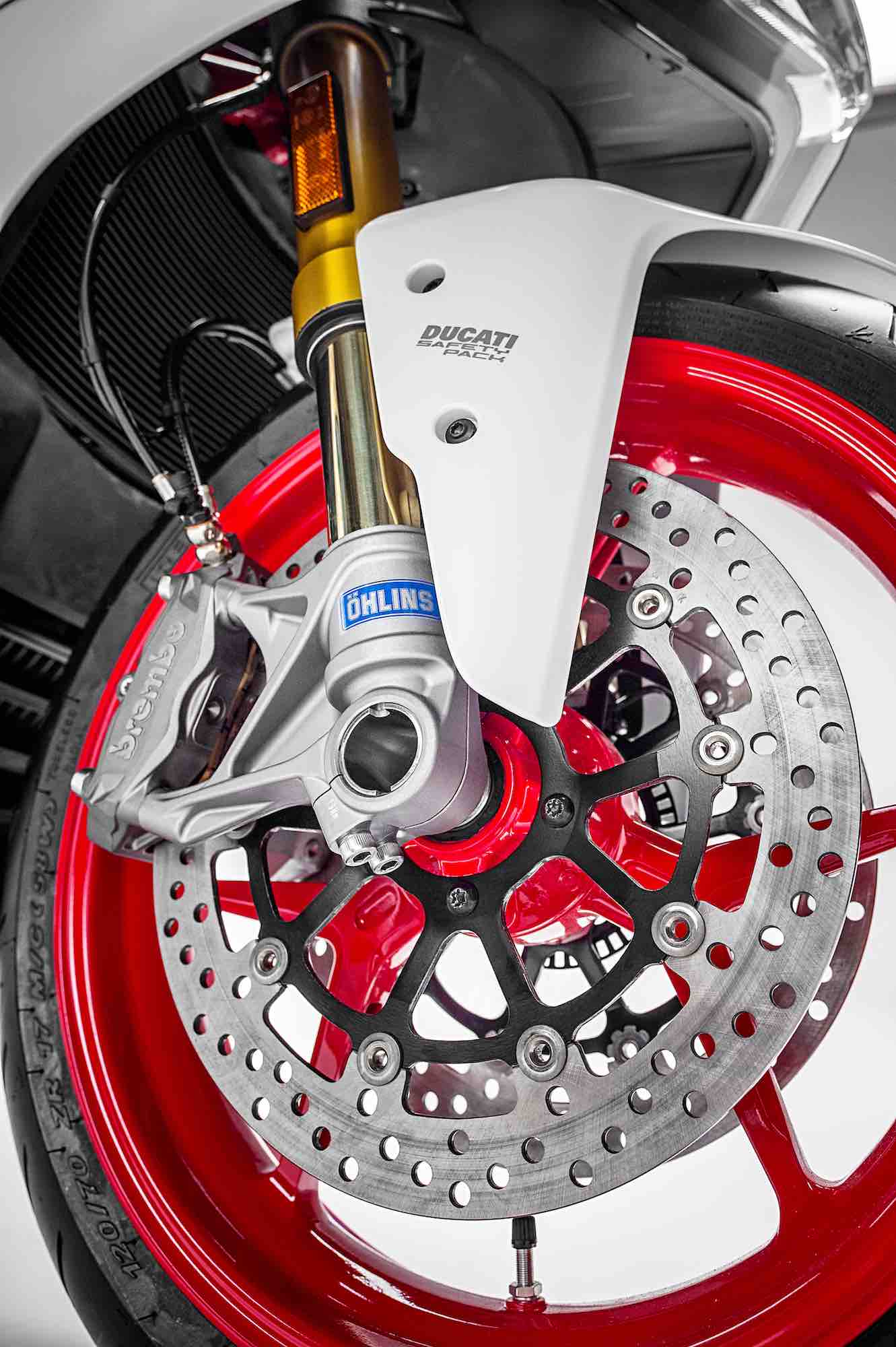 On the road, the Testastretta 11° guarantees plenty of power throughout the rev range, meaning whip-like acceleration out of the corners, fewer gear changes and incredible riding enjoyment. In fact, the entire engine control and injection systems have been tweaked to make the most of the twin-cylinder's innate characteristics. The electronic throttle control ensures precise transmission of the rider's wrist action to the engine, resulting in a ride of unparalleled control and unbridled enjoyment while turning into and accelerating out of corners.
The design is similarly sleek, starting with its distinctive LED Daytime Running Lights which position the headlight's low and high beam parabolas in the shadows of the assembly, almost hiding them from direct frontal view.

The low-set, streamlined nose of the SuperSport flows naturally into the steel fuel tank structure, carrying the color scheme all the way into the cockpit that houses the LCD instrument panel. A sports-style Plexiglas screen with two different height settings ensures aerodynamically efficient airflow protection.
Seen side-on, the lines, proportions and volumes are typical of Ducati sports bikes, with the streamlined tail and sculpted tank playing a pivotal role. Cut to reveal exhaust manifold and engine, the lower fairing is designed to be easy on the eye, a must on a Ducati SuperSport.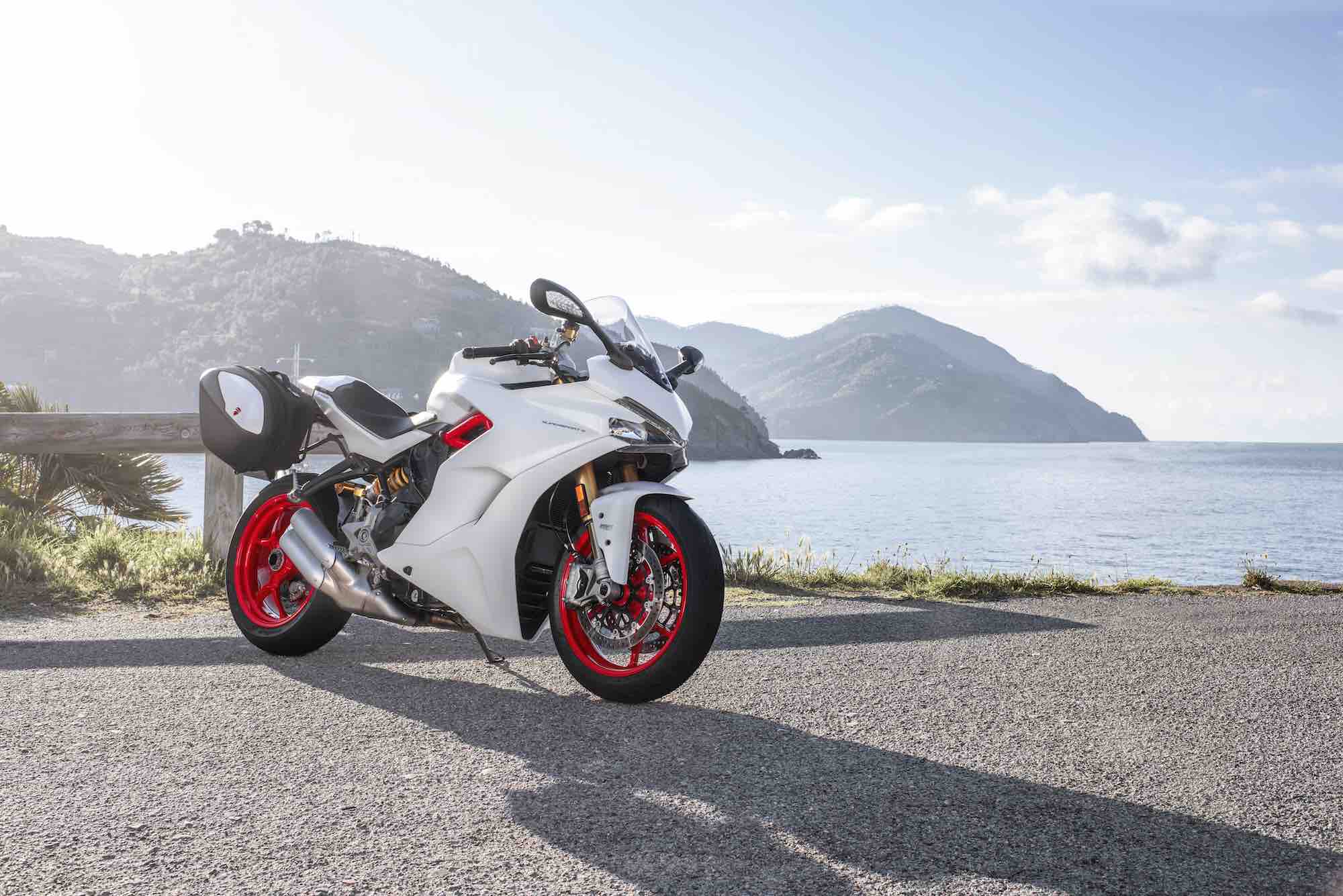 Ducati's attention to detail is also seen in the compact, sports-style stacked dual-pipe side muffler whose shaping and low-slung design bring out the dynamism of the tail, leaving the rear wheel Y-spokes in clear view.
Boasting three distinct riding positions, the seating area is outlined by contrasting stitching and just a hint of a rider "backrest", making it comfortable for daily use yet also highly suited to sports riding. Seen from above, the tank and nose fairing form – together with seat the shaping – provide the unmistakable silhouette shared by the sportiest Ducati motorcycles.
Prepare to be noticed.