Many concerts are good, whereof some are excellent. Extremely few, however, are truly unforgettable. Presented by the 46th Hong Kong Arts Festival, B'Rock Orchestra – Sounding Stories with Dmitry Sinkovsky was a spellbinding performance and sublime experience.

It is not uncommon for senior musicians or vocalists to switch to conducting, but musical polymaths excelling at multiple fields are an increasingly rare breed since the 19th century, during which specialization permeated not only the post-Industrial Revolution economy, but also concert halls and opera houses. Gone are the charming days when the composer himself was a conductor and choirmaster, or the pianist herself a critic and teacher.
Born in 1980 in Moscow, Dmitry Sinkovsky is either a 21st century interdisciplinary innovator or a diehard old guard of the Baroque era. A virtuoso violinist, countertenor par excellence, enterprising conductor and teacher at his alma mater, the meteoric rise of this supernova is both exhilarating and deserved. He began learning the violin at the Children's Music School affiliated to the Moscow State Tchaikovsky Conservatory, followed by university studies at its Academic College of Music.
Founded in 1866, the Moscow State Tchaikovsky Conservatory is Russia's second oldest conservatory, predated only by the Saint Petersburg State Rimsky-Korsakov Conservatory, founded in 1862. The former boasts Sergei Rachmaninoff, Aram Khachaturian, David Oistrakh and Mstislav Rostropovich among its lengthy list of illustrious alumni, whereas the latter Pyotr Tchaikovsky, Sergei Prokofiev, Dmitri Shostakovich and Grigory Sokolov.
Having garnered numerous prizes worldwide as a violinist, Sinkovsky went on to undertake countertenor and conductor training in Moscow and at the University of Zagreb's Academy of Music respectively. He has been instrumental in the development of various Baroque ensembles, such as La Voce Strumentale and Pratum Integrum in Moscow, Musica Petropolitana in Saint Petersburg and Il Complesso Barocco in Amsterdam. Akin to a New Testament parable, Sinkovsky sows the seeds of Baroque music everywhere he goes, yet shifting from project to project like a Silicon Valley entrepreneur. How he manages his schedule is a mystery: in case everything else failed, he could easily become a successful motivational speaker on time management. 

"I love to conduct both orchestra and a choir, as singing and playing are like yin and yang, bringing harmony through making music together."
Dmitry Sinkovsky
Sinkovsky's interpretation of Baroque music is uniquely authentic, if not nonpareil. He breathes new life into seemingly familiar compositions, reminiscent of the re-interpretation of biblical subject-matters by Baroque master painters, such as Caravaggio's Judith Beheading Holofernes, Velázquez's Coronation of the Virgin and Rembrandt's The Storm on the Sea of Galilee. No one can self-profess to be a classical music aficionado without knowing Antonio Vivaldi's Le Quattro Stagioni, but with Sinkovsky as soloist-conductor, the oft-performed concertos sound like no other. Without recordings, one could only second guess how the orphaned girls of Pio Ospedale della Pietà in Venice under the baton of Il Prete Rosso would have performed, but he would most probably approve of the son of Third Rome.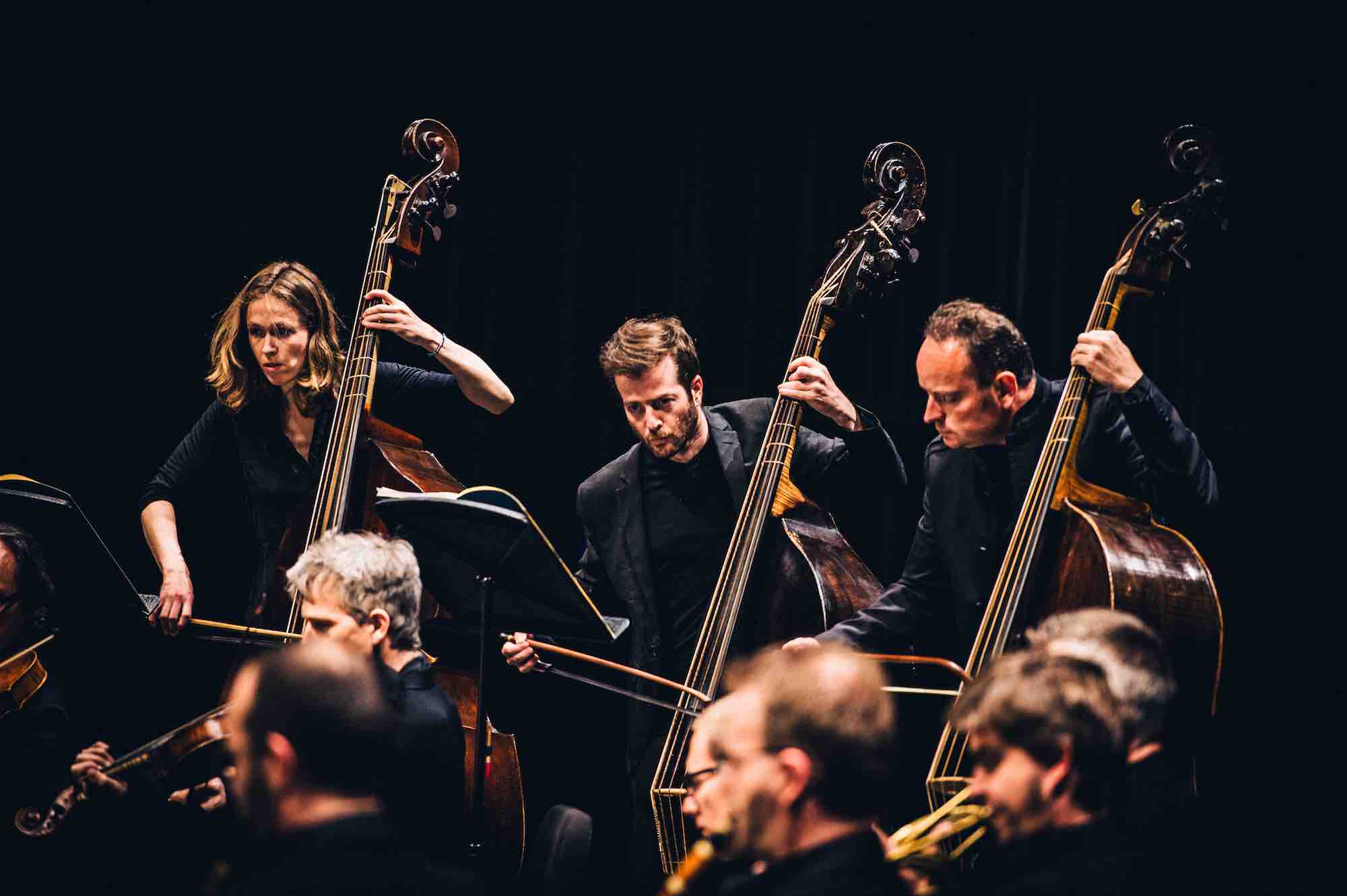 Sinkovsky's performance on the night was sensual and sensational but not saccharine, imaginative and inspiring but not ingratiating, wherein energy and vitality are electrifying yet balanced with finesse. If music is a universal language and composition a speech, he must be a silver-tongued orator in the mold of Marcus Tullius Cicero and Marcus Porcius Cato, masterfully combining ethos, logos and pathos in Aristotelian terms, speaking to the audience in a way that few musicians are capable of. Comprising vivid and easily understandable works from Italy, Bohemia and Germany, the program shed a light on the evolution and variety of Baroque music. United by the common goal of rejuvenating early music, Sinkovsky and the Ghent-based B'Rock Orchestra put together a genuinely memorable performance, which would not have been possible without shared passion and tacit understanding.
A total of five pieces were performed during encore, when Sinkovsky put down his weapon – a 1675 Francesco Ruggieri violin – twice to sing two arias, one of which was the timeless Va tacito e nascosto from Georg Friedrich Händel's celebrated opera seria Giulio Cesare in Egitto, HWV 17. Sinkovsky is no amateur countertenor: he often performs as a duo with compatriot and cololatura soprano Julia Lezhneva at the Bolshoi Theatre. In a typical concert hall or opera house, half of the area is covered with seats – the rest can be by Sinkovsky alone.