High Life sat down with Longines ambassador and one of Asia's leading actors, models and musicians, Eddie Peng, at the recent Longines Hong Kong International Races.

Renowned as one of the biggest annual race days in the world, the Longines Hong Kong International Races have been supported by the Swiss watch brand as title partner and official timekeeper since 2012. Spectators at last year's season finale, held each December and attracting huge crowds, were pleasantly surprised to see the brand's handsome ambassador, Eddie Peng, enjoying the action. Reflecting the brand's motto, "Elegance is an attitude," the heartthrob was there to present the prize for elegance, awarded to the lady deemed to have the most stylish look of the day.
Born in Taipei before growing up in Canada, Peng's familiarity with both Eastern and Western cultures combined with his vast array of talent makes him a dynamic artist primed for the international stage. Lauded as Asia's new action hero, the Taiwanese actor has been recognized by the Hong Kong Film Awards and Taipei Golden Horse Awards for his breakthrough performances in box office hits including Unbeatable and Jump Ashin! In Rise of the Legend – a revival of the classic martial-arts genre – his interpretation of the iconic kung-fu master Wong Fei Hung caught the eye of producers and directors in non-Chinese speaking countries such as South Korea.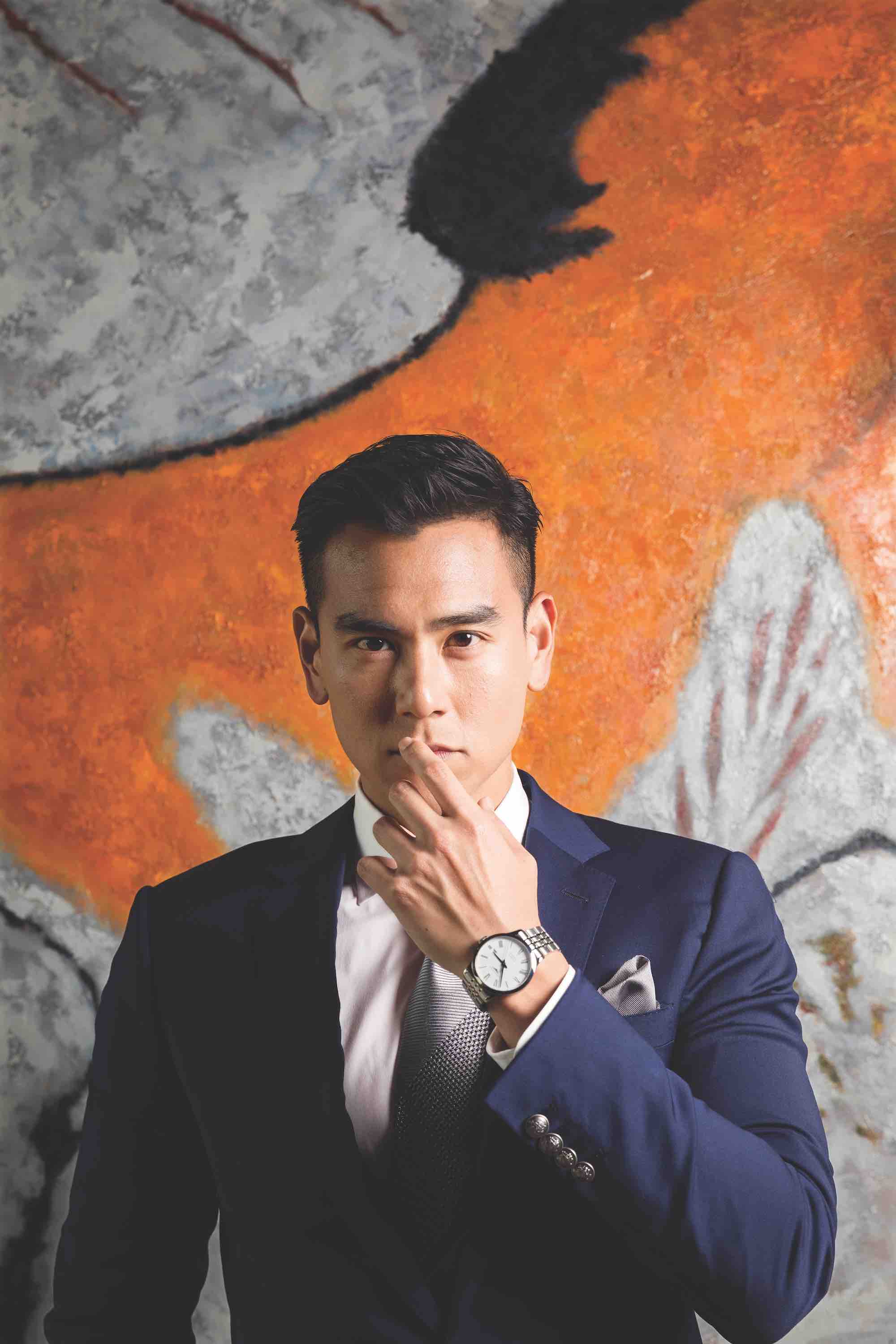 Throughout his acting career, Peng has played many different roles with great conviction on both the silver and small screens, combining his innate talent and versatility with highly professional preparatory work. Known for his dedication, he spends months getting into a role both mentally and physically. A role model for his fans all over Asia, his can-do spirit and positive attitude are just as charming as his good looks.
Wearing a watch from Longines' new Record Collection, Peng enthusiastically tells High Life about the latest TV commercial he shot in France. Currently broadcast all across Asia, it features the classically elegant timepiece he is now wearing and sees Peng playing the role of the elegant gentleman.
"The shooting for this new commercial went really smoothly," he says. "It was shot in Chantilly, a beautiful place. The story is quite interesting as well and is actually a continuation of the series from last year's commercial.

"In the scenes of the commercial, while I am walking to present a prize to the jockey during a horse race, I notice a girl and think she is cute. In the previous commercial, I look at her through a scope, but in this new commercial she passes by and drops a handkerchief, so I pick it up and hand it over to her, only to realize the boyfriend is standing right next to her.
"There is nothing I can do so I give the handkerchief back to her and walk away. That is what an elegant man would do."
According to Peng, the most enjoyable part of being an actor is the opportunity to travel the world and meet different people. Months ago, the Swiss watch brand was delighted to welcome him to Saint-Imier to visit the company headquarters, specifically the Longines Museum, which retraces the fascinating history of the brand across the ages.
The Asian superstar had the opportunity to discover some emblematic watch models, navigational instruments and timing devices, as well as a range of exceptional photographs, posters, films and archive records in the exhibition.
But he also fell in love with the city, describing Saint-Imier as his new favorite place in the world and a great location to escape from the outside world.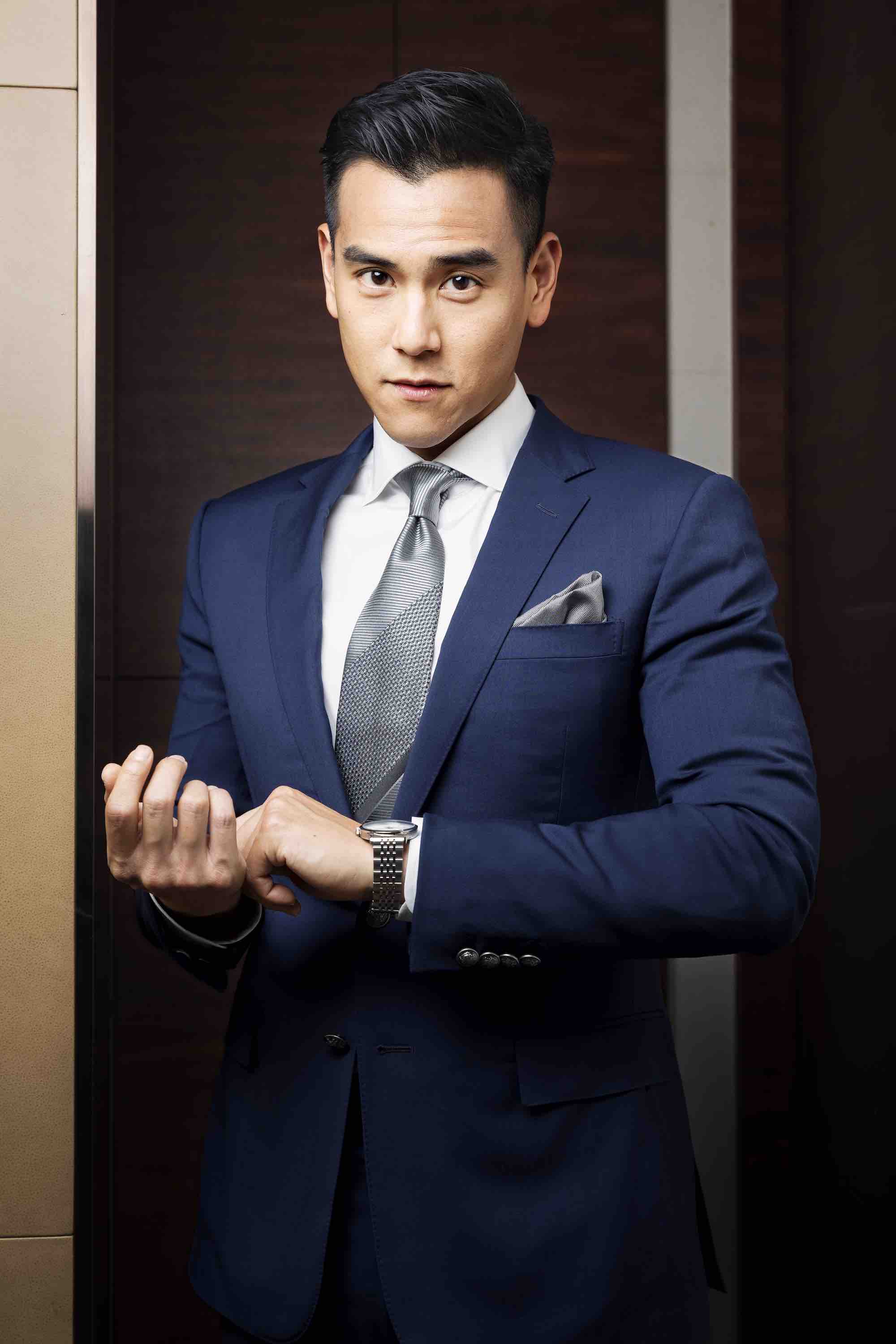 "They had to drive me there because it is an hour from Lausanne, but the food and drinks were delicious," he recalls.
"As an actor you have advantages over other people because they like you. You can also control your time in a better manner. You can go crazy and work for several years, but when you decide to take a break, you can often have a couple of months free just to relax and travel the world."
Having been Longines' Ambassador of Elegance since 2014, Eddie Peng is the perfect incarnation of the brand's values thanks to his innate class, presence and charisma, elements accumulated through experiences that will stand the test of time.
"Elegance is natural. It allon how you look at the goals you have achieved, the goals you set for yourself and how you reach them. If you focus on achieving goals and you know what you are doing, your inner self will express who you are. Difficulties you have overcome over the years, failures and experiences can make you a better person. These will enable you to become an elegant person," he explains.