High Life sits down with inspirational Portuguese artist Ana Aragao to discuss her first ever Macau exhibition.

Making her Macau debut, Portuguese artist Ana Aragao was invited to close this year's artistic program at the Taipa Village Art Space.
Adding scribble-like details into each drawing, objectifying the built environment, transforming common buildings into one without compromising the constraints of gravity and leaving each portrait to the viewer's imagination – these are the qualities of Aragao's unique work of arts.
An architect by trade, Aragao's Ana's passionate love of visual arts shines as she shows meets with High Life wearing a deep ruby red dress that matches her dark Victorian Red-shaded lips.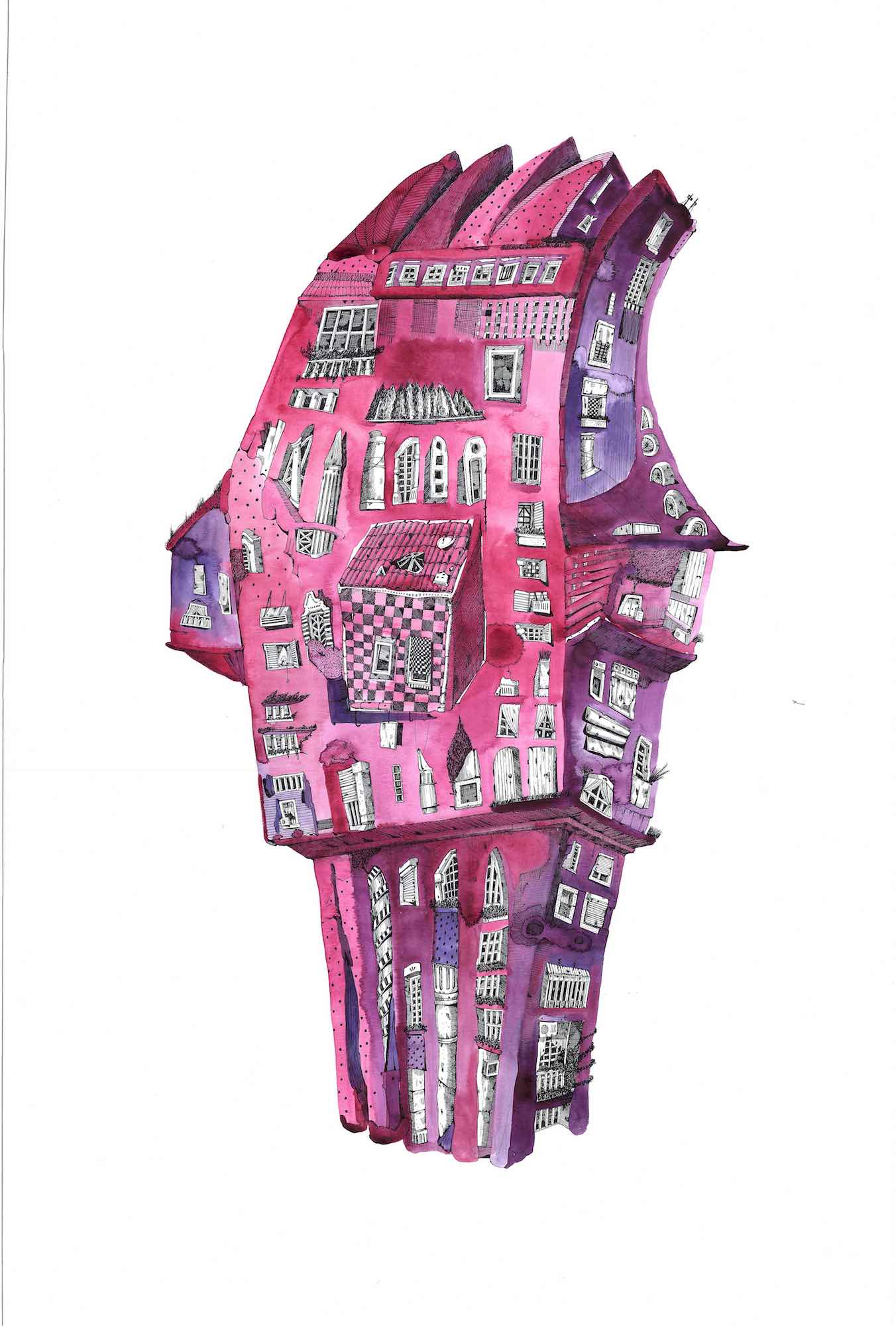 "I love red as it directly shouts passion. But that doesn't mean my art collection is solely red," the artist laughs.
True enough, the sets of hand drawn pieces are presented in kaleidoscopic hues – sketched in black ink pen and utilized in vibrant hues of watercolor.
The evolution of her creative process refers to the formation of these imaginary monsters, where randomness and control work side by side as the necessary ingredients to extract the awkwardly familiar.
"It's my first time here in Macau and as an architect, I'm really fascinated about the structure of the old houses where they have these cage-like balconies and windows. These played major inspirations for my art works," Aragao explains.

Not limiting herself to pen and paper, the artist tries to constantly challenge herself with distinctive and unlikely pieces of canvas. From carpets and bedheads to windows and wine bottles, the possibilities are endless.
"One of my favorite art installations is when I used glasses as big as five meters and you could walk through the drawings. That time I felt like everything's possible when I just go with my instincts and leap," she continues.
Playing by someone else's game and second-guessing herself are two traits Aragao steers clear of when it comes to her creative process. Oftentimes in her art studio in Porto she finds inspiration from the surrounding city as it inevitably has something new for her to discover.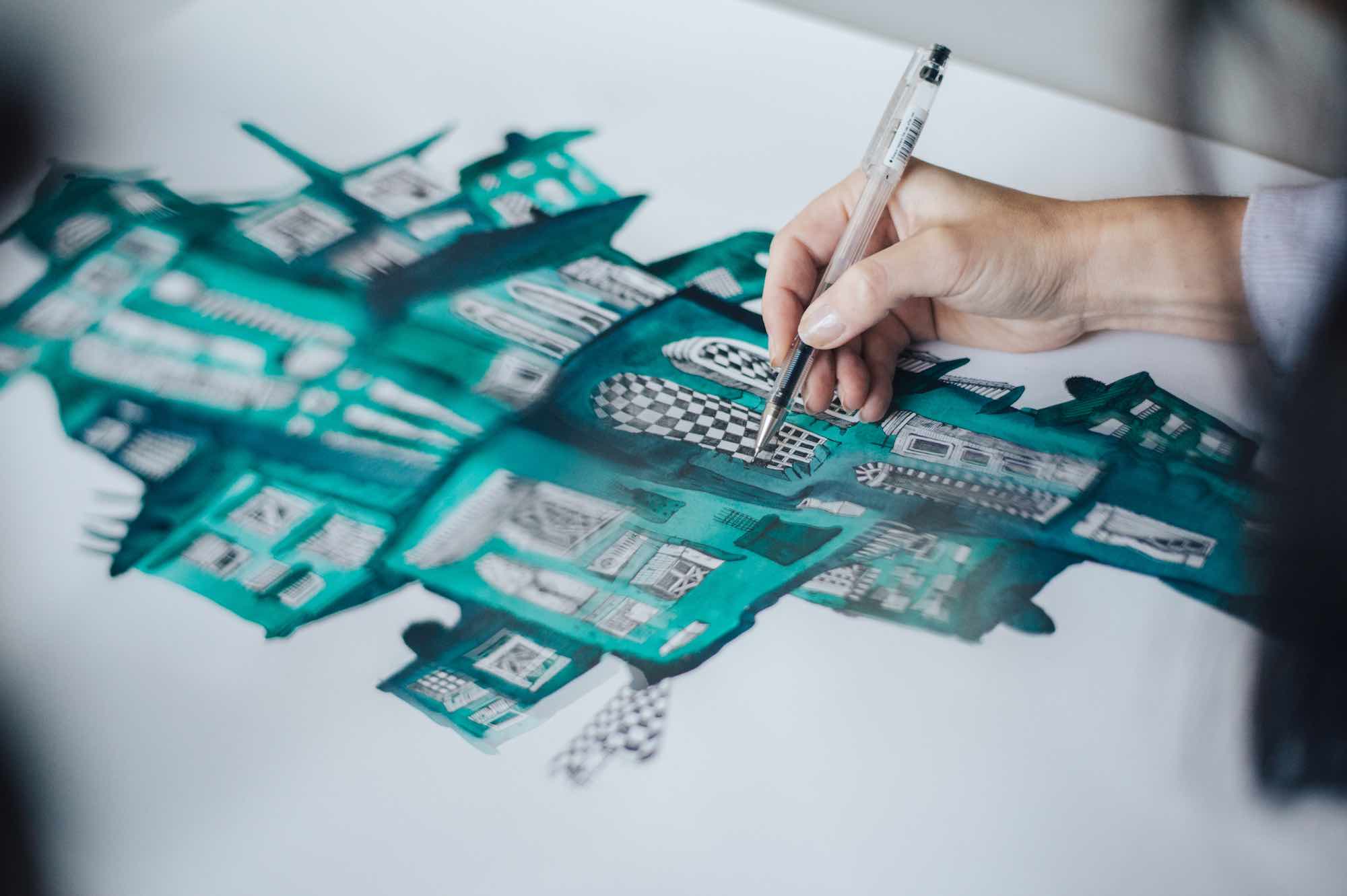 "To draw is to find the meaning of this chaotic environment we live in. I draw the realities and add my personal imagination as to what an ideal world is to me. Essentially I give order to the world," she winks.
When asked what sets her apart from other artists, Aragao quickly replies, "Focus. I'm a very focused artist."
Her latest artwork explores the concept of coming full circle, back to basics and back to the fundamentals of art which is the utilization of pen and paper.
"I may try new techniques but at the end, everything resumes to pen and paper, from the beginning to the end. That's my signature," she says.
The day after our conversation, Aragao flies back to Porto for yet another art exhibition – defying gravity, literally and figuratively.