The finest British produce is on show at premium Hong Kong steakhouse, Steak on Elgin.

The British Isles are home to some of the finest produce in the world. Whether it is fresh seafood from Scotland's breathtaking coast or tender varieties of English meat, there's a never-ending trove of delectable ingredients.
Hong Kong's first restaurant driven by the archipelago's storied produce, Steak on Elgin is a premium steakhouse in the heart of Soho, Hong Kong. A menu focused on quality ingredients coupled with Head Chef Clayton Ma's strong ethos of sustainability makes this steakhouse a unique new contender on the scene.
Exuding a classy yet comfortable ambiance, the interior comprises muted tones, modern furnishings and tasteful elements of wood, marble and leather. Mood lighting sets the scene for a perfect date night or a cosy affair with friends, offering a secluded haven within the bustling streets of Soho. With décor masterminded by acclaimed local architectural and design consultancy Zanghellini & Holt, the interior is a result of years of expertize in finding the balance between outstanding design and flawless functionality.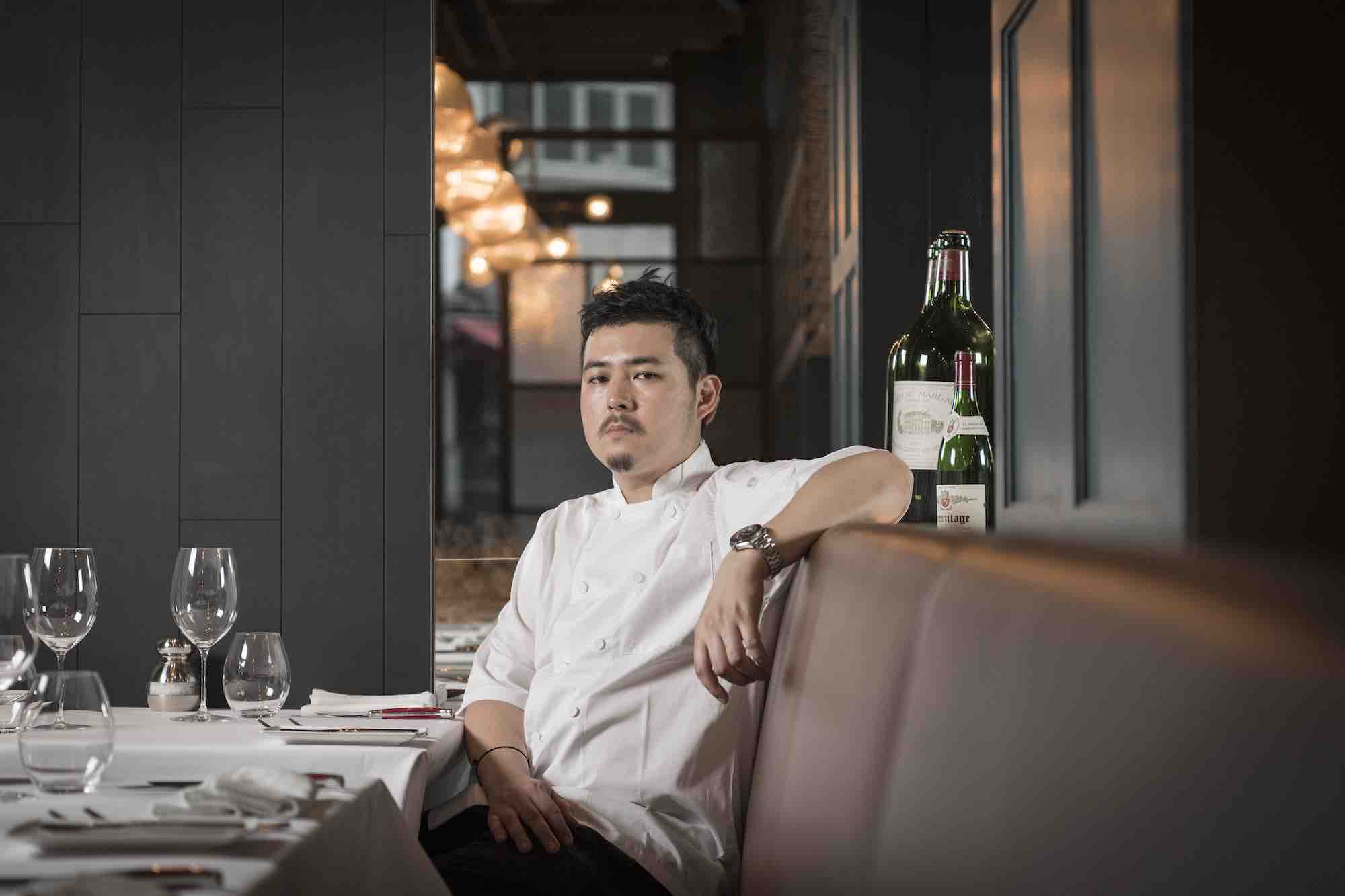 The kitchen is helmed by Head Chef Clayton Ma, a native of Hong Kong and Vancouver. Fluent in three languages and influenced by the culinary traditions of multiple countries, Clayton has developed his cooking style to achieve a blend of old and new; eastern and western techniques. His impressive culinary history spans Nordic-inspired fine dining restaurant FINDS by Chef Jaakko Sorsa, Relais et Chateau boutique hotel The Little Nell Montagna in Aspen, Colorado, Armani/Ristorante in Dubai's Burj Khalifa and G7 Private Dining in Hong Kong.
Steak on Elgin's menu reflects its dedication to sourcing only the finest quality produce from the British Isles and beyond. With straightforward categories for appetizers, seafood, meat, sides, desserts and cheese, the restaurant serves up a stunning feast crafted from fresh, seasonal ingredients. Steak lovers will rejoice at the impressive 100% grass-fed UK-native beef selections that cover all cuts – from dry-aged filet mignon on the bone to rib eye, sirloin, porterhouse and more.

A total of six appetizers are on the menu, with highlights including the Crudo of New Caledonian "Angel Prawn" complemented by Arbequina smoked olive oil, cucumber and fine herbs, and Grilled Spanish Octopus, cooked to a smoky char with anchovy, roasted garlic and caper sauce. Guests will be impressed by an extensive selection of high quality UK-native breed meats sourced from the British Isles, including 30 to 40 Day Dry-aged Filet Mignon on the Bone, Dry-aged 100 percent grass-fed Rib-Eye on the Bone and Kettyle Irish Salt Moss Cave Aged Porterhouse which is 100 percent grass-fed and dry-aged for 30 to 35 days.
The restaurant also stocks an impressive inventory of over 350 bottles of well-curated wines and prides itself on its excellent wine service led by owner Stephen Wickens. Steak on Elgin wholeheartedly believes that guests should be able to enjoy quality wines without the exorbitant mark-ups so commonly seen at restaurants in Hong Kong.