Tria Spa at MGM Cotai is the perfect summer location to ease tension and renew the body.

In our modern, hectic lives, it can be hard to find space to rest and rejuvenate. The elegant, light-filled sanctuary of Tria at MGM COTAI enables guests to escape the outside world and focus on what matters most – wellness, beauty and vitality.
Tria uses timeless therapies and the latest technologies to restore calm, harmony and energy to the body.
Designed after a Portuguese courtyard, the spa is decorated with the country's iconic tiles and a variety of herbs and plants that have been brought in as if someone has been adding to their garden through the years. Three large trees in the retail area with glass leaves in different colors hanging from them create a shadow on the ground, just like one under a canopy of trees.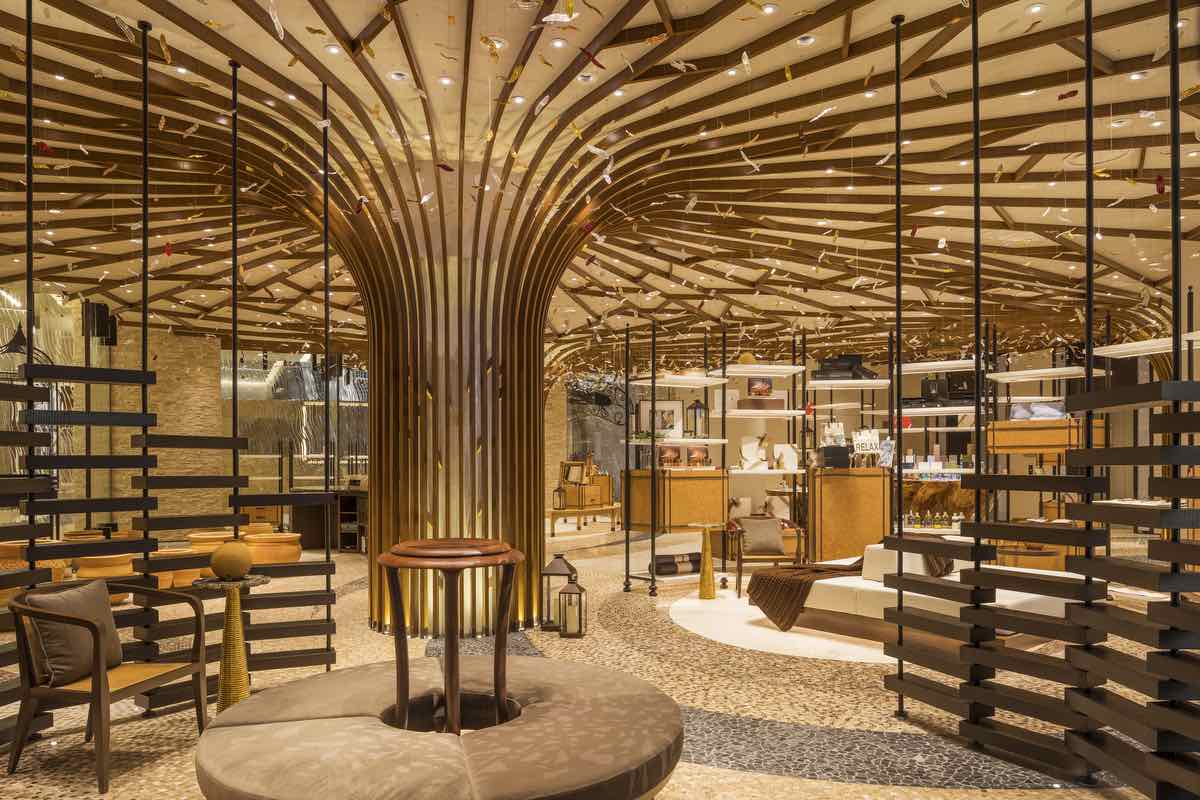 Leather trunks are seen throughout the space, as though a Portuguese woman has traveled the world and brought back all of her treasures.
Pampering begins before each treatment, with access to experience showers, saunas, steam rooms and relaxation areas. For those who like to show off a body with radiant skin this summer, a tailor-made treatment named "Summer Renewal" has been created to exfoliate and hydrate the skin as well as easing muscle pain and boosting relaxation.
First, the therapist puts a gingergrass bamboo scrub on the body to gently buff away dead skin cells, revealing a healthy glow underneath.

Inspired by the Japanese bathing ritual of using a bamboo brush, bamboo powder is combined with ginger and lime oil to stimulate circulation and warmth, leaving the body firmed and toned. Enriched with blue tansy, fir, sea algae and silt, the scrub aims to speed up cellular renewal and improve the lymphatic system.
After exfoliation, a personalized body massage with detox oil relieves muscle tension while detoxifying cells and alleviating water retention.
Anti-cellulite and body contouring, the oil combines the power of fennel, cypress, grapefruit, black pepper, sweet orange, rose geranium, and rose mandarin for a tranquilizing yet rejuvenating massage experience.