Highly acclaimed bartender Derek Tsui takes guests on a memorable journey within the confines of the invite-only hidden speakeasy bar, Frank's Library.

While "Frank Minza" maintains his reputation as hosting one of the sleekest speakeasies in Hong Kong, little do guests know that his retro bar Foxglove harbors yet another lesser-known secret by Ming Fat House. Hidden away within its depths behind closed curtains is a secret alcove library brought to life by the English mastermind.
Inspired by Frank's globe-trotting adventures around the world, Frank's Library hosts swanky insiders-only parties boasting his "Travel Diary Cocktails" with the freshest ingredients and premium spirits by Bar Manager Derek Tsui.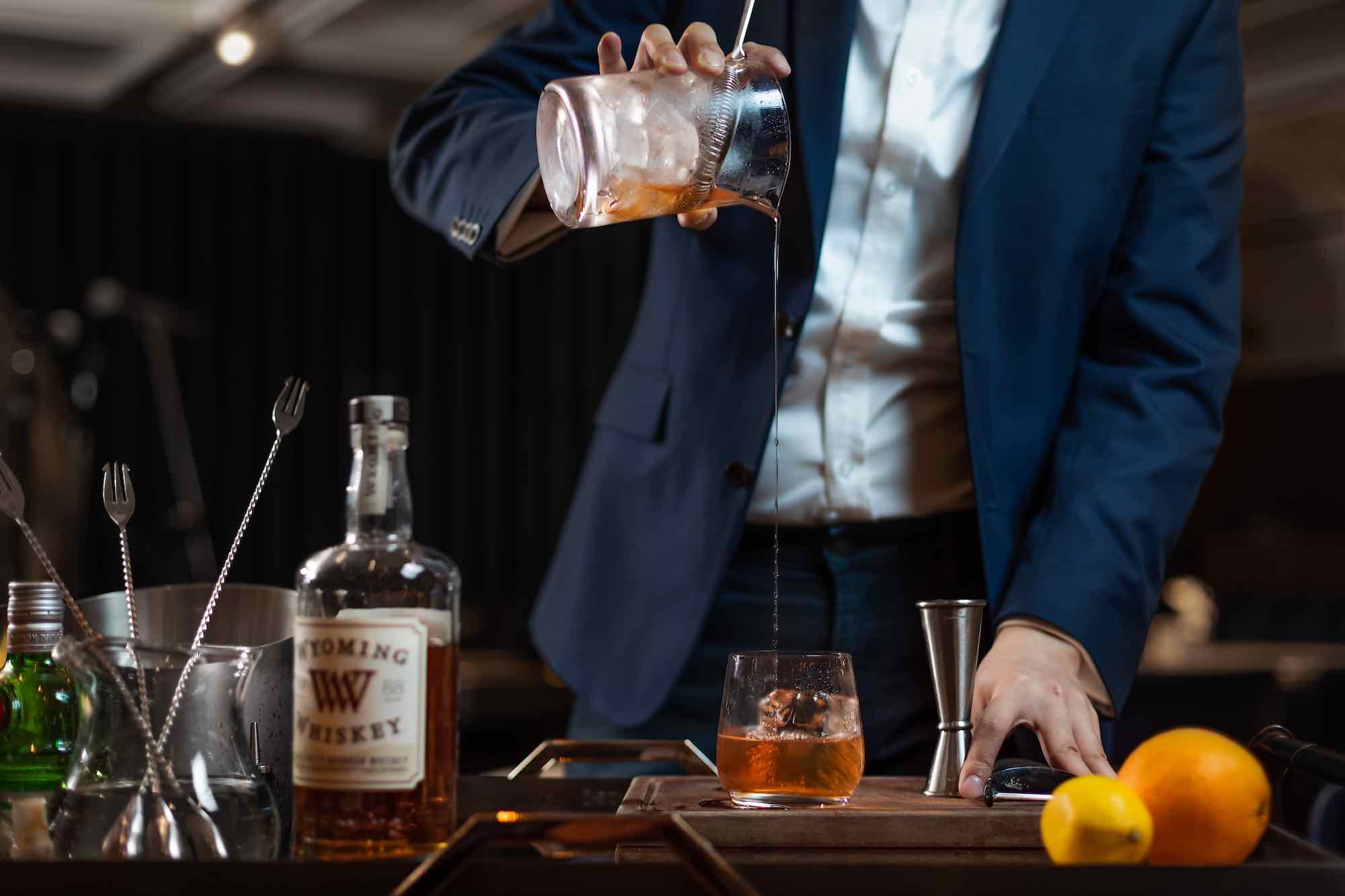 With over five years of experience serving guests in a uniquely progressive bar setting, Tsui leads the bar at retro jazz speakeasy Foxglove. Making the list of Drinks World Asia's Top 25 Bartenders in Hong Kong in both 2016 and 2017, he is recognized as one of the finest mixologists in the region. Beginning his career in Asia's busiest global hub, Hong Kong International Airport, Tsui enjoyed a valuable stint at Caviar House & Prunier Seafood Bar before moving onto Caf. Deco, Sol Bar and Jan Joe's Billiards & Bar.
In 2015, his career hit a milestone when he became Bar Captain at the only Michelin 3-star Italian restaurant in Asia, 8. Otto E Mezzo Bombana. There, he honed his skills in the complex art of mixology for two years before rising to the role of Head Bartender at the critically acclaimed cocktail lounge, Bitters & Sweets. Now, he helms the award-winning bar at Foxglove and the speakeasy-within-a-speakeasy, Frank's Library.

This summer, the library unveils a truly unique cocktail menu by Tsui. With six new cocktails on offer, each libation is more creative than the last.
The Savoy Truffle features oolong house-infused gin and honey water with a cream cheese foam; while the Mad Tea-Party is a combination of Johnnie Walker Black Label, fresh apple juice, cold brew earl grey tea and caramel syrup, with extravagant garnishes of caramelized apple and block ice.
The Catch of Tea is an exotic mix of Teeling small-batch whiskey, Tieguanyin tea syrup, citrus acid and chocolate bitters, garnished with a spray of tea tincture, dehydrated lemon wheel and a tea ice block. Gummib.r is a refreshing drink on warm summer nights, with Osmanthus-infused Tanqueray gin, goji liquor, lemon juice, honey water and Angostura bitters.
Iryūjon, or "Illusion" in Japanese, is a unique cocktail with a base of Four Fox Sak, St Germain, ginger syrup, yuzu juice, Angostura bitters and egg white, garnished beautifully with an edible flower.
One of the sure guest favorites is the Barrel-aged Vieux Carr, showcasing signature barrel-aging techniques within a complex cocktail of Hennessy VSOP, Bulleit rye whiskey, Antica Formula, Cocchi Barolo Chinato, Angostura bitters and Peychaud's bitters, garnished simply with a lemon twist.