Sanctuary of rejuvenation
The Spa at Grand Lisboa provides a welcome retreat in the heart of Macau Peninsula.

It has been almost 10 years since The Spa at Grand Lisboa first opened its door to welcome guests in need of deep relaxation and rejuvenation.
Occupying the 5th and 6th floor of the hotel and spawning 10,000 square feet, it offers state-of-the-art facilities and a wide range of innovative treatments.
The luxurious sanctuary offers 11 private treatment rooms lavishly accented with white gold mosaic wall tiles and bathtubs made with opulent jade mosaic tiles individually laid by renowned spa technicians from Germany.
Designed to provide a soothing space and sensory experience for those looking for the ultimate indulgence, the treatment rooms on the 6th floor are equipped with the "Private Heaven" facility with multiple-function shower options. Vichy shower facilities for water massage treatments are also available. Guests can choose from individual treatment rooms and private suites for couples.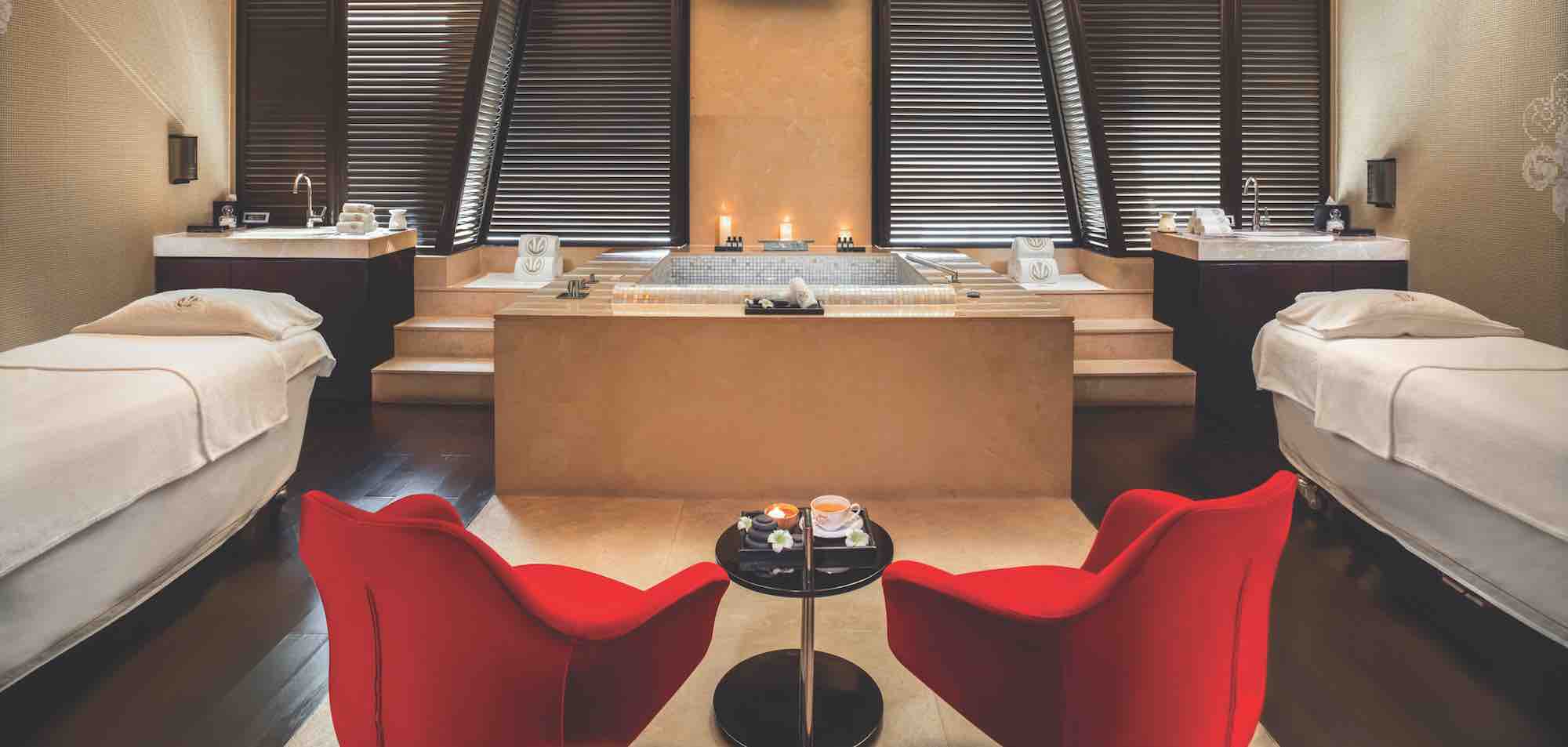 One of the signature treatments on the menu is Grand Lisboa Ritual. Combining essential oils with traditional massage techniques from both East and West, a professional therapist skillfully presses along the spine and on the acupuncture points along the legs with Swedish and other specific techniques which work on the neuro-muscles to completely relax the body and mind, alleviate tension, stimulate blood circulation and eliminate joint soreness caused by sports.
The treatment involves 13 unique essential oil options that cater to the needs of both men and women. Each formula has great power to balance one's emotions and mental state with its healing aroma. Anxiety and pressures melt away as the body and mind rejuvenate fully into an ideal state.