Tastings Group is launching an array of exciting summer cocktails across its many Hong Kong cocktail bars.

Housing a collection of some of Hong Kong's most acclaimed bars and pioneering the city's first spirit-free cocktail movement led by Executive Mixologist Antonio
Lai, Tastings Group has established itself as a powerful force in the local bar scene, striving to make the experience at any of its bars a truly exceptional one for all – with or without alcohol.
By skilled bartenders applying the same technique, care and quality that goes into each one of the drinks, no longer is it an embarrassing "mockery" to order mocktails but a dignified and inclusive effort to order a spirit-free cocktail instead. With renowned bars such as Quinary, VEA Lounge, The Envoy, Ori-gin and Angel's Share under its wing, Tastings Group has recently launched refreshing seasonal cocktails to quench that summer thirst.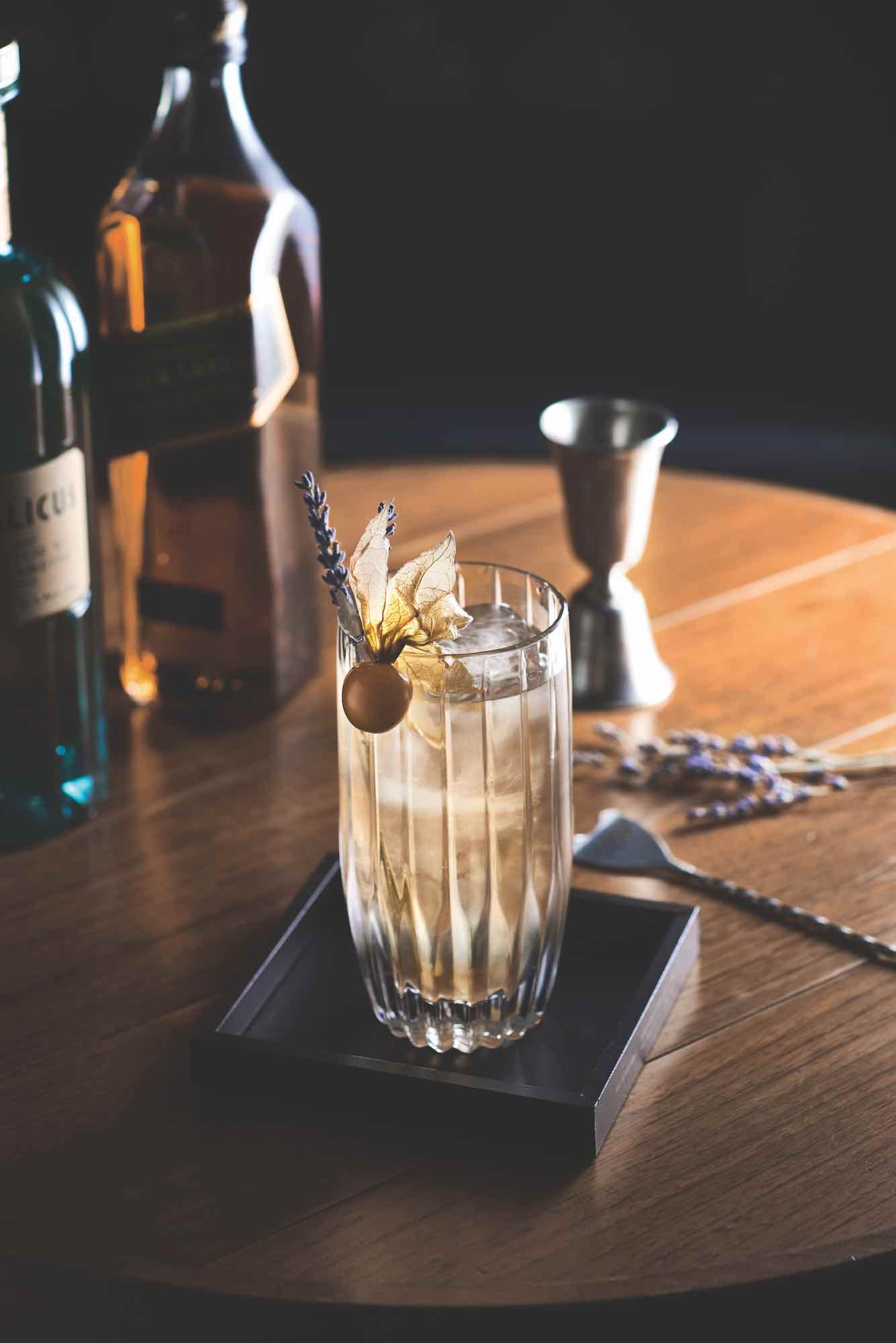 Angel's Share
Summer Highballs
A cosy whisky bar and restaurant tucked away on Hollywood Road, Angel's Share showcases a series of summer highballs by Lok Cheung in honor of its favorite spirit. Monochrome is a classic combination of whisky and soda with a twist – Johnnie Walker Black Label and Homemade Smoked Malt Soda.
Lavender Cooler is a fragrant and smoky mix of Johnnie Walker Black Label, lavender cordial, ginger ale, Singha soda water and Bitter Truth lemon bitters, finished with a garnish of lavender and gooseberry.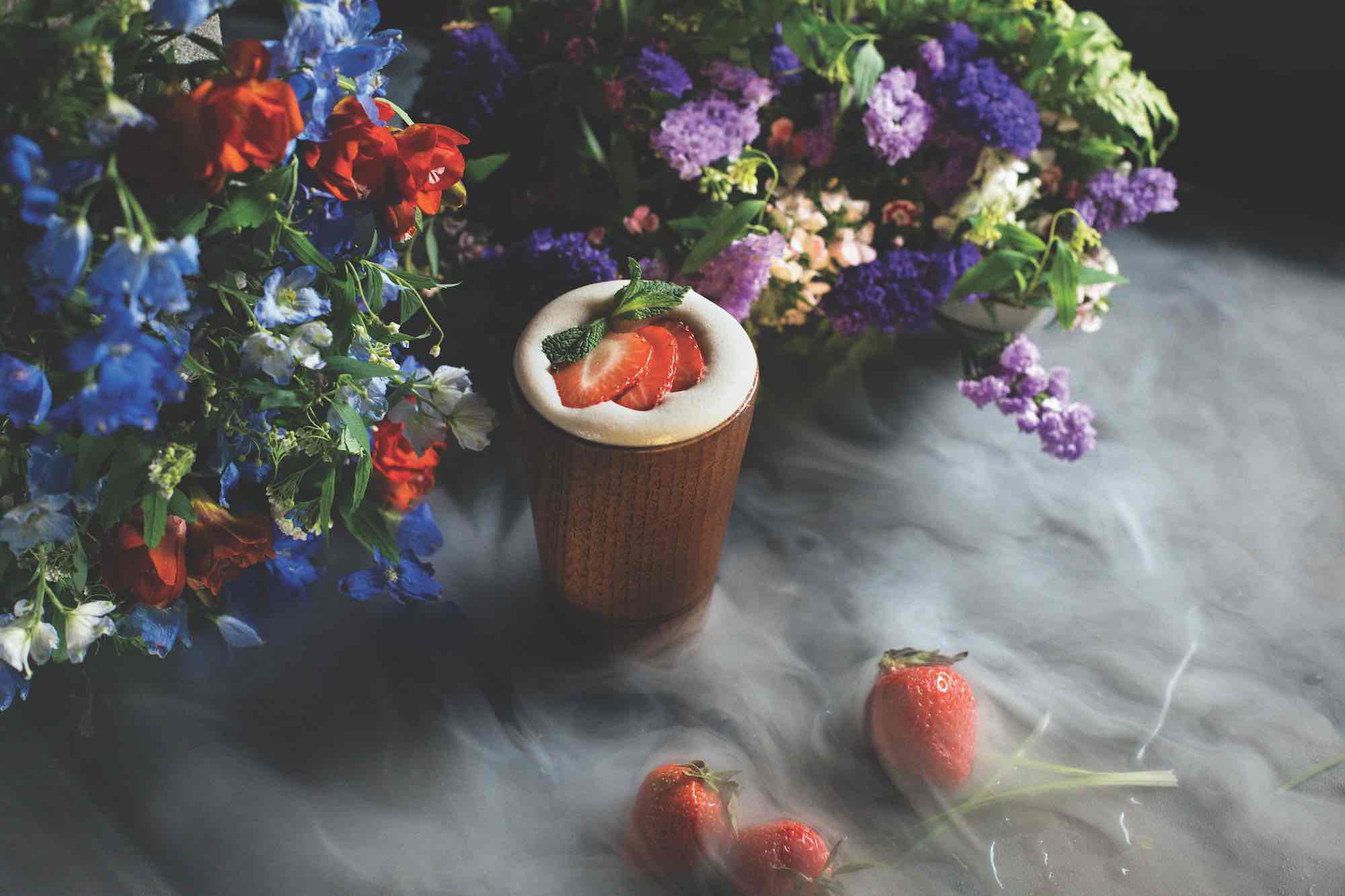 Quinary
Finding Neverland Cocktails
Visitors from all over the world flock to visit Quinary, the home of multisensory mixology. This summer, Head Bartender Samuel Kwok has designed cocktails inspired by JM Barrie's fictional work, Finding Neverland.
Cool Lagoon conjures up an image of mermaids playing with bubbles in cool waters, a deceptively potent cocktail made up of Italicus, Iron Balls gin, Thai basil, Pavan grape liqueur, kaffir lime, cucumber bitters and pickled jalapeno syrup. The drink is finished with lime juice and frozen green grapes.
"All you need is faith, trust and a little pixie dust," said Peter Pan in the famous movie of the same name when the Darling siblings asked him how they could fly. The cocktail Faith and Trust is an ode to this very scene, with notes of floral bergamot and nuttiness in a fizzy creation of Italicus, pineapple-infused Cocchi Americano, white port and cardamom bitters with a splash of "pixie dust": Veuve Clicquot champagne.
The Envoy
Mythical Cocktails
This summer, The Envoy follows on a similar mythical cocktail theme, highlighting refreshing summer spritzes and spirit-free cocktails. In addition to the six varying spritzes to choose from, including Rosé, Tonic and Picnic Spritz, guests can sip on new ethereal cocktails by Head Bartender Hungie Fong. Eternal Spring is inspired by a beautiful, twice-rebuilt shrine above the Changchun waterfall streams which remain "eternal". Odyssey, created with Absolut Pear vodka, pear puree, star anise and champagne, pays homage to the ripe summer pear, which is referred to as the "Gift of the Gods" in Homer's Odyssey.
Ori-gin
Pantoned – Tone on Tone
Led by Executive Mixologist Antonio Lai and Head Barman Edward Chung, Ori-gin presents a colorful summer cocktail program styled after Pantone color schemes. Billowing Sail is like a fresh holiday breeze, with lemongrass redistilled Tanqueray gin, Malibu, coconut syrup, egg white and soda water. If you can't get enough of lavender and berries in a cocktail, Ultraviolet by Origin Team is for you. Last but not least, Solar Power – a summer tonic with jujube slow cooked Tanqueray gin, crème de cassis, suze, homemade Luo Han Guo syrup and draught beer – is the perfect drink for this summer.
VEA Lounge
Classics Reimagined
Led by Amir Javaid, VEA Lounge has opted for a theme that resonates strongly with their philosophy – "Classics Reimagined", with a sustainability focus. The aromatic Full Circle is a twist to the classic "Mai Tai", using coffee grounds, clarified pineapple, smoked peach liqueur, lime, coffee "paint", almond perfume and pineapple leather. VEA's spirit-free cocktails include the earthy, citrusy English Garden composed of hay-smoked rhubarb, distilled peach tea, lemon, pickled carrot and Seedlip Garden 108 and served with a glass straw – a vital step towards eliminating single-use plastic.