Chef Thitid Tassanakajohn is leading the way for the new generation of brilliant young Thai chefs making names for themselves across Asia.

In Asia today, Bangkok is one of the hottest dining destinations among serious foodies. Due to the availability of high quality produce and an abundance of creativity among the emerging generation of young Thai chefs, numerous restaurants in the city have been listed on the 2018 edition of Asia's 50 Best Restaurants, sponsored by S. Pellegrino and Acqua Panna.
Young and ambitious, Chef Thitid Tassanakajohn is one of the pioneers in the world of Thai gastronomy. Having spent years in the United States working at Eleven Madison Park in New York after training at the prestigious Culinary Institute of America, Tassanakajohn is now the owner of restaurant Le Du, a dining establishment in
Bangkok that showcases progressive Thai cuisine with French inspired methods of preparation. Tassanakajohn's creations are greatly appreciated by food connoisseurs for their balance of flavors. Dishes are never too sweet or sour and every ingredient is handled with delicate care to make sure that its taste and texture are represented without overwhelming the palate.
This can only be achieved with an unprecedented level of knowledge in the heritage of Thai cuisine, technical expertise and a love for modern methods of cooking, which Tassanakajohn has acquired through an extended period of exploration.
"If you look at the history of Thai cuisine, some of the traditional dishes that everyone is familiar with have not been around for that long," he explains. "For example, Pad Thai was only created 60 years ago. Moreover, Thailand did not have any chili 400 years ago. It was the Portuguese and Spanish who brought chili to the country. From that perspective, Thai cuisine is constantly evolving and as a Thai chef, I want Thai cuisine to progress. That is why I went to the US
and learned how other chefs work, think and execute their ideas."
In Thai, "Le Du" means season, and the team at Tassanakajohn's restaurant pays the utmost attention to the seasonality of ingredients, making sure that only Thai produce and local elements are used.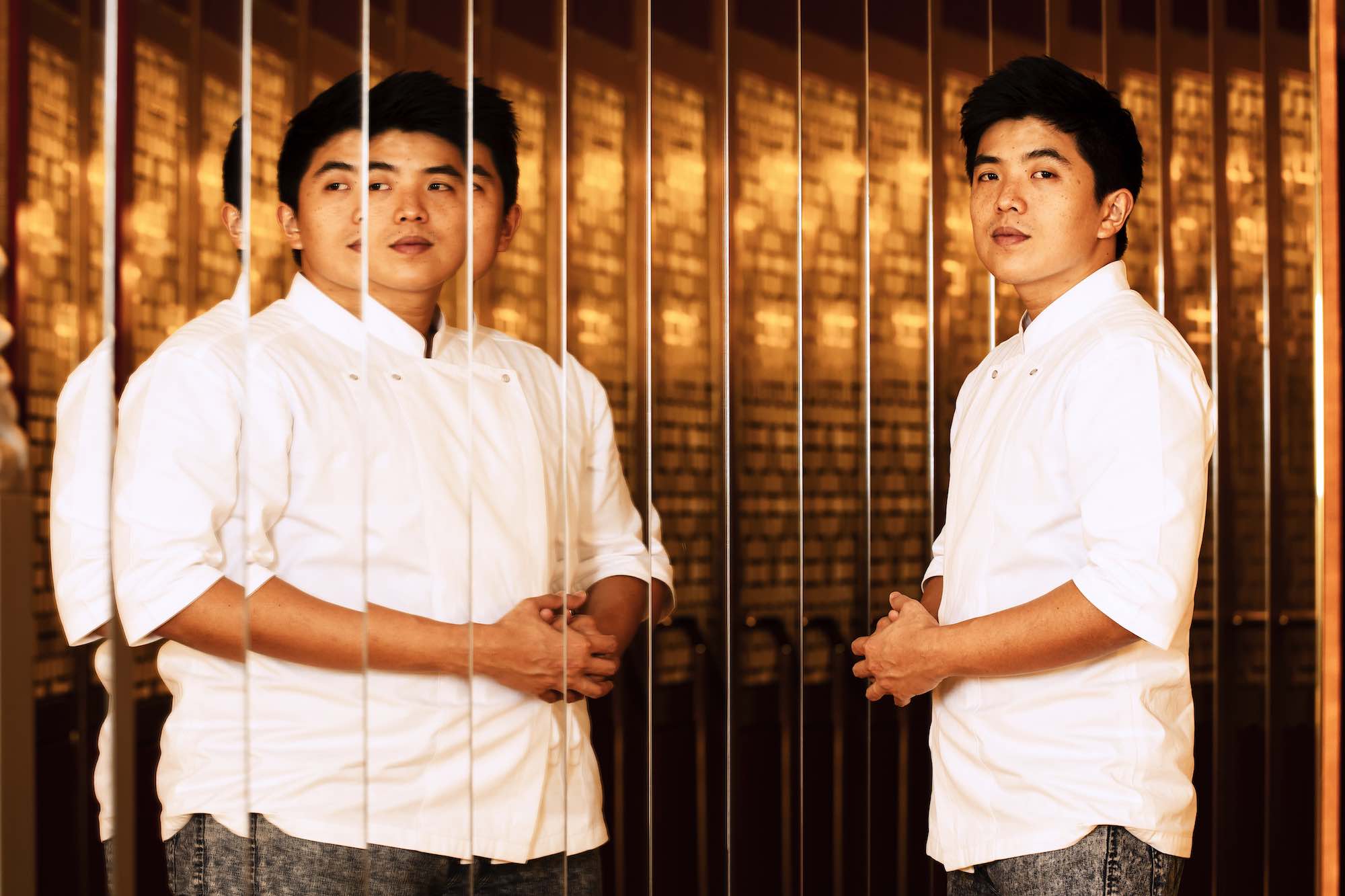 "I like to go straight to the farmers to source all of my ingredients. While we still pay the same amount as we do if we have middlemen, we know that we are getting the best from the farmers and they deserve the reward," he says.
"On the other hand, the challenge is that organically grown ingredients can be inconsistent. For example, we might get eggs that vary in size, but the upside is that we can rely on them for quality and that everything is natural."
Beloved around the world, Thai cuisine is extremely popular among individuals of different nationalities and has distinctive, rich flavors.
Tassanakajohn believes that due to this enthusiasm, it is much easier for Thai chefs to achieve success than chefs of other cuisines. Nevertheless, young chefs in Thailand still prefer to cook French or Italian cuisine.
"I want other young chefs to look at me and begin to realize that you can be successful as a Thai chef. Together, we can be progressive and appreciate the cuisine at a higher level. That is my goal and I have confidence that it can be done," he says.