One of the more unique business concepts in the city, the Macau Barbershop is looking to break stereotypes with its policy of total inclusivity.

With its monochromatic black and white brick wall façade providing a starkly unique first impression, it should come as no surprise that inclusivity and challenging the status quo are the driving motivations behind the Macau Barbershop.
Arriving on a black motorcycle wearing matching all-black street wear ensembles, Sara Kei and Yasmin Sung are shifting the norms of what might traditionally be called a "man's world."
So why open a barbershop? "I've asked myself that question a lot," Sara replies. "But I don't feel the need to be called a female barber. I'm a barber, period. If a client likes the result of what I do, then that should speak for itself regardless of me being a man or a woman."
Having spent most of her childhood years in Macau before studying at the beauty school CEPAB in Lisbon, Portugal, Sara says her interest in hairdressing began as a teenager when she would often cut her friends' fringes.
"Sports and art were my real passions – I wanted to become a volleyball player – but my mom would tell me there's no major in volleyball. So instead I thought of something that still required artistic taste but didn't involve too much studying," she laughs.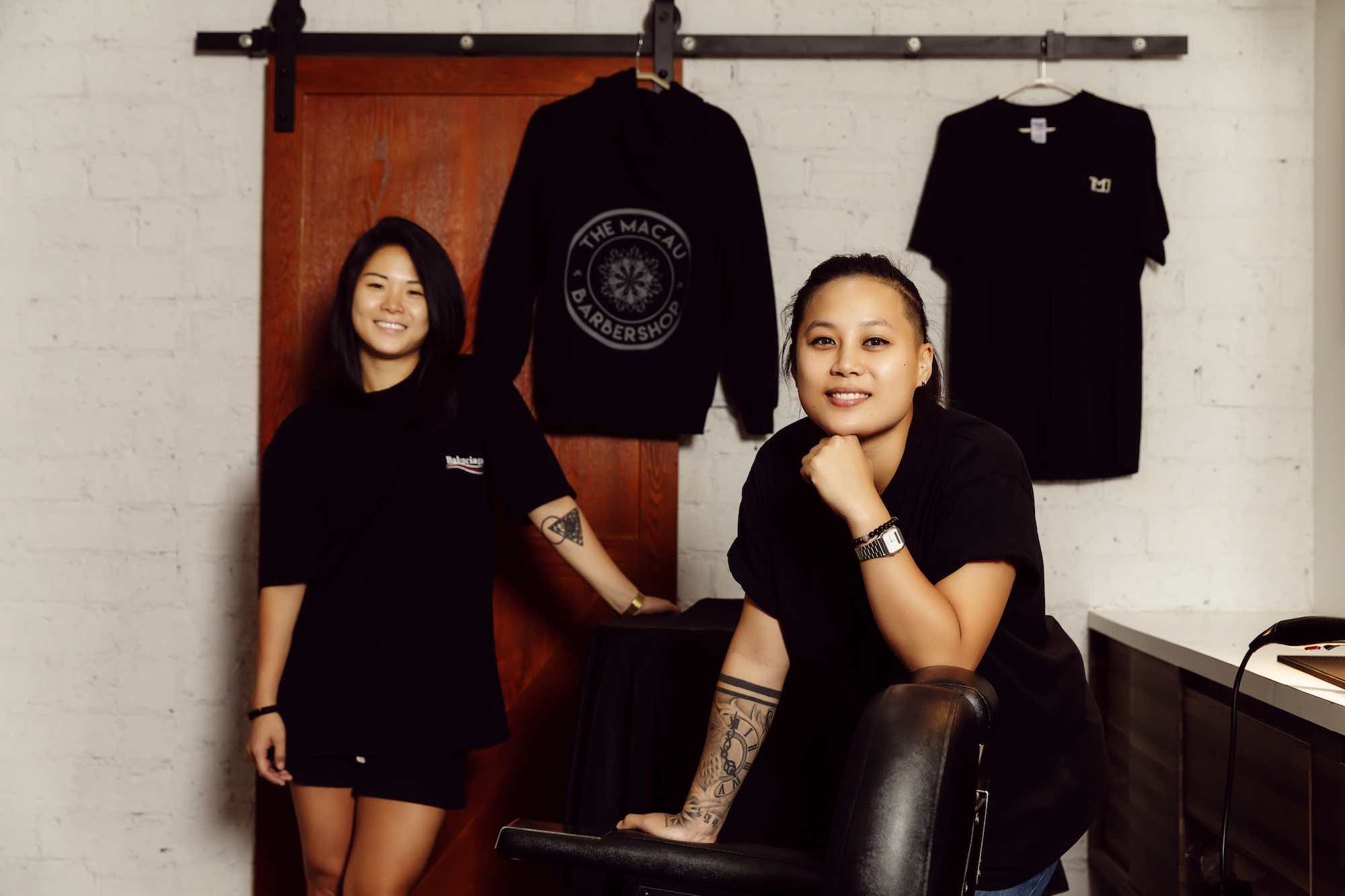 Yasmin, the marketing mind of the duo, has long been enthralled by music and in her former life booked DJs and conducted nightlife marketing in Beijing, Hong Kong and Macau. Music still rings true to this day and it is her selection playing in the background of Macau Barbershop as we chat that gives the store its edgy and unique vibe.
Business smarts are clearly in Yasmin's DNA. Originally from Ireland, she earned her master's degree from Beijing's University of International Business and Economics but couldn't resist the opportunity to try something a little different after meeting Sara at a local football game.
"Sara talked to me about this business opportunity and I was immediately fascinated to see what could be done here," Yasmin recalls.
Like sports, barbershops have traditionally been seen as a predominantly male domain. But by presenting society's problems as a binary choice – black versus white, male versus female to name just a few – we risk simply perpetuating an exclusive system. Instead, Sara and Yasmin are testing the theory that true diversity is not merely a social good but can also have a dramatic impact on a business's bottom line.
"My main reason for opening this barbershop was to make people happy," Sara explains. "If they want a classic hairstyle, I'll do it. If they want to have a mohawk, I'll do it. I want to be the most diverse barber I can be."
Adds Yasmin, "In our barbershop, we will not incorporate something that doesn't suit what our clients asked for. I guess that's what makes our approach different."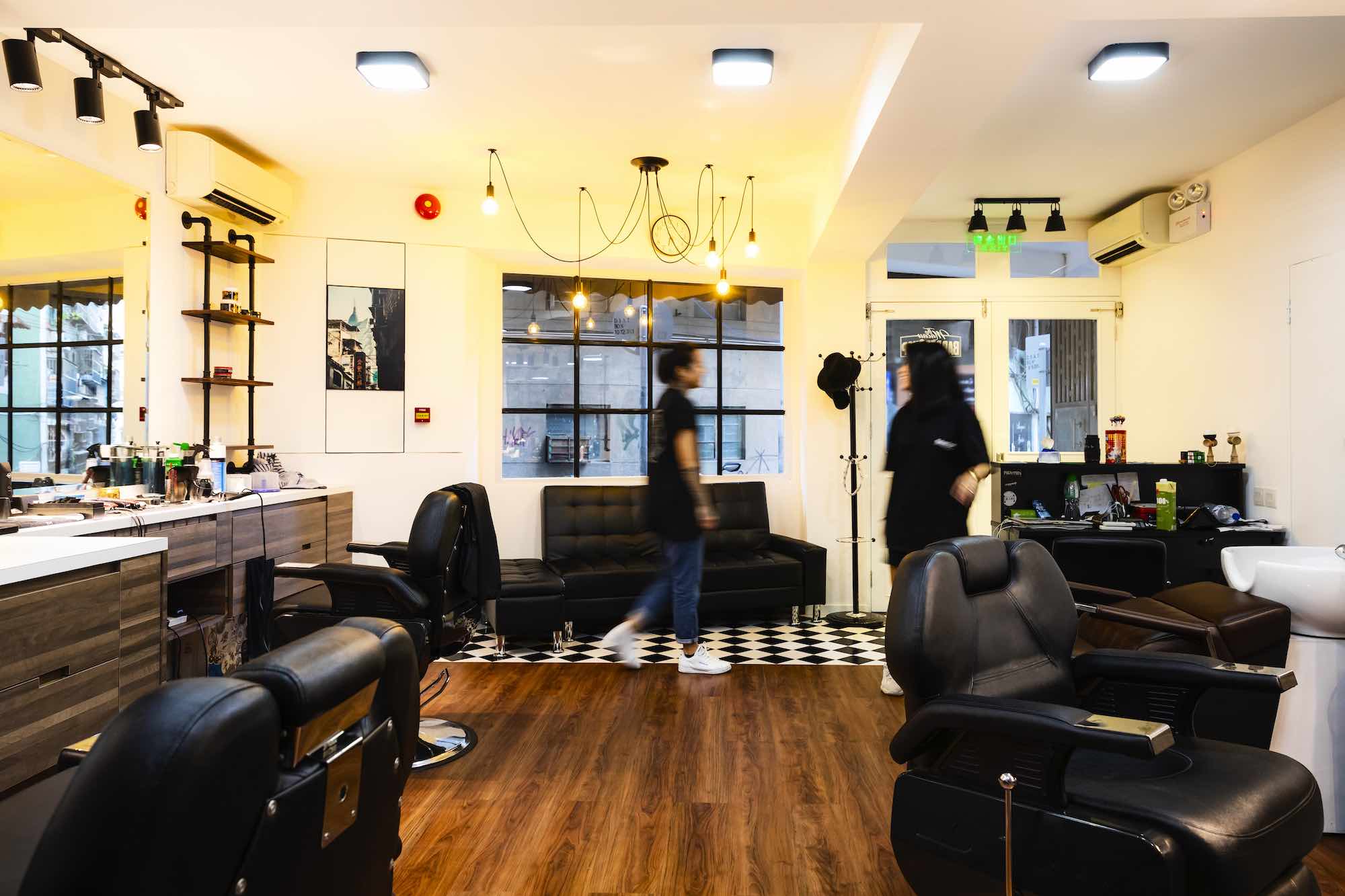 Part of the diversification process is becoming comfortable with being uncomfortable – celebrating differences rather than being worried about them. Thus, the imperative is driving results rather than political correctness.
"For me, having a personal style gives a person a sense of confidence in however they want to dress and however they want to style their hair. No personal style is wrong," Yasmin states, before Sara chimes in, prophesying that, "As a barber, it's about reading the people too. We don't need to copy anyone. We can still display our own style in the final product."