Hong Kong restaurants will celebrate famed French Champagne House, Veuve Clicquot, this October via the brand's Yellow Hour initiative.

There's nothing like the joy of sharing laughs over fine champagne and decadent bites to celebrate the French "apéritif!" Founded in 1772 in Reims, France, champagne house Veuve Clicquot colors life with audacity. More than champagne, Veuve Clicquot is an attitude that sparkles with joie de vivre, embodied by the House's signature sunburst-yellow color.
Madame Clicquot, the audaciously innovative woman known as la grande dame of Champagne, took the reins of the House in 1805 and become one of the first businesswomen of modern times. She cultivated a culture of excellence and adopted "only one quality, the finest" as her motto. Her passion, vision and innate sense of French art de vivre live on today in the House that bears her name.
Veuve Clicquot spreads delight through its remarkable champagne range, including the iconic Yellow Label and its joyful experiences around the world. The brand now once again brings to life this fabulous tradition though Yellow Hour, an innovative and unique Clicquot way of celebrating the golden moments following a long day of work.
This October, get ready to tickle your palate with bold, uncommon and exciting flavor combinations – and it all begins with a glass of Veuve Clicquot Yellow Label.
Following the tremendous success of preceding Yellow Hours, this year's campaign will once again feature the creativity and personality of restaurants around Hong Kong, adhering to this year's theme of French Bread or "Du Pain." Working with talented and innovative chefs of Hong Kong's various restaurants and bars, the campaign will take bread, bruschetta, pizza and other offerings to the next level, from Short Rib Katsu Sando (Sandwich) to Mozzarella Di Bufala Caprese and Balsamic Pearls Bruschetta to Truffle and Asparagus Bruschetta to Mango Hamachi Sushi Brioche.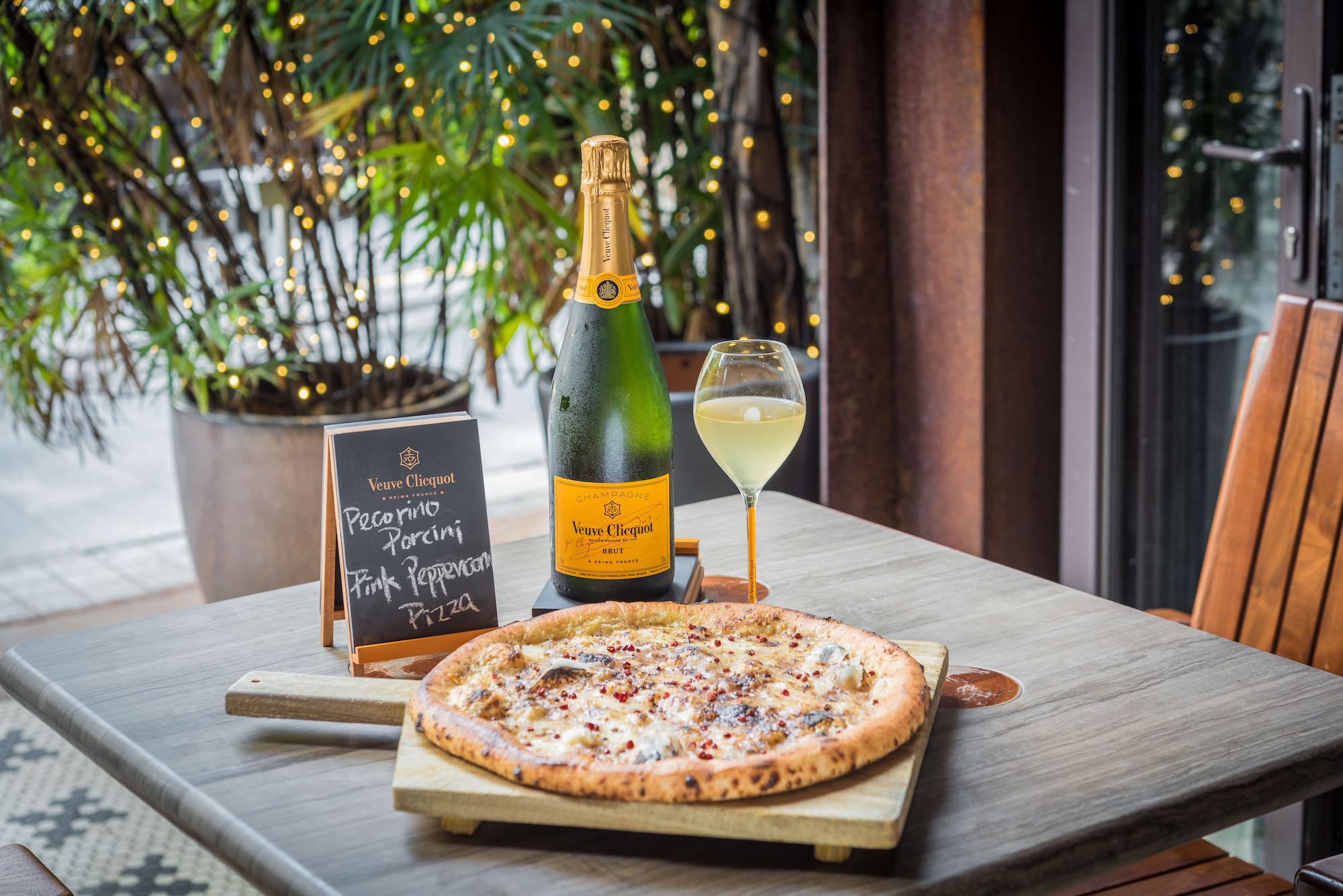 The result will be unparalleled flavors accompanied by a glass of Veuve Clicquot Yellow Label – the perfect balance between power and finesse that comes from the predominant presence of Pinot Noir and Reserve Wines.