Macau's all-girl a cappella group, Water Singers, produced a memorable performance at Beishan Music Festival in Zhuhai.

Water Singers is a female a cappella group based in Macau. Combining elements of drama, the live performances of Water Singers always offer a unique musical experience to the audience, so it was no surprise to seem them invited to perform at Beishan World Music Festival in Zhuhai.
Originally used in religious music – especially church music – a cappella is specifically group or solo singing without instrumental accompaniment.
In 2014 Lin Shihan, a student at Macao Polytechnic Institute, invited her schoolmates Loi Nok Man, Yang Sijia, Lei Sin Ian – who were all studying classic music at the time – to establish Water Singers.
"We were just thinking that this group could perform and earn us some study credits from school," Lin Shihan laughs. "We all have backgrounds in classic music but we also feel that sometimes there are too many restrictions in that area. We'd like to explore something boundless, something we all like to do, therefore Water Singers was founded … but never expect it would last this long."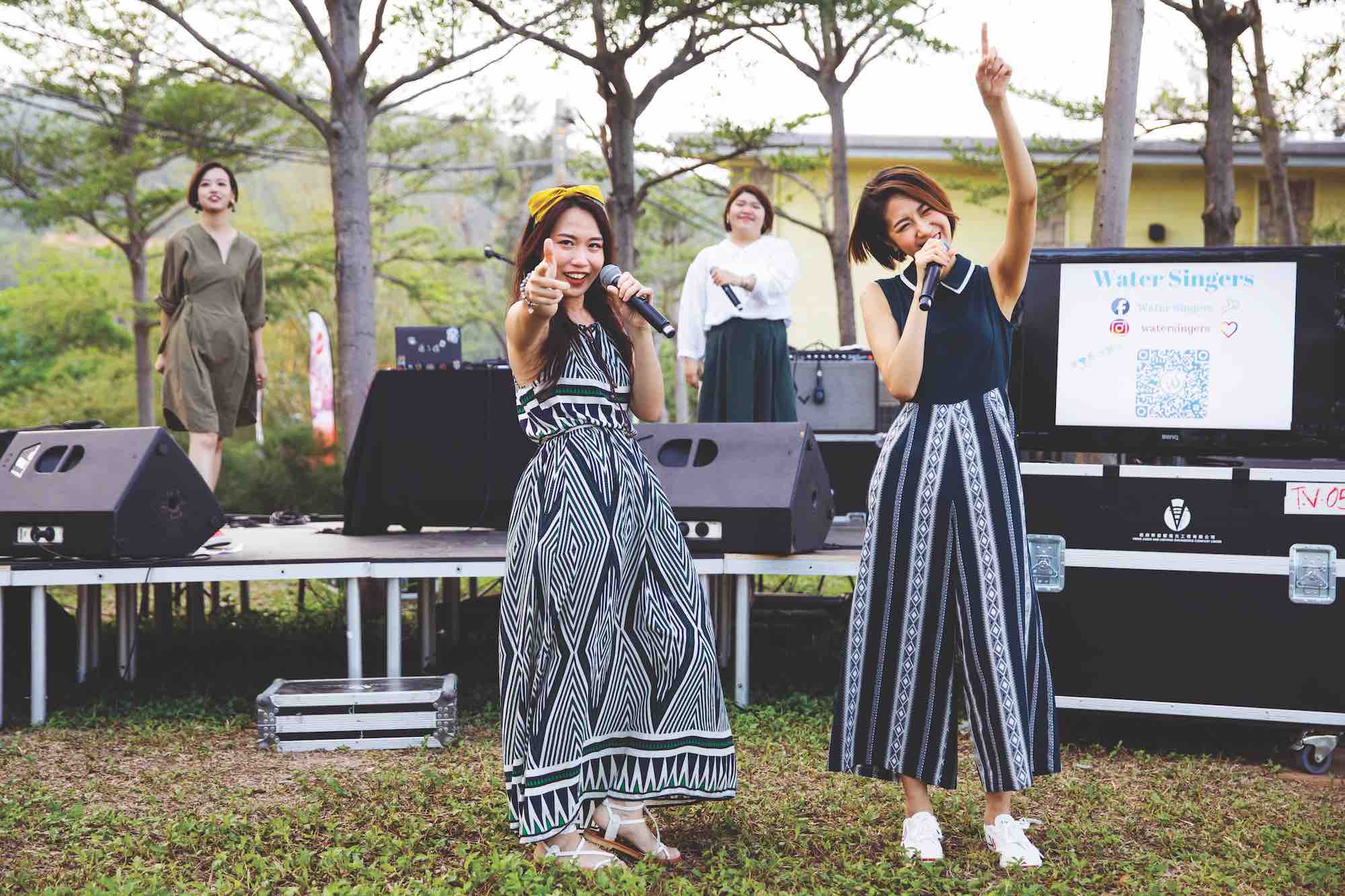 Water Singers is dedicated to exploring the possibilities of all-girl a cappella and the group's performance repertoire includes not only adapted folk songs and pop music but also religious songs and experimental music. They also attempt some original music theater creations.
Earlier this year, the team was invited to participate at the "Performing Arts Meeting in Yokohama 2018" in Japan with their original creation – an experimental a cappella sound theater called Picturesque 2.0 – and received positive feedback from the local audience. The group has also been invited to perform vocals for the grand dancing drama "Lady White of West Lake" by Hong Kong Dance Company and to attend Macau Arts Festival constantly for three consecutive years.
In 2016, the group was awarded the "Special prize" in the Asian Cup A Cappella Competition at the 2016 Vocal Asia Festival in Taiwan.
For their recent performance in Beishan, Water Singers chose seven songs with different styles ranging from pop songs to experimental music, creating a dramatic soundscape for the audience. When the notes are transformed all areas of perception, you can almost see the sound.