Critically acclaimed theater director Edward Lam tells High Life what motivates him to explore often controversial and uncomfortable themes in his work.

Hong Kong director Edward Lam Yick-wah, one of today's most popular and critically acclaimed directors in the Chinese theater scene, started writing scripts for TV in Hong Kong while still in high school. After graduation, he formed avant-garde theater group Zuni Icosahedron with some friends.
In 1991, he set up Edward Lam Dance Theatre whilst based in the UK. Three years later, his script for Stanley Kwan's film Red Rose, White Rose won Best Adapted Screenplay at the Golden Horse Awards in Taiwan, one of the most significant film festivals in the Chinese film industry.
After returning to Hong Kong in 1995, Lam devoted himself to promoting theater. He has written or directed 58 works with renowned Chinese artists and organizations across multiple cities and platforms.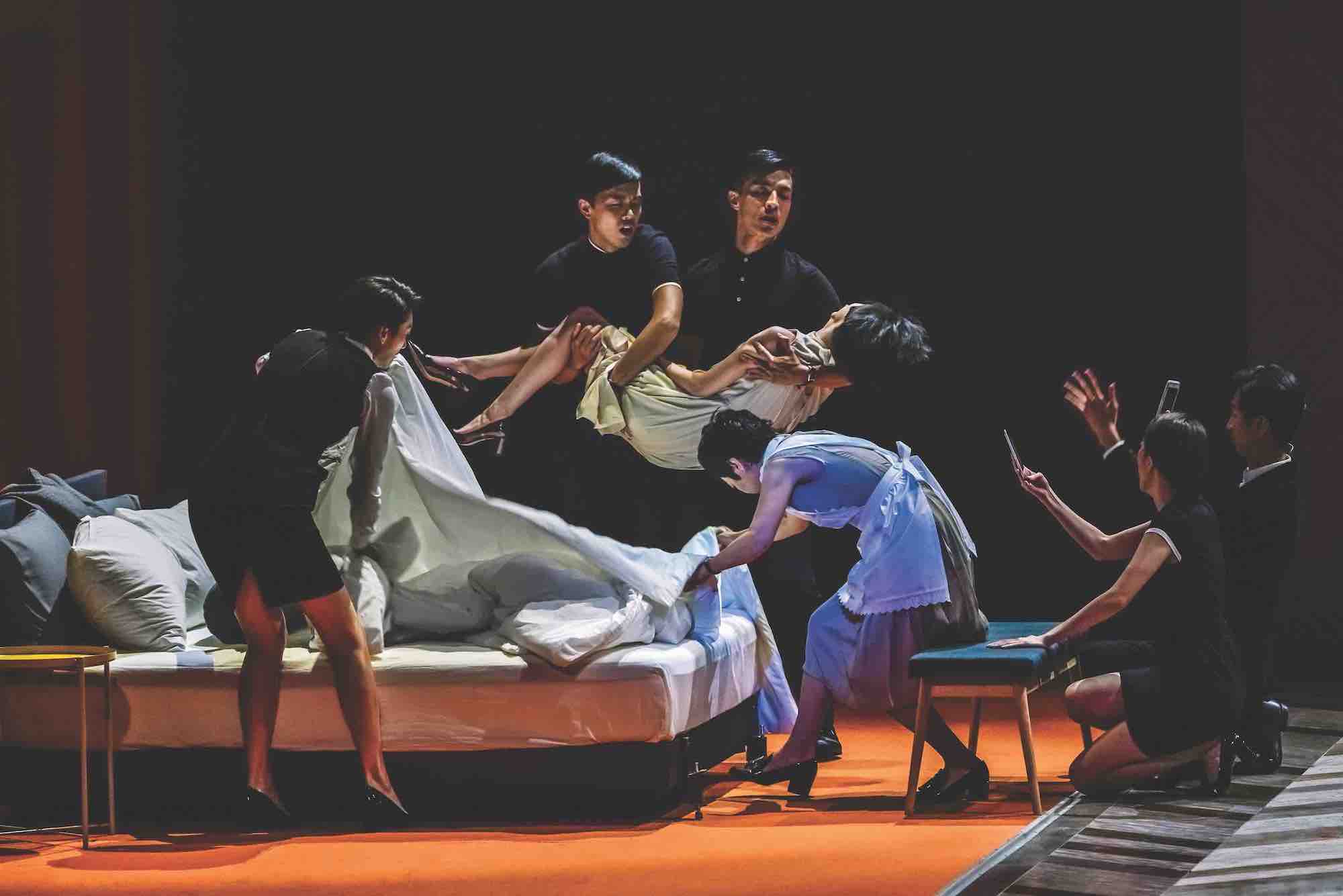 Lam's works all have a distinctive style: adopting the "city" as their backdrop, focusing on the lives and emotions of "city dwellers" and exploring their universal feelings of doubt, pain and degradation.
"I think all directors should have their own style," Lam explains when High Life meets him in his Hong Kong studio one Friday afternoon, "because it represents your thoughts, what you care about, what you believe in and what you want to pursue."
The plays of Edward Lam Dance Theatre are avant-garde and pioneering, always committed to the awareness of minorities existing within the general public. In addition to its focus on social hotspots, attitudes toward consumer culture, respect for feminism and the deconstruction and reorganization of classic works of literature, the theater has always maintained a vigilance, representing minority groups and rebelling against traditional social concepts, old habits and customs.

That's why, in Lam's plays, homosexuality subverts heterosexuality, youth are afforded the right to express themselves, women are able to be more independent and men are encouraged to show their weakness.
Since 2006, the veteran director has produced modern theater adaptations of each of the Four Classic Novels of Chinese literature, namely What Is Man? (Water Margin), What Is Fantasy? (Journey to the West), What Is Success? (Romance of the Three Kingdoms) and What Is Sex? (A Dream of Red Mansions).
He tries to rediscover such topics as humanity, the meaning of life and love in these classics via a modern perspective, believing that the strong resonance the classics have today makes them a valuable source of inspiration.
Lam says the goal of modern adaptation of literary classics is to intrigue the audience with thinking about what is changing and what is not.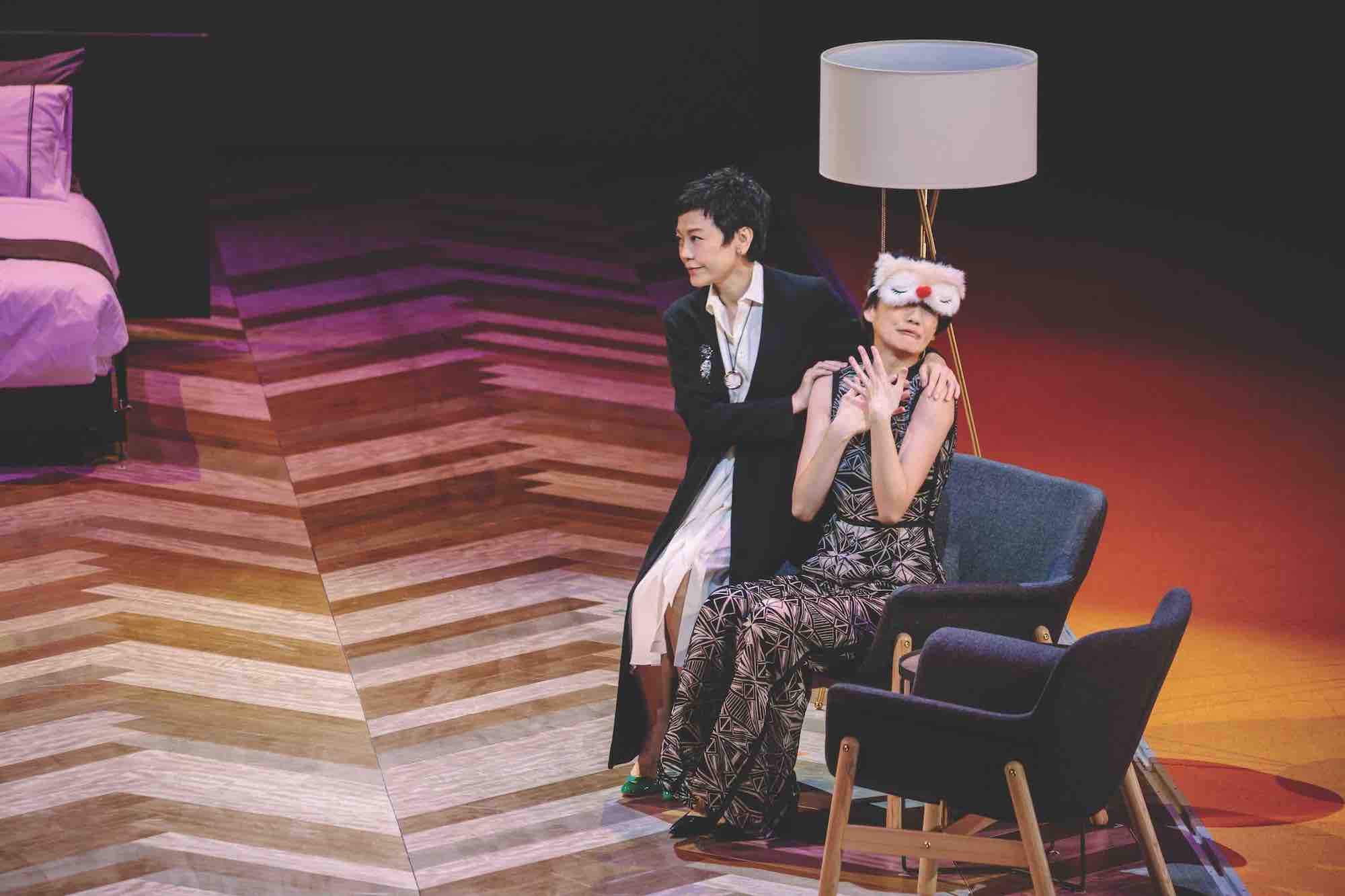 "Nowadays people all seem to live on their own planet – loneliness. I'm always curious about how difficult it can be for people to open themselves to others," he explains. "That loneliness, in the end, leads to the eternal question, 'Who am I?' All my works, in the end, are asking this question."
Most of Lam's plays last for three or even four hours, with lots of detail and nonlinear statements that often lead viewers to complain they don't quite understand the message. In reponse, Lam suggests that plays are supposed to ask questions, not provide answers.
"Our play is actually a mirror – the kind of mirror in the corner of a shopping mall that you were not prepared to see yourself in," he says.
"Once you see yourself unprepared, you'll feel a bit strange and that strangeness is actually your self-consciousness prompting you to rethink. That's the same gift our play offers – you'll see yourself a bit differently after the show."

Edward Lam Dance Theatre has maintained a frequency of launching one new play a year. The latest, named Why We Chat?, is a theatrical presentation of modern relationships and ghost stories, inspired by the classical Chinese literary collection Liaozhai Zhiyi (Strange Stories from a Chinese Studio). The play premiered in Taiwan late last year.
It is about a writer, Mr Pu, who wanted to be a bestselling author but could never achieve his goal. Since things don't turn out as he planned, he instead develops an app named "Zhailiao" in which he creates a number of beautiful women that lonely souls can chat to.
However, he becomes obsessed with one of his creations, Ms Hu (Ms Fox), who seems to know him better than he knows himself. Over time Mr Pu begins to question whether Ms Hu actually exists and as the duo's roles and identities change, the story gradually reveals the mystery of Ms Hu.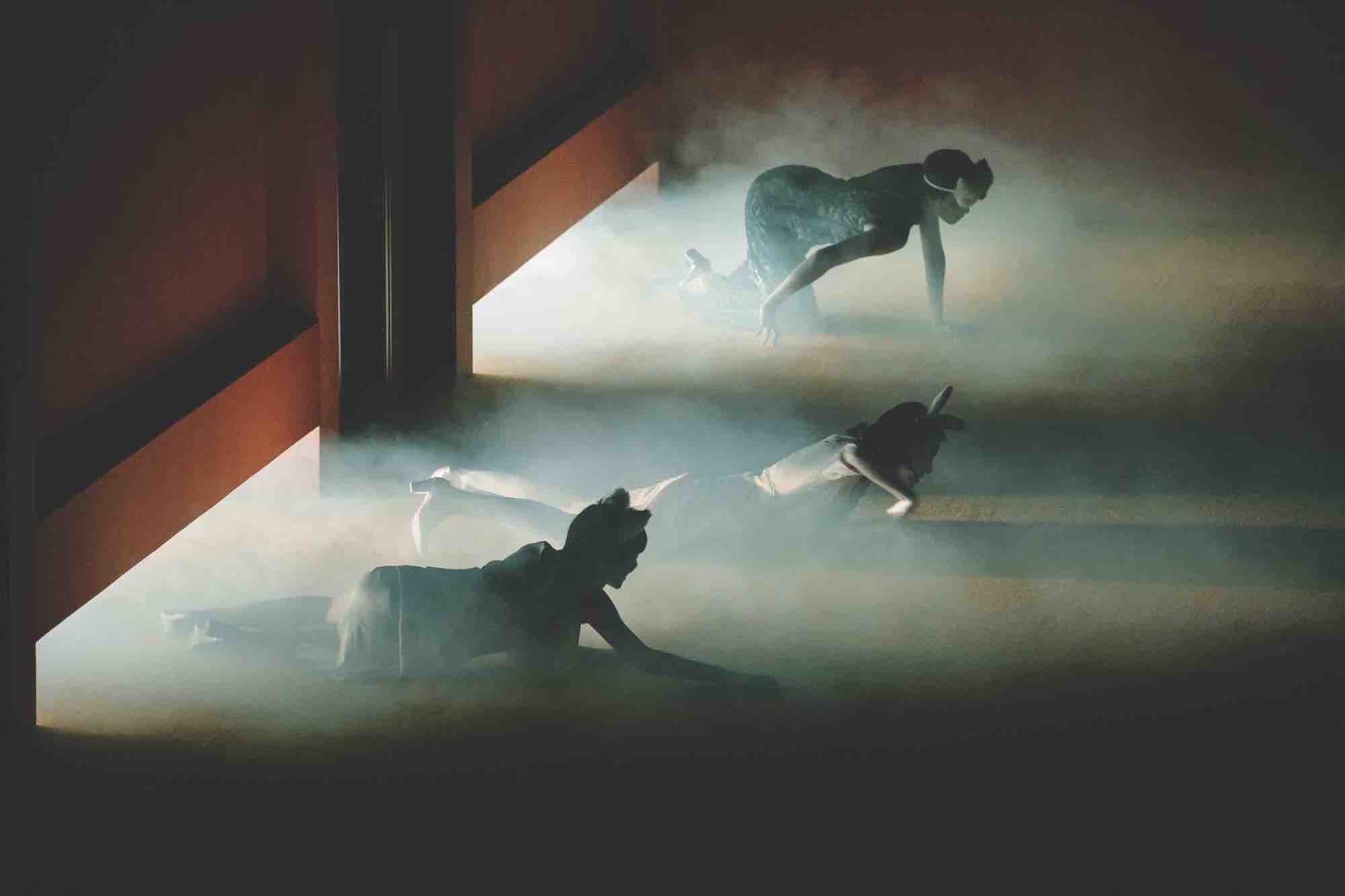 Asked why this theme was chosen, Lam says, "These days, we have so many ways of communicating with each other. But have people become afraid of engaging in real conversations? We float through the day and come alive only at night.
"We take what we want from each other, but we resist giving ourselves to others. We constantly pit our emotional needs against the physical realities of everyday life. Are we becoming less human and more like ghosts? What if the 'fox' spirit truly exists, a being who can see our innermost wants and desires and is able to hold all these up to the light?"

Describing Edward Lam, literary consultant to the play Yang Zhao says, "In person Edward Lam is mild-mannered and sensitive, but in his plays, a clear-sighted and piercing intelligence can often be discerned, targeting the deceptions and delusions of social mores.
"Edward's plays are not designed simply as entertainment or distraction; they compel us to take a close look at ourselves and examine the unreasonable or questionable aspects of our lives, to consider possibilities for alternative ways of being."
Having just finished four dates in Hong Kong in June, Why We Chat? will tour 11 cities in mainland China in October including Beijing, Shanghai and Guangzhou.