It takes just one look at the Chinese stylings of Ruby Fang to recognize her unique design skills, as High Life discovered.

It is a typically gloomy and gray day in Macau for the fourth day of Macau International Fashion Week. But as Ruby Fang's muses parade the runway, we are all taken to a brighter place thanks to her array of playful clothes – unique gowns combining traditional Chinese styling with colors popping onstage. For Fang's finale, a Chinese customary red gown with gold embroidery covering a long trail is a sure show stopper.
 "That finale dress alone took us roughly a year to finish," Ruby explains afterwards. "Anything is possible as long as it is made with passion."
Once inside the designer's studio in Hong Kong, her words ring true. Filled with artfully layered furnishings, a wooden table replaces the typical office desk while a wooden chair stands in place of the usual La-Z-Boy. Works of art, both large and small, sit alongside bottles of wine and old collectibles. The overall effect is a luxurious riot of Chinese atmosphere and patterns. It is eclectic and very much like Fang herself.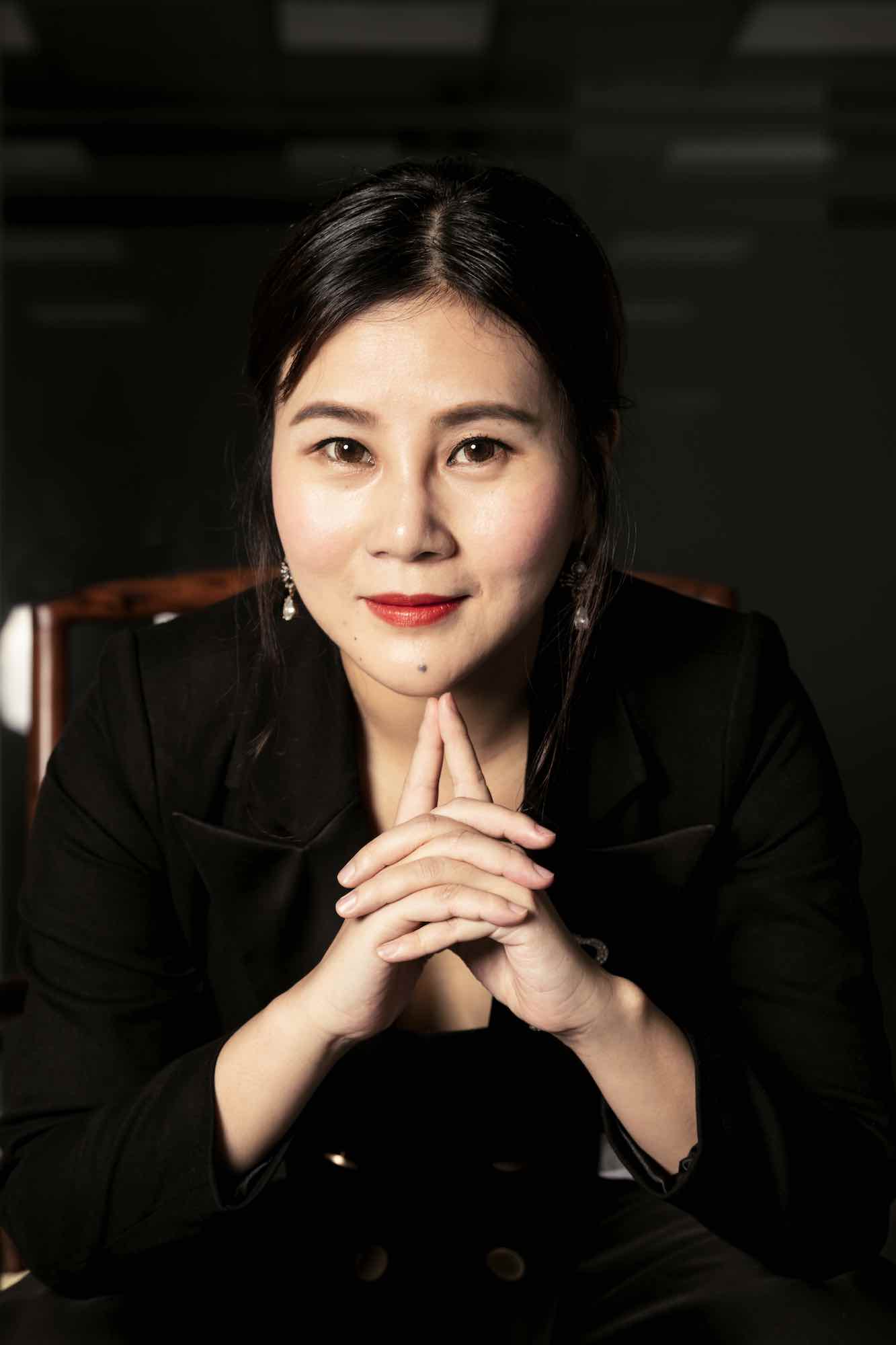 "I like to combine all things that are pretty. I'm greedy that way," she winks.
Fang's rise to fame in the fashion world began when she decided to take a leap of faith after earning her first law degree in Guangzhou and two master's degrees in law from the Hong Kong Chinese University and Georgetown Law School.
The catalyst came while she was working for an American law firm in Central Hong Kong, where her colleagues would constantly comment on her sense of style.
 "They would call me Elle Woods, from the Hollywood film Legally Blonde," Fang recalls. "I definitely related to her, especially by bringing fashion and fun into such a serious work environment.

 "That's why, after long years of studying, I realized that I wanted to do something that was really my passion. I believe that I was destined to design. Fate brought me to where I am now and that turning point in my life is something I won't regret."
So began Fang's detour into the world of fashion, where she continues to look for something out of the norm.
 "When I do a lot of shopping, it can get boring from time to time," she explains. "Shopping is no longer satisfying for me so what better way to be unique than to make my own clothes?"
Fang's latest collection is all about China, original and traditional, combining Chinese styling elements with a modern approach. It's a technique she has already presented on the Chinese television show The Fashion Master.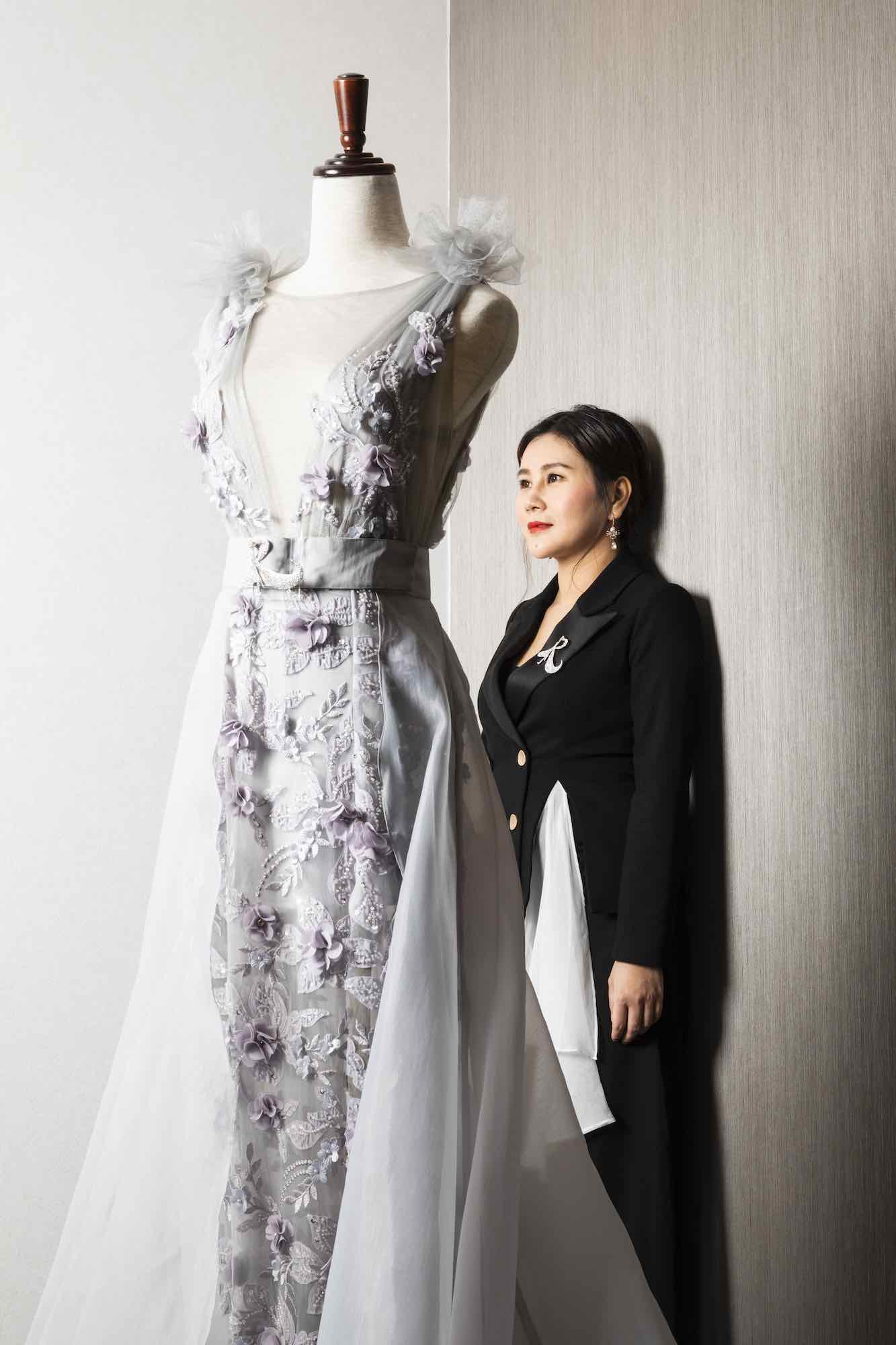 "When I did that, it was like presenting to a wider audience that Chinese style is more than your typical gold and red. It can be reinterpreted by means of couture and putting our signature embroidery into more modern design," Fang says.
When asked what separates her style from those of other designers, she explains that it is her lack of fashion technicalities.
 "I don't have a degree in fashion, only a certificate, so I don't know what rules are to be followed or how things are supposed to be cut, amongst many other things. I think having no boundaries is a plus point," Fang smiles.
No doubt the future looks bright for the Ruby Fang creative team as they eye New York Fashion Week in September and a maiden branch-out store in Dubai – the first of many global prospects as this fashion empire starts to expand.