Local artist Kay Zhang shares the thoughts and feelings behind her intriguing artistic perspective.

An artist, teacher and student in the field of Contemporary Art, Kay Zhang was born in 1991 and moved to Macau at the age of 10. She received her Master of Arts in 2017 from the China Central Academy of Fine Arts in Beijing, having previously enjoyed a short stay at the Brauschweig University of Arts in Germany as an exchange student in 2011.
In August 2016, Kay had her first solo exhibition Innocencepedia at Macau Art Garden, the first exhibition of this kind to be held at this artistic city landmark.
By juxtaposing female nudes from the erotic photography of the early 1990s, Zhang's works reflect on the life of contemporary women and aim to challenge the biased assumption that Chinese women never vocalize their desires and passion for love.
The word "Ardor", meaning passion for love, is a recurring topic within her body of work and comes from Vladimir Nabokov's famous novel Ada and Ardor: A Family Chronicle. Nabokov is one of Zhang's favorite writers because they share the same passion and curiosity with regards to men and women, love and desire.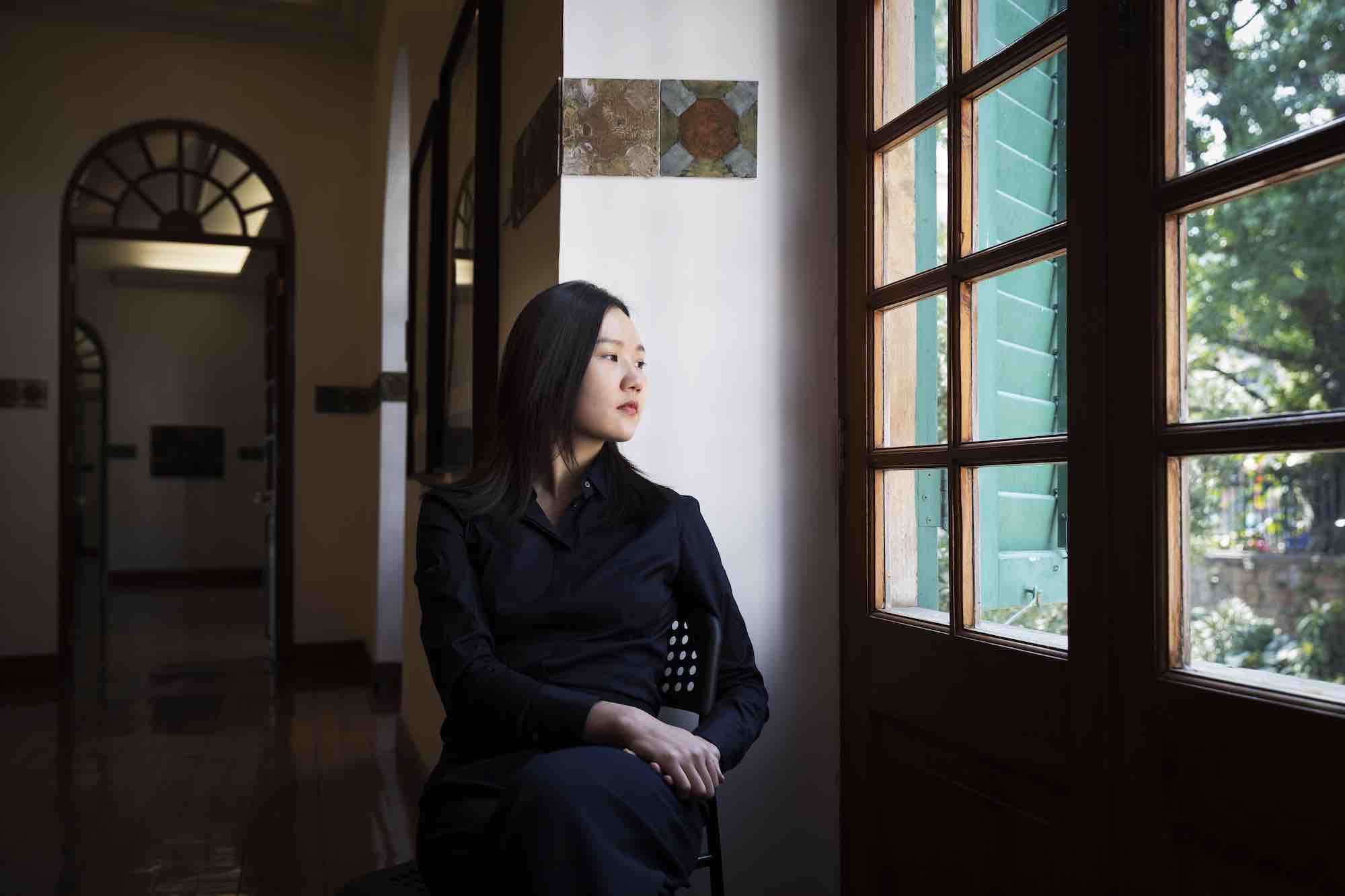 "He is a serious novelist who writes pornographic literature. I am a serious artist who paints pornographic pictures," Kay laughs.
"I started to do this series in 2015. What I wanted to express is the confusion of women of my generation when facing love, marriage, sex and our own bodies.
"It is a situation like, 'Yes I know you're watching me through my work, but I'm quite comfortable with that and welcome you to appreciate my beauty.' It's a state of my naturalness."
It is for this reason that all the nude women in Zhang's work are full of happiness and self-confidence. It's also a reflection of her own growth as an artist – being in Macau, where women are generally conservative, Zhang used to worry about how other people would view her art.
"It was a shelling process," she explains. "Soon I saw that it's a question of art, not of the artist.

"There were women my mother's age who came to my exhibition and told me, 'You're really brave to put these questions out there in public for people to discuss.'"
In 2017 and 2018, Zhang was nominated twice by the Sovereign Asian Art Prize for her latest series of paintings, Innocenpedia Chapter I and Bestiary: Love and Ardor.
"Don't be afraid to express your feelings of lust and desire, the freedom to express yourself is more important," she says.
"I believe that as a female, I'll always feel puzzled with regards to love and sex and probably will never find the answer. But my current works are my feelings and probably my answers to those questions at this stage of my life."