High Life speaks with famous Chinese actress and Omega ambassador Liu Shishi about her life motivations.

One of the most accomplished women in Chinese showbiz, Liu Shishi is best known for her portrayal of Ruoxi in Scarlet Heart. Having starred in numerous movies and television series, she is highly regarded by both the industry and the public for her spirited performances. During a gala dinner at the Ullens Center for Contemporary Art in Beijing organized by OMEGA, she talks to High Life about her new role as ambassador for the Swiss watch brand and her career plans for the near future.
President and CEO of OMEGA, Raynald Aeschlimann, describes Liu as an actress who "perfectly embodies the values of OMEGA, with her style, beauty and commitment to excellence."
Thrilled and thankful for the opportunity to join the OMEGA family, Liu believes that the brand is a pioneer in innovation, a leader in the field of timepiece creation. This spirit resonates with her passion for acting, as she herself is always looking for a breakthrough, fitting into new characters yet safeguarding her original intention to be an outstanding professional actress.
"Omega has always been my favorite brand," she says. "It has a long history and the watches are known for the excellent quality and classic design, which is unique. The more I know about the brand, the more impressed I am by its pioneering spirit."
Liu's definition of cool has recently evolved through an unforgettable experience working with famous fashion photographer David Slijper for an OMEGA campaign. "During the shoot, he constantly excavated my inner strength and shot me in a very different style, not what I would normally expect from a fashion shoot. A feeling of strength came through," she explains.

As an actress, Liu is known for her determination in script selection. She pays particular attention to the integrity of a story, completion of the character's role and the logic behind the development of emotions. Most of all, the charm of a character must appeal to her. Never setting a plan for herself, she only has one purpose – to keep making progress and enable herself to be a better performer.
Although married, Liu has not lessened her ambition after tying the knot with her "Mr Right." On the contrary, she has become bold. In real life, she considers herself to be more similar to the boyish Minan – a character in the film The Liquidator – than the gentle and ladylike personalities presented in earlier TV dramas.
In 2018, audiences will see Liu in the highly-anticipated TV series If We Can Love Like This.
Twinkling beauty
Competing with Liu for attention at the special Beijing event are OMEGA's new Constellation 27mm models, which feature twinkling dark blue dials in aventurine glass to represent a clear, star-filled night. Constellation has been closely linked with the art of creating luxurious precision watches since 1952, when the brand launched the collection.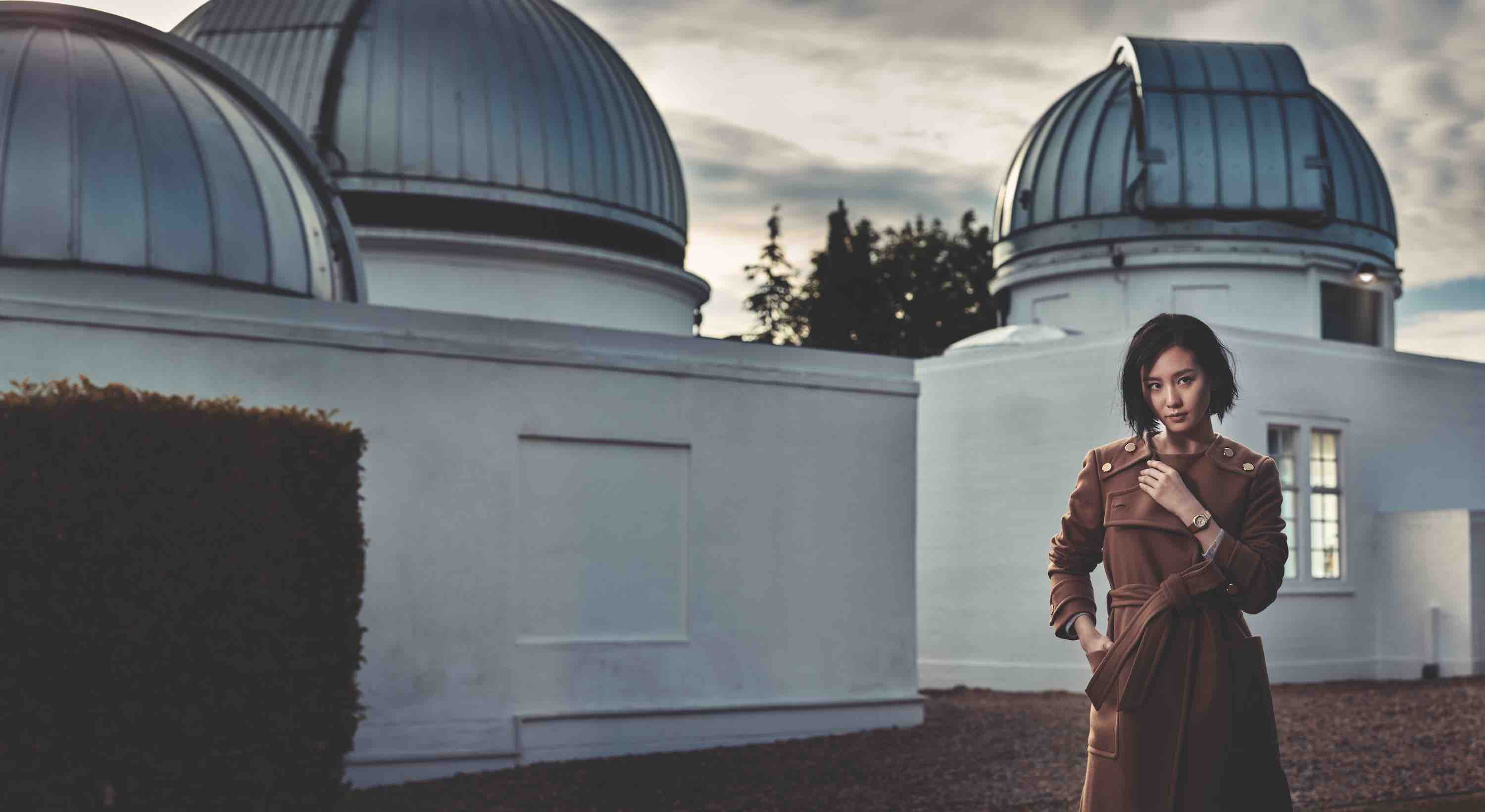 A choice of four new timepieces – two cased in a blend of 18K red gold and stainless steel and two cased in classic stainless steel – are powered by the Co-Axial caliber in its luxury version and feature an 18K red gold rotor and balance bridge.
They are essentially two sets of heavenly twins, two types of watch material and two types of bezel: diamond set or tone-in-tone Roman numerals.
As always with this family of watches, the bezels are seemingly fixed in position by the iconic claws, which on the new 27mm models are either in 18K red gold or stainless steel, depending on the watch's case.
Adding sparkle to the striking blue aventurine glass dials are diamond hour-markers set in either 18K red or white gold holders. 18K red or white gold polished facetted hands complete the look.
Each model is presented on a perfectly matching bracelet – brushed stainless steel with polished 18K red gold links or brushed-polished stainless steel – and strictly limited to just 388 pieces.