Prussia may have ceased to exist by 1947, but its legacy lives on. Its vinous heirloom, Gut Hermannsberg, is a first-class estate in every conceivable way and an urbane ambassador of German Riesling.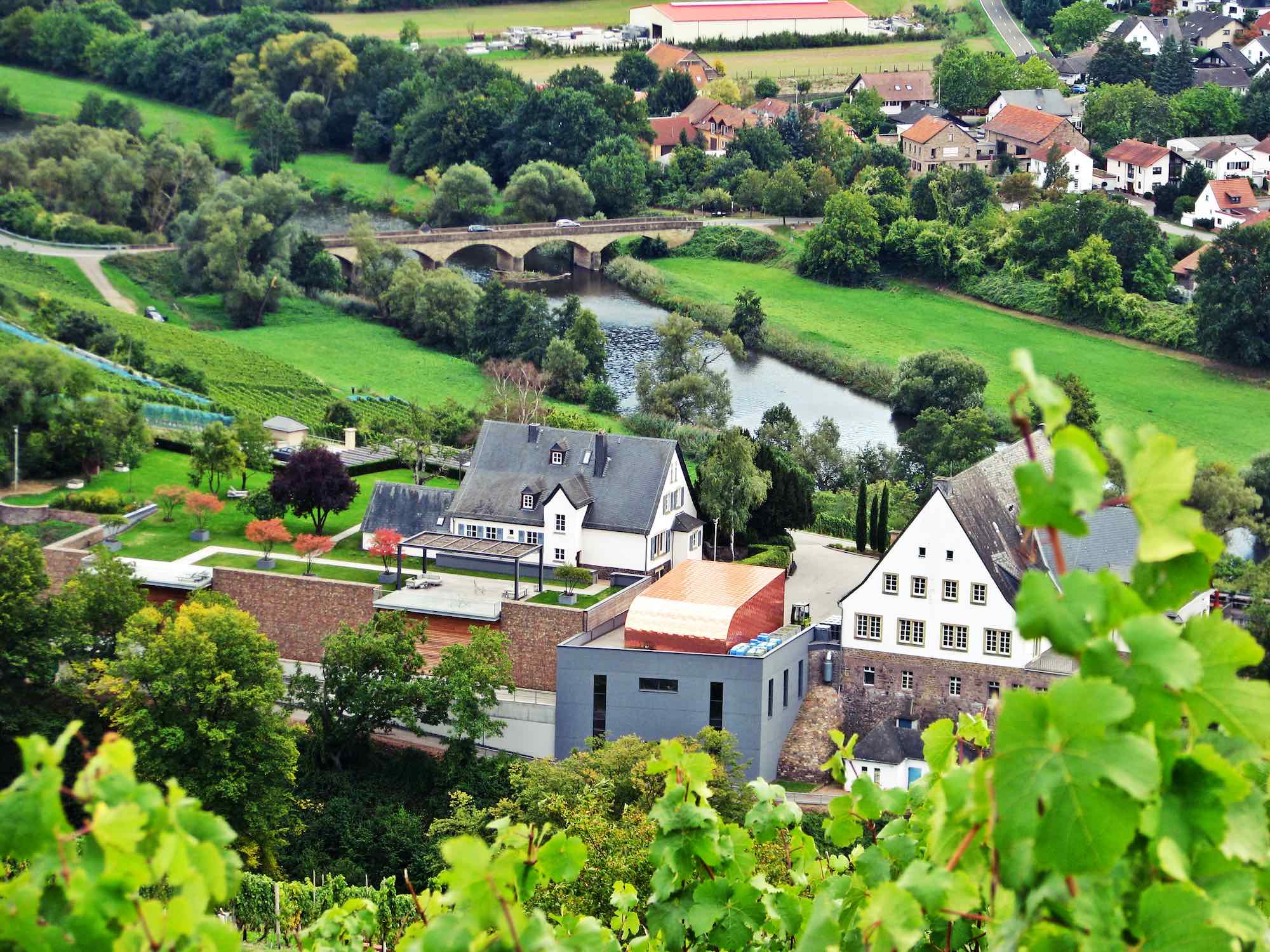 Named after the eponymous river meandering from the rolling hills of Hunsrück to the historic town of Bingen am Rhein, Nahe is the 7th largest of Germany's 13 wine regions, possessing approximately 4,250 hectares under vine. Often passingly referred to as the middle child of German Riesling, Nahe seems to be perennially overshadowed by its illustrious siblings in Rheingau and Mosel, respectively the king and queen of the country's flagship variety. Indeed, Nahe as a wine region was demarcated only in 1971 by the controversial German wine law of the same year.
It would be indolent to regard Nahe merely as midway between Rheingau and Mosel, for it is home to arguably the most diverse terroirs in Germany and indeed the world over, comprising the entire cycle of igneous, sedimentary and metamorphic rocks, ranging from volcanic to sandstone, clay, limestone and slate. The climate of this geological park of a wine region is generally mild and moderate, thereby allowing the terroir-expressive Riesling to express itself in a plethora of forms and styles.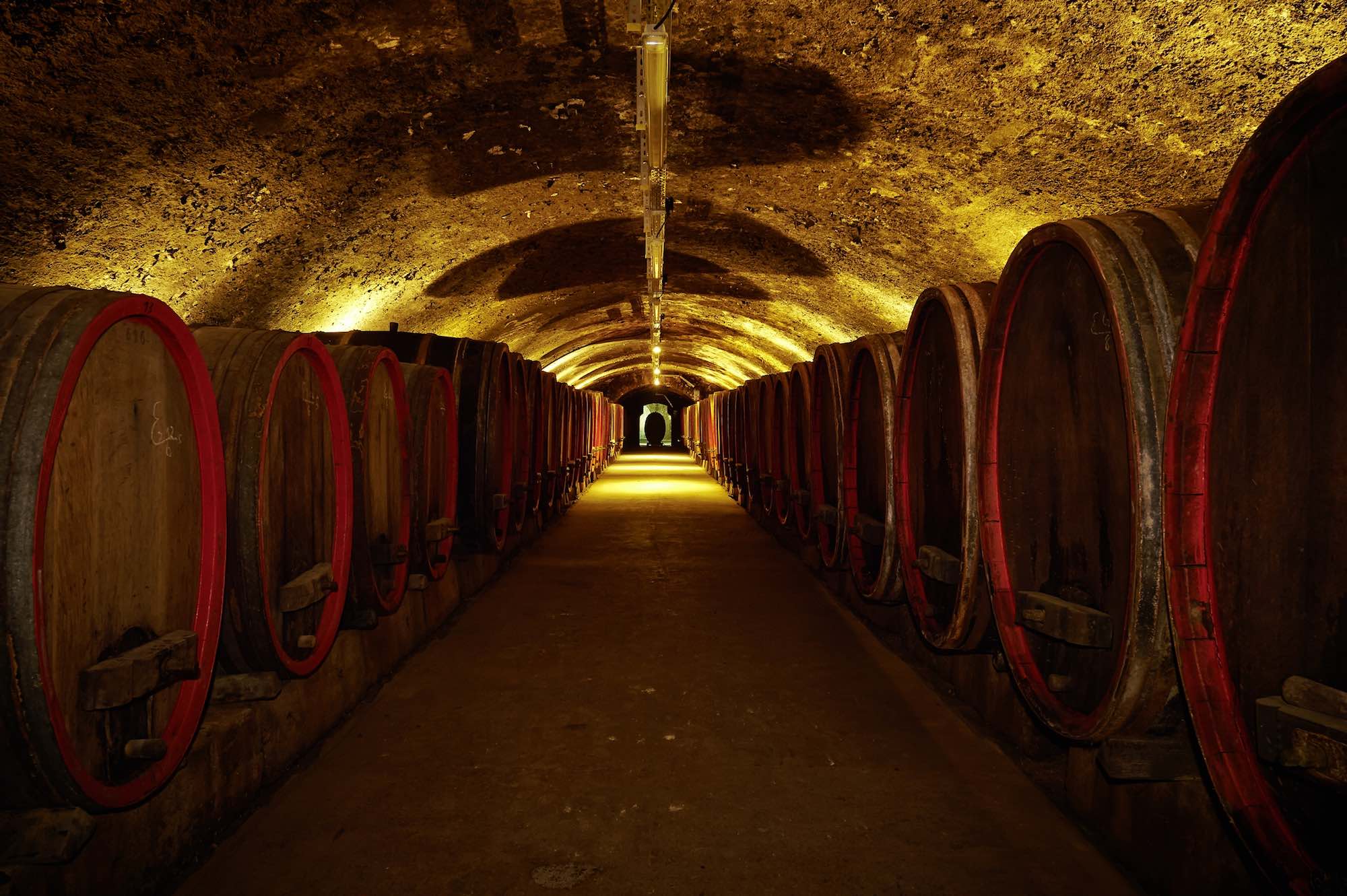 "Extremely terroir-expressive, Riesling is the perfect decipherer of Nahe's diverse terroirs." Achim Kirchner
What Nahe lacks in quantity is more than compensated by its unrivalled diversity and undisputed quality. Of its nine Verband Deutscher Prädikats- und Qualitätsweingüter (VDP) member estates, Gut Hermannsberg may well be the jewel in the crown. Established in 1902 by the Prussian state, the birth of its vineyards is akin to genesis. Strata of rocks were blasted and masses of earth were removed from the jagged and rugged terrain, including an old copper mine. For once, it was men, not the gods, who created the terroirs. All 30 hectares of the estate's vineyards are classified as Große Lage, the German equivalent of Grand Cru.
"In the early 20th century, indeed prior to the outbreak of WWI, Gut Hermannsberg's wines used to be some of the most expensive and sought-after in the world." Achim Kirchner
At a recent wine pairing dinner hosted by Schmidt Vinothek, Achim Kirchner, Managing Director of Gut Hermannsberg, expounded on how his estate enables individual vineyards to articulate their unique characteristics via the medium of Riesling. Exhibiting profundity, finesse, balance and ageworthiness, the following gems not only stood up to but also complemented traditional Sichuan cuisine. The leading purveyor of Austrian, German and Swiss wines in the Asia-Pacific region, Schmidt Vinothek is a subsidiary of the Schmidt Group, established in 1896 in the Far East. Its stellar collection of old wines from German-speaking Europe is quite possibly the most extensive in this region.
Gut Hermannsberg Niederhäuser Steinberg Riesling Trocken VDP Großes Gewächs 2016
Sourced from 40-year-old vines grown on a south- and southeast-facing slope dominated by porphyry and loess. Lustrous citrine with scintillating yellow diamond reflex, the profound nose reveals tangerine peel, white peach, fennel and crushed rock. Buttressed by laser-focused acidity and steely minerality, the unfathomable palate unveils grapefruit peel, pineapple, sweet ginger and rock salt. Full-bodied at 12.5 percent, the guarded entry persists through a poised mid-palate, leading to a lingering finish. An equestrian marble statue of a Riesling.
Gut Hermannsberg Altenbamberger Rotenberg Riesling Spätlese VDP Große Lage 2015
Sourced from 70-year-old vines grown on a south-facing slope dominated by rhyolite with high iron content. Brilliant golden with bright amber reflex, the seductive nose radiates apricot, longan, wet stone and lime blossom. Supported by vibrant acidity and pristine minerality, the endearing palate oozes nectarine, mangosteen, crushed rock and citronella. Medium-full bodied at 9% percent, the fleshy entry continues through a succulent mid-palate, leading to a moreish finish. An irresistible temptation.
Gut Hermannsberg Schloßböckelheimer Kupfergrube Riesling Kabinett VDP Große Lage 1989
Sourced from old vines grown on a south-facing slope dominated by melaphyre and carbon slate. Pellucid copper with mahogany-vermillion reflex, the haunting nose effuses fig, loquat, apple strudel and kerosene. Underpinned by undiminished acidity and refined minerality, the spellbinding palate emanates persimmon, sultana, rhubarb pie and smoked salt. Medium-full bodied at 7.5 percent, the evocative entry develops into a poignant mid-palate, leading to an indelible finish. A time capsule from the estate's treasury.